Apparel
Is the Hyperice Hypervolt Plus massage recovery device worth trying?
*All products featured on Golf Digest are independently selected by our editors. However, when you buy something through our retail links, we may earn an affiliate commission.*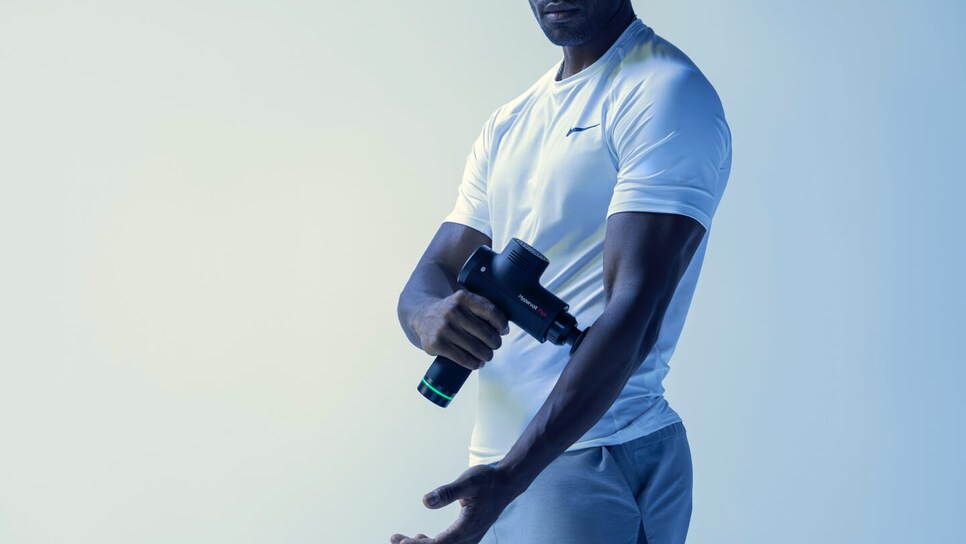 First, a bit of background. Last month, the PGA Tour named Hyperice the official recovery device of the PGA Tour and PGA Tour Champions. The announcement came shortly after the NBA and MLB also tabbed Hyperice as its official recovery device. As part of the deal with the PGA Tour, Hyperice plans to set up recovery stations next to the practice range at each event, and Hyperice technology will be available at each of the tour's mobile performance centers.
The Hypervolt Plus with Bluetooth is Hyperice's top-of-line product (retails at $399), and Golf Digest tested one out. The first thing that sticks out is the sleek all-black design and the ultra light weight of the product, which checks in at just three pounds.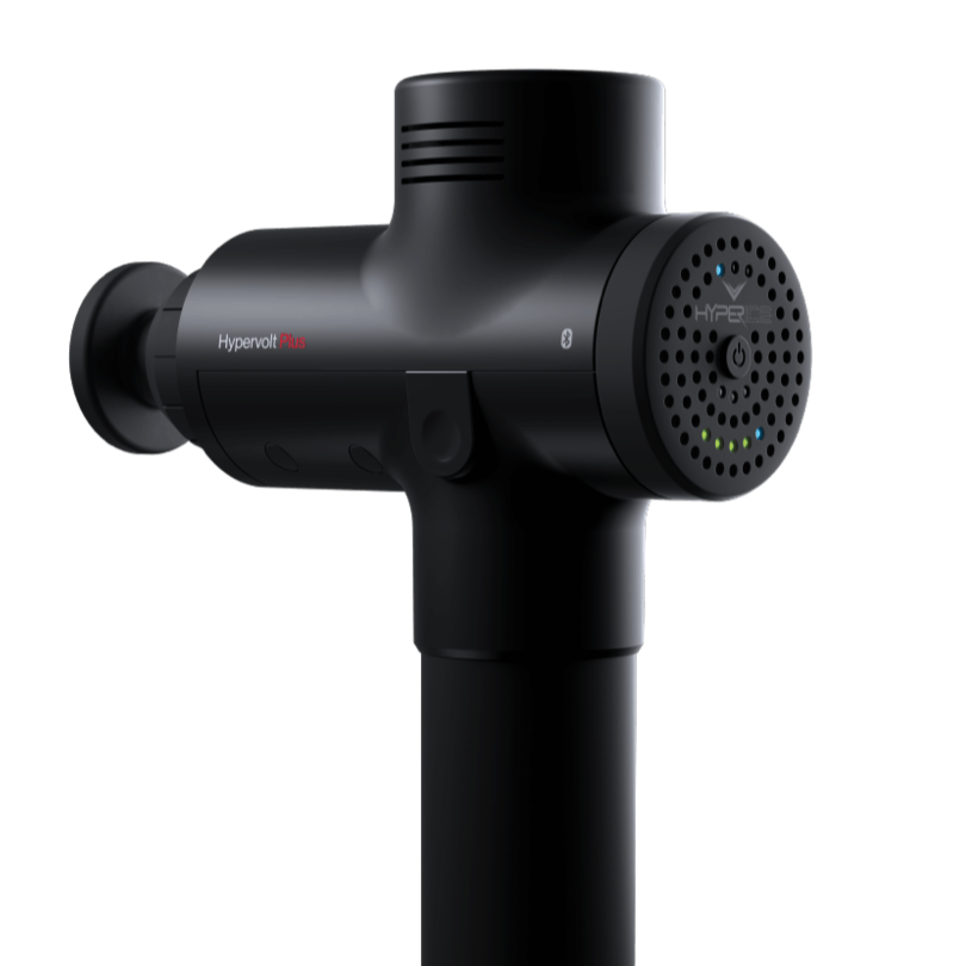 Hyperice Hypervolt Plus Bluetooth Percussion Massager
Much quieter than previous iterations of percussive-therapy devices—even at its fastest setting of 3,200 percussions per minute, the Hypervolt Plus is not loud enough to disturb even an inside-voice conversation. There are five interchangeable head attachments to help you access those hard-to-reach spots. Particularly useful is a two-pronged attachment which was perfect for massaging the shoulder blades and calves.
The device's Bluetooth functionality should come in handy for the serious athletes, as it allows users to connect their device to the Hyperice app. The app features curated warm-up and recovery techniques, providing users with easy-to-follow videos that target specific body parts depending on which activity the user has just completed. And the connectivity allows the device to change speed in real-time as the user follows the video: Depending on the routine, the device might decrease in speed as the massage approaches the neck, or increase as it approaches the lower back.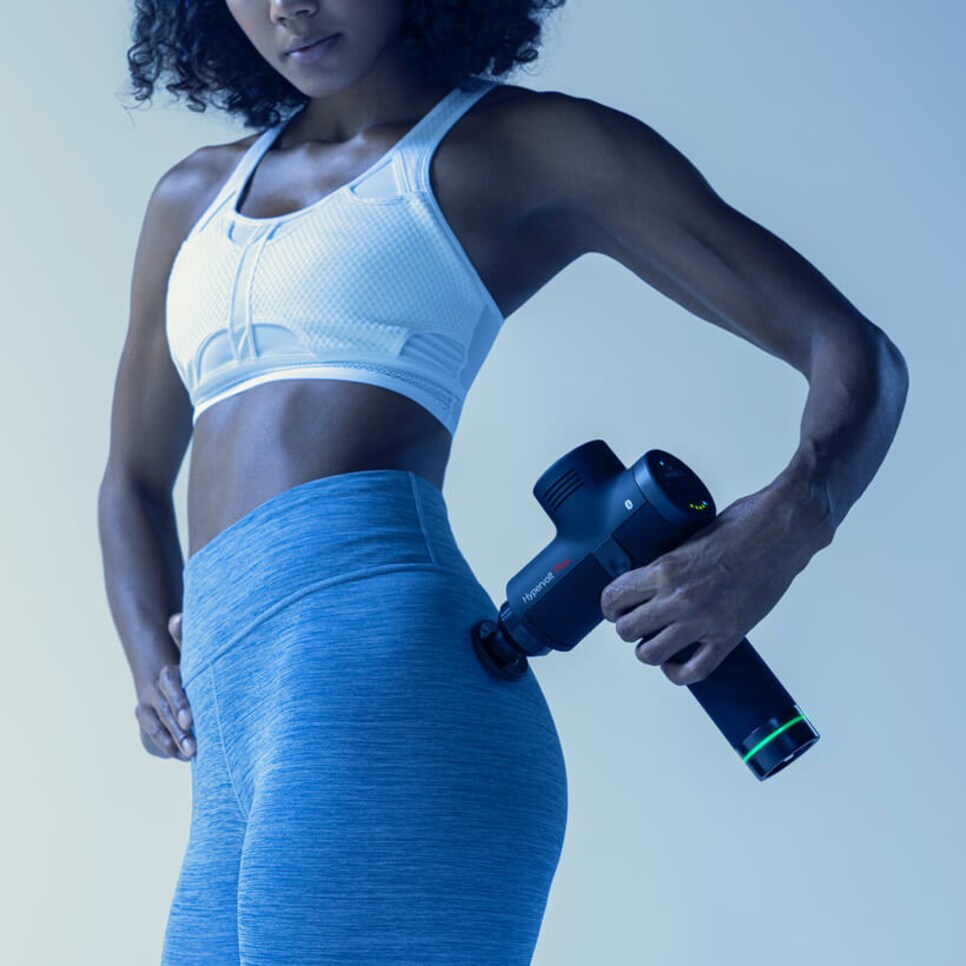 Hyperice Hypervolt Plus Bluetooth Percussion Massager
As with all percussive-therapy devices, it takes a bit of trial-and-error to find how the Hyperice Plus works best for you—which spots to hit, which angles to hit them from, and at what speeds to hit them from. Start with the hips and the shoulders/neck area, and you'll quickly understand just how much impact these devices can have on cold, tight or sore muscles.
The one drawback of this category of devices in general is its shape. Most percussive-therapy products are set at a fixed 90-degree angle, and the lack of adjustability makes it nearly impossible to reach most of the back—which, for this writer, is the area most in need of massage—without help from another person. But that's the case with any massage product.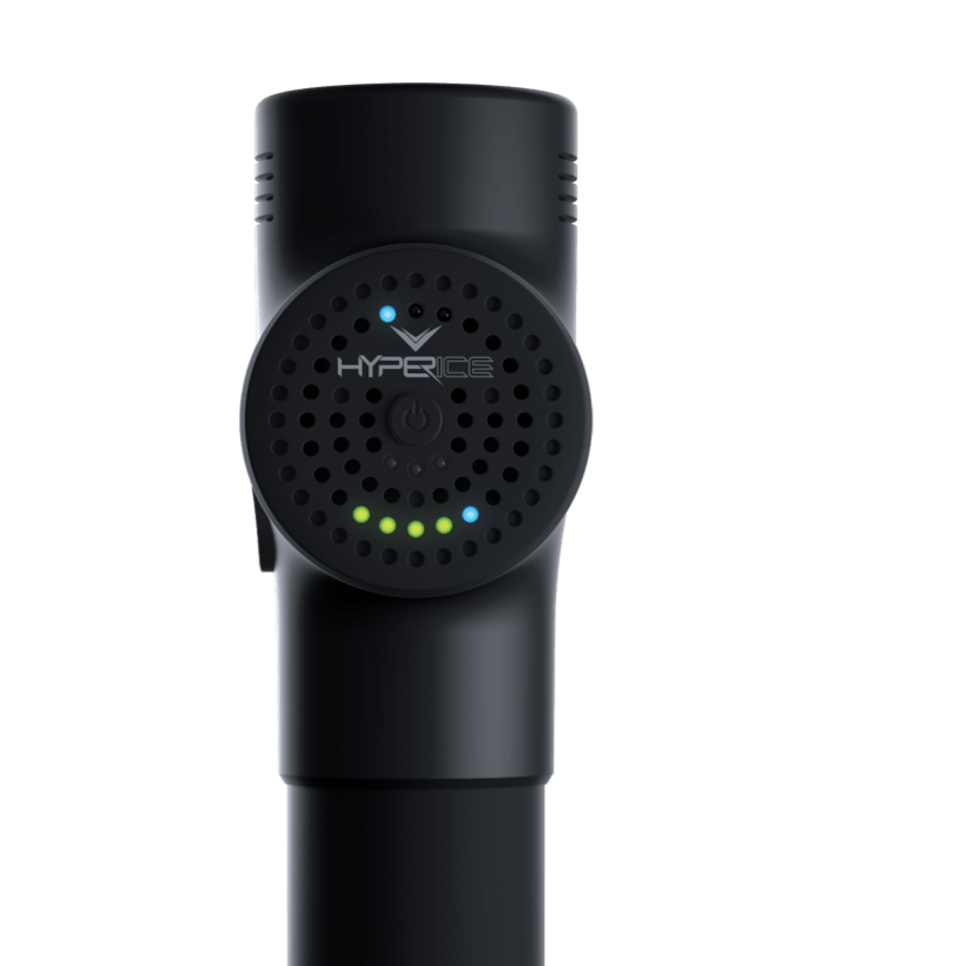 Hyperice Hypervolt Plus Bluetooth Percussion Massager
If you're wondering whether one of these devices is right for you, see if a friend or family member has one you can try. Many golf courses also have one, so with the proper sanitation and cleaning protocols, you might be able to sample it before investing. If you're someone who is looking for ways to recover from workouts or ease the aches and pains golfers tend to suffer from, we haven't met anyone who regrets the investment in one of these devices.