Fashion
Hypegolf's pop-up showed why the brand is trying to modernize golf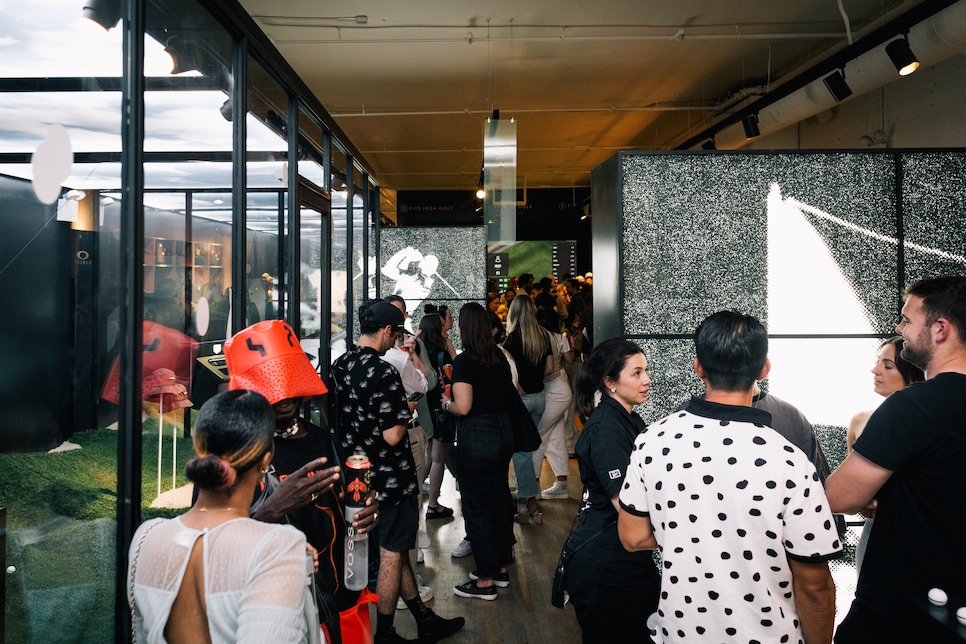 As summer draws to a close, so does Hypegolf's pop-up store—but it's clear this is just the beginning for Hypebeast's golf-focused break-off platform. What started as an opportunity to showcase the latest in golf fashion and equipment, quickly became a sanctuary for those who share a common interest: the intersection of golf and streetwear.
You never knew who you'd find skimming the racks or hitting on the simulator when you strolled into their store. It wasn't unusual to see celebrities, athletes or tour players like Michelle Wie in the back competing in long drive or closest to the pin contests. To name a few, actors Zendaya and Tom Holland stopped by to see what all the hype (pun intended) was about.
More surprising than movie star drop-ins, is that most of the people who visited Hypegolf's Clubhouse were brand new to golf. Rather than braving a driving range alone, Ray Mate', Senior Editor at Hypegolf, said people used their space as an opportunity to step outside their comfort zone and swing a club for the first time in their life.
"People know about golf and have been interested in it for a while. They just needed a less intimidating introduction to the game," said Mate'.
The store had regular business hours throughout the week for people to browse the latest in golf apparel, accessories and equipment as well as hitting balls or playing games on their TrackMan. Hypegolf also hosted events every week to showcase new products, brand collaborations and even panels featuring creators and executives from big-name companies like Tag Heuer.
Each event drew in between 200 and 460 people. That's a lot of new golfers.
Not only did these events allow patrons to try golf for the first time, but they were also exposed to some of golf's coolest brands in a more intimate setting. Giving guests the opportunity to speak with founders, designers and ambassadors from companies like J.Lindeberg, Devereux Golf, LA Golf and Oakley.
Getting to know brands on a more personal level is just one way that pop-up shops like Hypegolf are making golf more inclusive and approachable. Hosting in major cities, like NYC and LA give companies like Hypegolf an opportunity to make meaningful connections with their audience and reach a demographic that wouldn't normally have access to golf—or in some cases have no initial interest in golf. That's part of Hypegolf's goal.
"The only way to grow the game is to reach people who aren't golfers at all," said Mate'.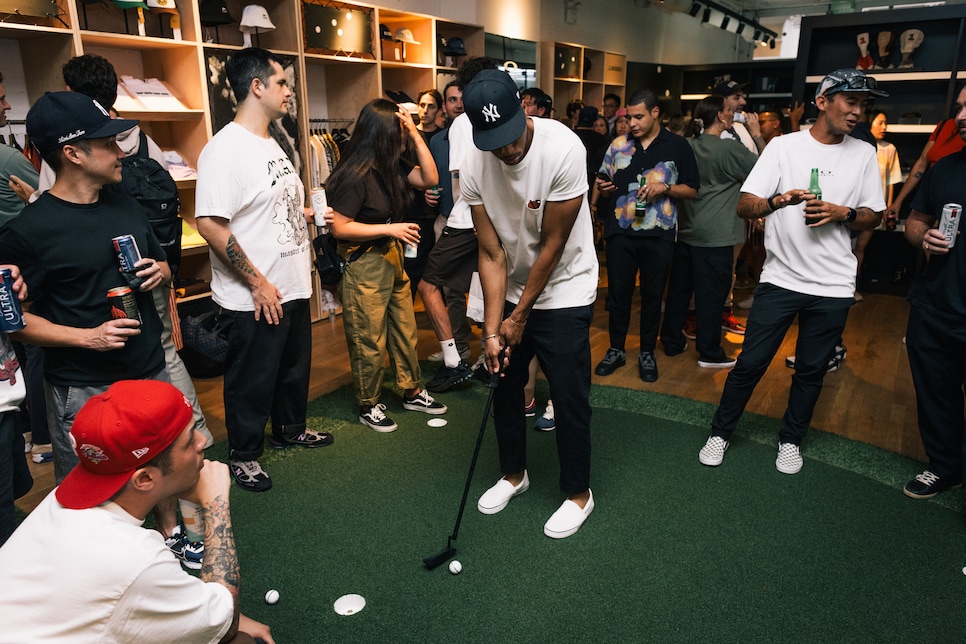 It's like a domino effect, once one person gets into it, it's only a matter of time before they get their friends hooked. And this has a major impact on the golf fashion industry as well.
"People want to look the part when they go play," said Mate'.
However, they want it to be something that matches their personal style and can be worn to work or dinner while subtly indicating that they're a golfer.
"A good example of this is when people would wear SK8-Hi, Airwalks or Vans [skate shoes] whether they were skating or not because they wanted people to know they're a skateboarder," said Mate'.
With so many people picking up golf over the last couple of years, we've already started seeing an increase in these smaller brands that fit a niche style and allow golfers to rep the game without looking like your grandfather or a carbon copy of a tour player. That's where Hypegolf's featured brands like Bogey Boys, Puttwell and Metalwood Studio were able to shine at the pop-up.
"Golf is taking over and it's really exciting to see," said Mate'.
If you didn't get a chance to stop in and checkout Hypegolf's pop-up in SoHo, New York, don't worry. Hypegolf's parent company, Hypebeast, recently opened its flagship store in Chinatown a few blocks away, and based on their success this summer we have a feeling Hypegolf's permanent setup will be even better.