The Loop
Hungrier than ever, the stage is set for Westwood to join the major scene
GULLANE, Scotland -- Despite the intrigue that may exist around certain players being paired with certain former caddies, only one rivalry will matter as the final round of the 142nd Open Championship draws near. That's only natural, of course. Lee Westwood and Tiger Woods go back a ways.  As long ago as 2000, the pair went head-to-head in the final round of the (deep breath) Deutsche Bank-SAP Open TPC of Europe, with Westwood -- as was his wont at the time -- shooting an eight-under-par 64 to win the first of five European Tour titles that year. And, lest we forget, when Woods holed that famous bobbling putt across the final green at Torrey Pines to tie Rocco Mediate in the 2008 US Open, his playing partner that day was Westwood. So Woods will be wary of the Englishman's talents, even if Westwood's increasingly painful succession of near misses at major championship level over the years will inevitably bring its own pressures to bear on his sometimes-fragile psyche. At the age of 40, he must also be aware that time is likely not on his side if he is to break his famous duck in any of golf's four biggest events. Then again, counter-balancing those negatives will be the knowledge that he has the game to beat anyone in the world, Woods included.
Related: Swing Sequence: Lee Westwood  Certainly, Westwood was in relaxed mood immediately after the third round 70 that bequeathed him a two-shot edge over Woods and Hunter Mahan heading into the final day. "Actually, I'm not in a high-pressure situation," he claimed with a smile. "I'm going to have dinner and I'm so good with a knife and fork now that I don't feel any pressure at all. I'll think about winning the Open Championship tonight at some stage.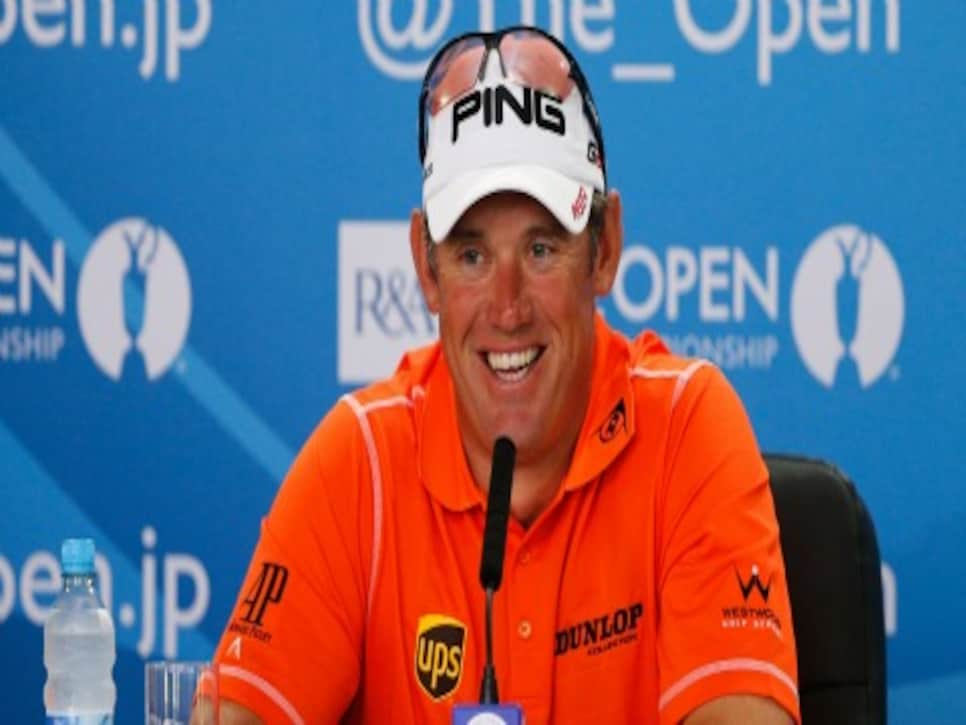 "I don't see anything wrong with that, picturing myself holding the claret jug and seeing myself at the top of the leader board. When 3 p.m. tomorrow comes round I should be in the same frame of mind I was today. I felt nice and clam out there and in control of what I was doing." Inevitably too, the question of past opportunities squandered -- Westwood has nine top-five finishes in majors -- was raised. "I've had lots of chances," he shrugged. "Sometimes I've played well, other times I haven't. Although I can't remember playing that poorly. So I know what it takes. I know what it takes to win a major. It's just a case of going out there and having confidence in my game, which I have."
Related: Five coaching changes that for better or for worse, happened As for Woods, the 14-time major champion was, as ever, publicly positive when rating his chances of adding to that tally. Whatever he might actually be thinking or feeling, he can always be relied upon to keep his own counsel. "I'm pleased where I'm at," he claimed. "I'm only two back and there is only one guy in front of me. Today I was just trying to grind along and play my own game, regardless of what Lee or anyone else was doing. The course is a tough test and I was just trying to execute my own game plan. 'I've got 14 of these things, so I know what it takes to win one. Lee is the same. He has won tournaments all over the world. But there's a bunch of guys who have a chance to win." On that Tiger is surely correct; ten men lurk within five shots of the lead. But the bigger question is surely this: With the top three names on the board all under his charge, who will swing coach Sean Foley be pulling for? In so many ways, the world of golf is agog with anticipation.