The Loop
Humanity's first space hotel set to open in 2021, will cost $792,000 per night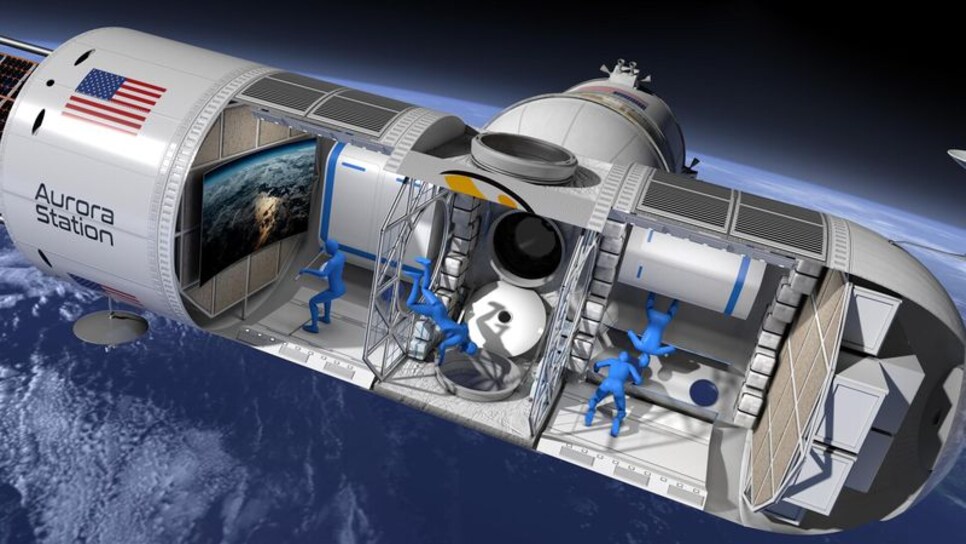 Get ready to cash in that 401K, liquidate your stock portfolio, smash your daughter's piggy bank, and move into a Top Ramen-stocked Winnebago for the next four years, because the world's first space hotel has been announced and it ain't cheap. The ambitious brainchild of Houston-based Orion Span Inc., the so-called Aurora Space Station—the world's first "luxury" space hotel, in case you were worried about staying in some interstellar Red Roof Inn or something—is poised to launch in 2021, offering a 12-night stay package for a whopping $9.5 million (or $792,000 a night) PER PERSON.
This is no Margaritaville, however. Drifting 200 miles above the surface of the planet, the Aurora Space Station has as many limitations as it does innovations, including a four-guest capacity (plus two-crew), cramped quarters (about the size of a private jet cabin), and probably a lot of freaking Tang.
"We're not selling a hey-let's-go-to-the-beach equivalent in space," said Orion Span CEO Frank Bunger in an interview with Bloomberg. "We're selling the experience of being an astronaut."
Besides motion sickness that will make your last Carnival cruise fiasco look like a merry-go-round, what does that entail? According to preliminary plans, 384 sunrises and sunsets, aurora borealis viewing parties, a space agriculture experience for guests who somehow never saw The Martian, and a holodeck offering humanity's first and only recreational astronaut experience. Unfortunately, that hot stone massage from Eduardo will have to wait.
Of course, there's also the very real possibility that Aurora—currently accepting your $80,000 deposit—never sees the dim light of a distant day. While certainly no more dangerous or difficult than experiential travel experiences here on terra firma (Everest, anyone?), the prospect of privatized space travel is still more science fiction than actual science, no matter what Elon Musk says to his seed investors. But hey, if you've got the money and the stomach, it sure as hell beats Myrtle Beach for the 500th summer running.