The Loop
How'd Your Team Do, Twitter Edition: Packers in danger of doing something they haven't done in a decade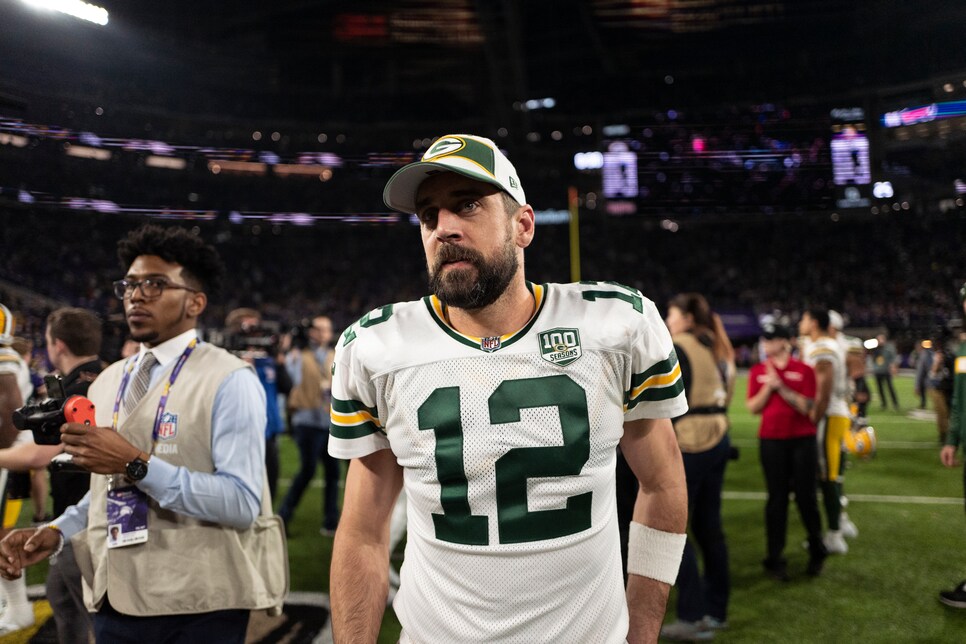 Ever since winning the franchise's fourth Super Bowl in 2010, Aaron Rodgers and the Green Bay Packers have entered each season with expectations of adding a fifth ring, one that would put them in the elite company of the San Francisco 49ers, Dallas Cowboys, New England Patriots and Pittsburgh Steelers as the only teams to win five or more. To do that, you first have to reach the Super Bowl, something Green Bay hasn't done since that win.
Yet along the way, Rodgers has lead them to some incredible seasons, many of which they were questioned throughout the year during some dark times. There was his famous "R-E-L-A-X" quote in 2014, which came after a slow 1-2 start, one Green Bay recovered from by going 12-4, winning the NFC North for a fourth straight season and then losing a heartbreaker to the Seattle Seahawks in the NFC Championship game. Then in 2016, following a 42-24 drubbing at the hands of the Washington Redskins that saw the Packers fall to 4-6, Rodgers said he believed they could "run the table," which they did, winning their final six and making it all the way to the NFC Championship game again, before falling to the Atlanta Falcons.
Following Sunday night's loss to the Minnesota Vikings, the Pack have now fallen to 4-6-1, putting the playoffs basically out of reach barring a miracle. If they do miss, it will be the first time the franchise has missed the playoffs in consecutive years since 2005 and 2006, before Rodgers took over at QB. Those expecting another famous quote on Sunday night got this instead:
Possible? Of course. Likely? Not quite. If anyone can do it, it's Rodgers, but Twitter has already killed the Packers 2018-'19 season, and so did this old man. RIP:
I actually kept A LOT more bad Rodgers takes off this list because none of them deserve to see the light of day. Credit to me.