How'd Your Team Do, Twitter Edition: Jets get murdered by Matt Barkley, which should just about do it for Todd Bowles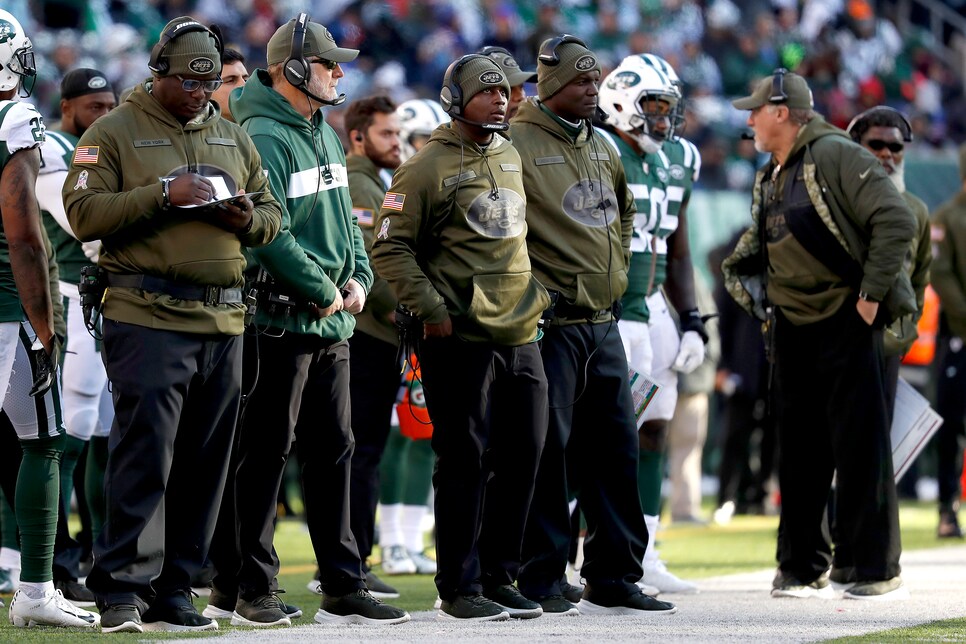 As a Giants fan, the last thing I should be doing is talking smack about the equally-painful-to-watch Jets, but man, they are such an easy target. Gang Green just has a way of losing games in such catastrophic fashion that you can't help but watch in awe of their futility. On Sunday they added another miserable performance to their laundry list of miserable performances that includes greats like the ButtFumble game, the game they lost in Buffalo in 2015 after beating the Patriots to miss the playoffs, and of course, who could forget the game that caused New Yawk's Numbah One Mike Francesa to blow a freaking gasket, which, coincidentally, was also a loss to Buffalo.
Believe it or not, Sunday's mess also came against the Bills! A 41-10 drubbing at MetLife Stadium that sent fans to the exits at halftime, likely still drunk from the pre-game tailgate, which I'm sure lead to an interesting scene in the parking lot. Making it all the more embarrassing was the fact that Matt Barkley, whose last NFL start came on New Year's Day 2016, started at quarterback for Buffalo. And he played damn well, completing 15 of 25 passes for 232 yards and two TDs, in addition to perfectly handing the ball to LeSean McCoy as often as possible.
As expected, Jets Twitter did not take this well, and, like any level-headed fanbase would, they want head coach Todd Bowles fired immediately. The thing is, they are right, and it would not be shocking if Bowles is relieved of his duties within the next 24 hours. If any of these tweeters have anything to say about it, he would have been fired before the third quarter started on Sunday,