The Loop
How'd Your Team Do, Twitter Edition: Giants hand game to Bears, Chase Daniel says no thank you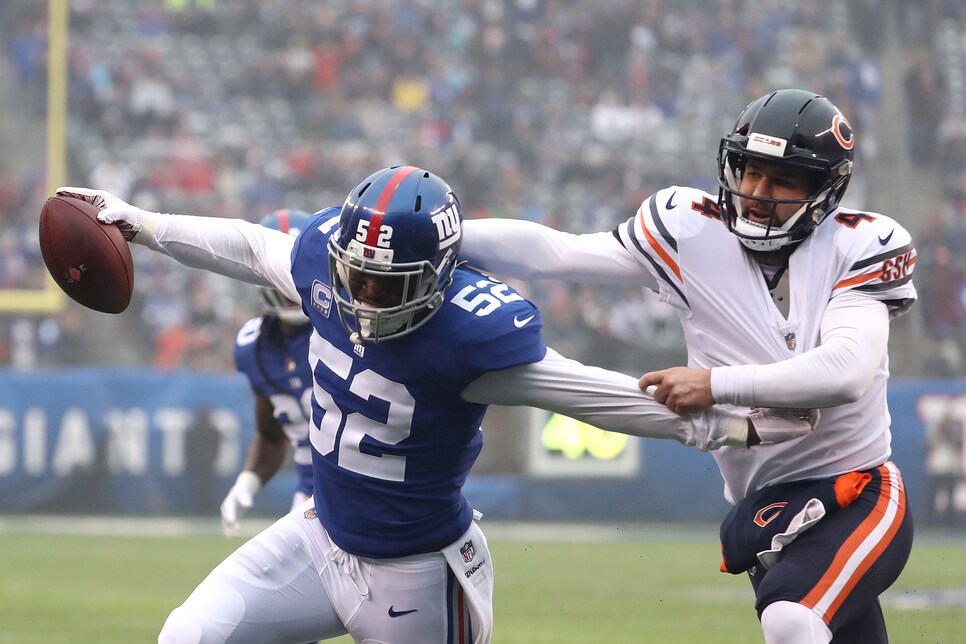 Chicago Bears fans knew Chase Daniel was in for a long day from the second play from scrimmage on Sunday at MetLife Stadium against the New York Giants. The former star college quarterback from Missouri's first pass of the day was intercepted by New York linebacker Alec Ogletree, who returned it eight yards for a TD to give the Giants a 7-0 lead.
Luckily, Daniel & co. didn't panic, because they were playing the 3-8 Giants after all. New York has proven to be a team who will do whatever it takes to lose this season, while simultaneously making it look like they are competing. That's why it was unsurprising to see the Bears rip off 14 unanswered points before halftime, playing their normal, stout defense and running the ball down the Giants' throat with ease. Even after an odd sequence of events that lead to a 57-yard field goal for the Giants to cut the lead to 14-10 before half, the Bears still appeared poised to continue their magical season and notch a ninth victory.
But the Giants threw the kitchen sink at Chicago in the second half, scoring 14 unanswered of their own, starting with this momentum-shifting 49-yard TD pass from ... Odell Beckham Jr.?
This was Beckham's second TD pass on the year, putting him just 12 away from catching Eli Manning's total on the season. The star receiver added a TD catch of his own on New York's next drive, stunning Chicago and taking a 10-point lead that looked insurmountable with how Daniel was playing.
But as previously stated, these are the Giants, a franchise that has literally invented new ways to lose in the last few seasons. A Bears field goal, an onside kick recovery, and one "Philly Special" later, and we were headed to overtime:
The Giants struck first in OT, kicking a field goal to go up 30-27, and Daniel and the Bears followed with one of the most hilarious drives you'll see all season. Fumbled snaps, 4th-down conversions, questionable throws, actual fumbles that should have been recovered by the Giants, you name it, the drive had it all. When it finally ended, a Daniel desperation throw hit the turf and the Giants miraculously won, securing a worse draft pick in the process. 8-8 here we come!
As for the Bears, they're still playoff bound, and they obviously control their own destiny in the NFC North. But this loss significantly hurts their chance at a first-round bye, and basically ends any shred of hope they had at the No. 1 overall seed (they play the Rams next week, so beating the Giants then the Rams would have given them a legitimate chance). So the natural thing to do is to question coach Matt Nagy's decision to not start Mitch Trubisky, act as though the sky is falling despite this incredible comeback season for a franchise that hasn't seen the playoffs since 2010, and, most importantly, shit on poor Chase Daniel. Take it away, Twitter.
Don't worry Bears fans, it will all be fine. Two more wins (home vs. Rams, home vs. Packers, @49ers, @Vikings) might be enough to win the division, and it will absolutely get them in the playoffs no matter what. That's all you can ask for from a team that hasn't had a winning record since 2012.