The Loop
How'd Cody Gribble become a PGA Tour winner? His crazy competitiveness with teammate Jordan Spieth at Texas, that's how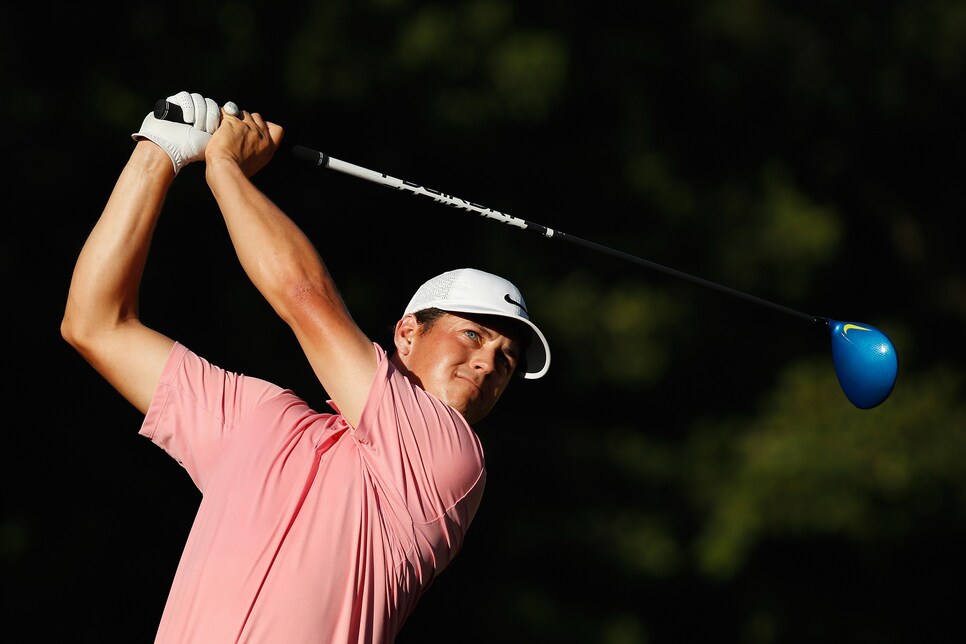 There were times when University of Texas golf coach John Fields thought a scuffle was about to break out between the leader of his team and the hot-shot freshman who'd soon be winning major championships.
Cody Gribble, all of 5-foot-9 and 165 pounds, described by swing coach Randy Smith as "a wiry little ball of energy," wasn't about to cede his alpha role among the Longhorns to Jordan Spieth. Gribble, then a junior, remembers that he and Spieth competed at everything, from beer pong to racing to the car in the parking lot on the way to practice.
"Those guys went at it like you can't believe," Fields says. "At times it looked like they were heading to something not so good. But 20 minutes later they were on the Ping-Pong table, having the time of their lives."
Gribble wants it made clear that Spieth was one of his best friends, and that he probably wouldn't be where he is—on the PGA Tour alongside the Masters and U.S. Open winner—without Spieth blazing a trail. "We respected each other, but there were a lot of times when we butted heads," Gribble told me after his win last month in the Sanderson Farms Championship. "I couldn't stand losing to Jordan. I still can't stand it."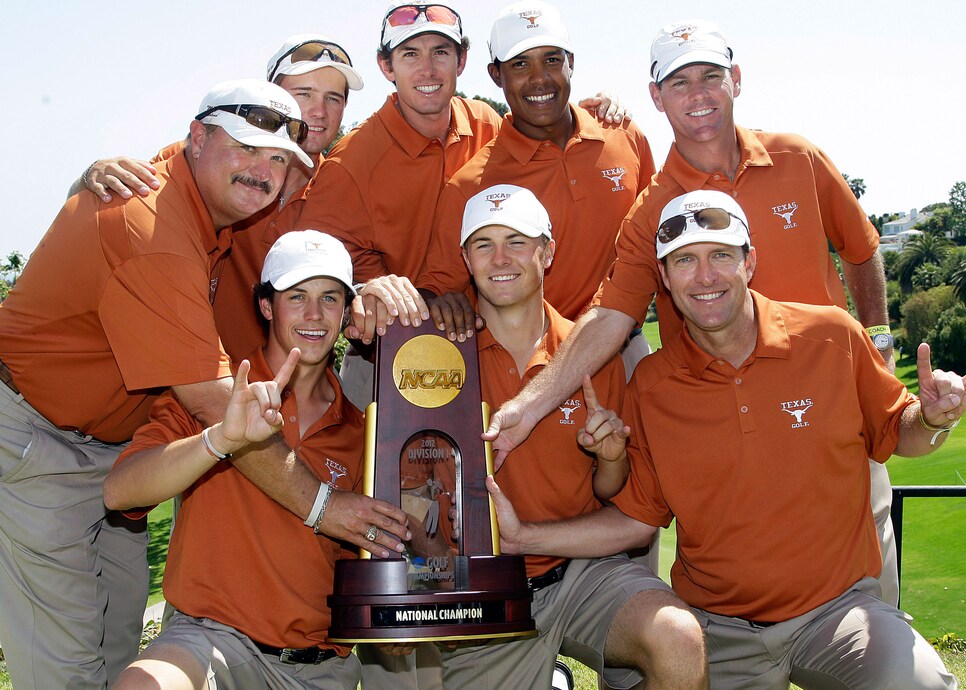 Though Spieth gets credit for leading Texas to the 2012 NCAA title as a freshman, Fields credits Gribble with changing the mentality of the UT golf program. After Ben Crenshaw and Tom Kite led the school to back-to-back NCAA championships in 1971 and 1972, the Longhorns went 40 years without a national title. Gribble committed as an eighth grader and arrived in 2009 for his freshman season sensing Fields' job was on the line.
"When I came in, the first thing I wanted to do was bring back Ben Crenshaw, Tom Kite, Mark Brooks, Harrison Frazar and Justin Leonard," says Gribble, who reached out to various alums asking that they come visit the team. "Guys who had been about the program and had been successful playing golf."
Like Spieth, Gribble was a Texas prodigy, having won high school 4A titles his junior and senior years for Highland Park in Dallas. But though Gribble provided the spark for the NCAA title team, few expected that at 26, the lefthander would win in his eighth tour event, only his second as a member.
Without a previous victory in college or the pros, Gribble closed out the Sanderson in Jackson, Miss., with a final-round 65 to win by four strokes. "If you had asked me if he would have won this quickly, I'd have said 'Probably not,' " says Kite, who went 106 events before his first tour victory.
Part of Kite's reservations stemmed from Gribble's affinity for social life at UT, where he was an active member of the Texas Cowboys honorary men's service organization. Gribble wanted to postpone his graduation just for one more football season, but his father said that was a non-starter.
"I was down in Austin to play golf," Gribble said, "but I had a couple other close priorities."
The charismatic Gribble also considered a career in business after graduation but stuck with golf. He's progressed from the Latinoamerica and Web.com tours to the big tour, where he now has a two-year exemption. Spieth noted his teammate's victory by tweeting, We've seen it for years! Happy for you brother @UTexasGolf
There was a time when Spieth looked up to Gribble. The roles have reversed, but Gribble can claim being faster to his first tour victory. Between these two, it's still "first one to the car."