The Loop
How you can maybe, sort of, blame Stacy Lewis' Saturday U.S. Women's Open collapse on presidential security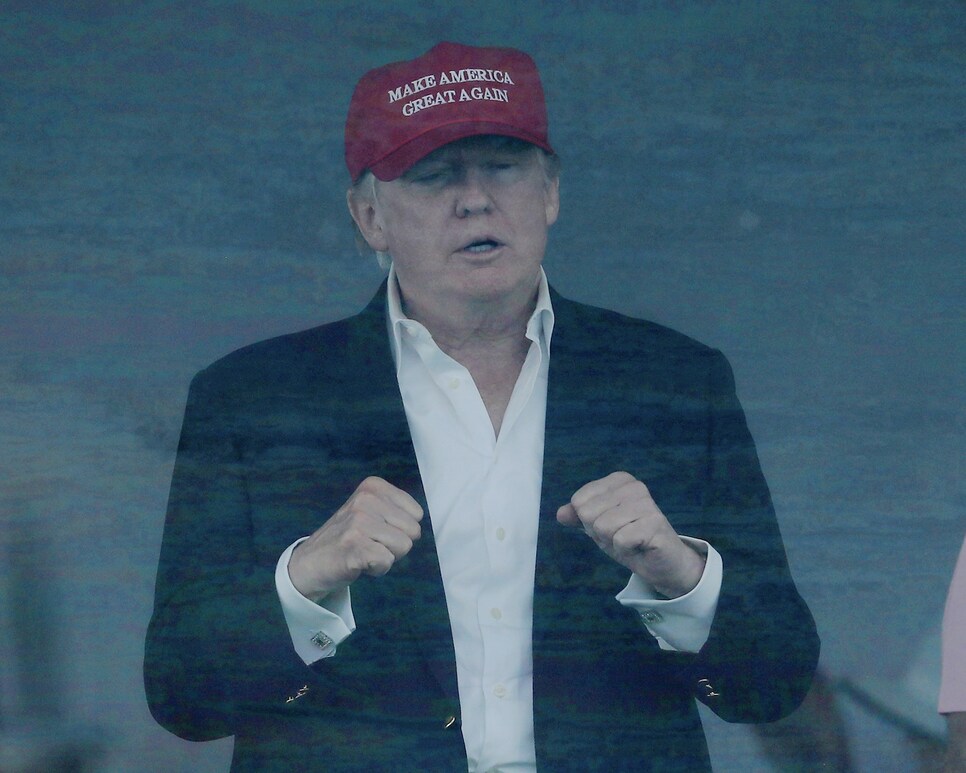 With four straight birdies mid-way through her third round at the U.S. Women's Open, and five in a seven-hole stretch, Stacy Lewis climbed within one-stroke of the lead on a finally sunny afternoon at Trump National Bedminster. That the former World No. 1, who hasn't won on the LPGA Tour since 2014, would be in the hunt had the potential to juice up the excitement level for the biggest championship in women's golf.
Yet as quickly as she became a factor, the 32-year-old Lewis saw her Open chances fade away with a triple-bogey 7 on the par-4 11th hole. It was a stumble that seemed inexplicable in the moment, which is why the highly cynical among us had to figure out somebody to blame other than Lewis for the collapse. Thankfully, a loose use of the transitive property allows us to point the blame squarely in another direction: at President Donald Trump's security detail.
Hear us out: With Trump on sight Saturday at the championship—the first sitting president to ever attend the Women's Open—the FAA created a "no fly" zone over the course. As Lewis was playing the 11th hole, hitting her second shot over the green and her third back over the front of the green, noise came from the sky as a U.S. Coast Guard helicopter and a fighter jet chased off a small plane mistakenly entering the space. After the commotion, Lewis stubbed her chip for par, the ball rolling back down to her feet. She'd hit her fifth shot to the fringe of the green and two-putt for her 7.
"A little plane ventured into air space they weren't supposed to be in," said Cristie Kerr, who was playing in the same twosome as Lewis. "They chased them right out."
Mind you, had this been the only rotten hole for Lewis on Saturday, she'd still be in position to contend for the title. Arguably the real killer was on the par-5 18th, where Lewis capped her round by hitting two shots in the water and settling for a five-over 10 and a four-over 76 overall.
"No chance," Lewis said when asked if she would take a moment to speak with the media afterward, having fallen to T-36 at day's end.