The Loop
How you can go to the British Open and not see a single shot in person but still have a blast
ST. ANDREWS, Scotland -- An exasperated Gary Ford leaned down to the young lad beside him with a simple, but direct question: "William, are you ready to go on the course yet?"
The father and son had driven to the Open Championship from their home near Aberdeen. Nearly an hour after arriving at the Old Course, however, the pair were still holed up at the spectator village to the right of the 16th hole. Finally Gary had had enough: "It's time to watch the golf."
Congratulations are perhaps in order for the R&A in making the Open's off-course attractions as entertaining -- at least to some of a certain age -- as the on-course action. No doubt, you can get lost in the spectator village with the various enticements that make the tournament almost seem secondary.
For starters, there is the HSBC Pavilion, with a variety of activities inside.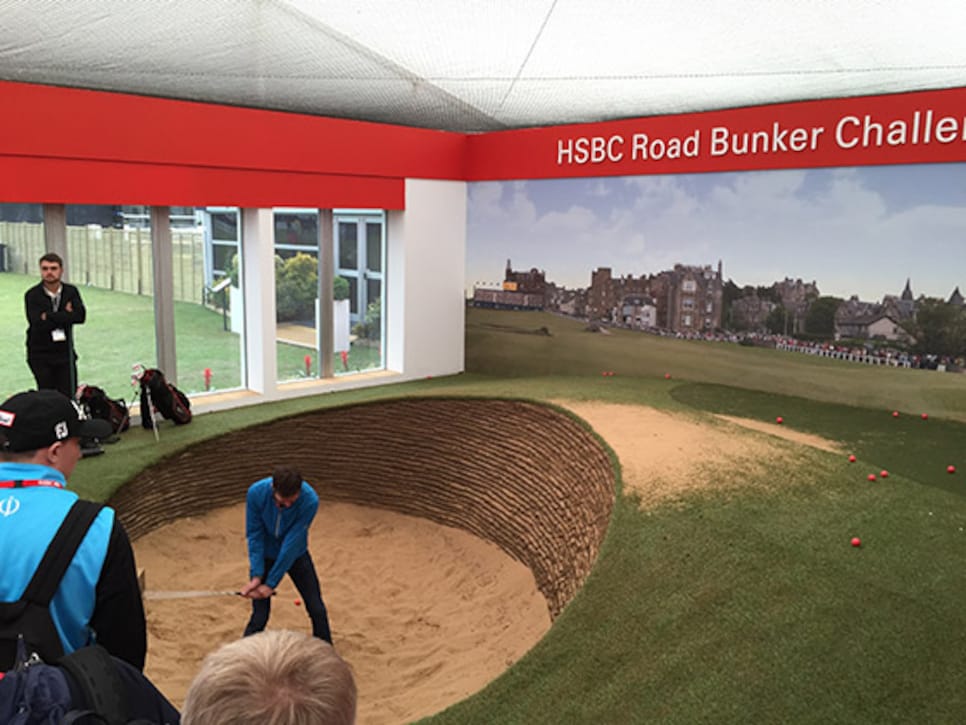 Curious how you might do in the Road Hole bunker? You can give it a shot in a replica that proved popular with many spectators.
Inside the pavilion, fans could hit clubs in simulators and take part in closest to the pin contests. TV stations were set up to let fans try the new EA Sports Rory McIlroy golf video game. (Hey, Rory made it to the Open after all!)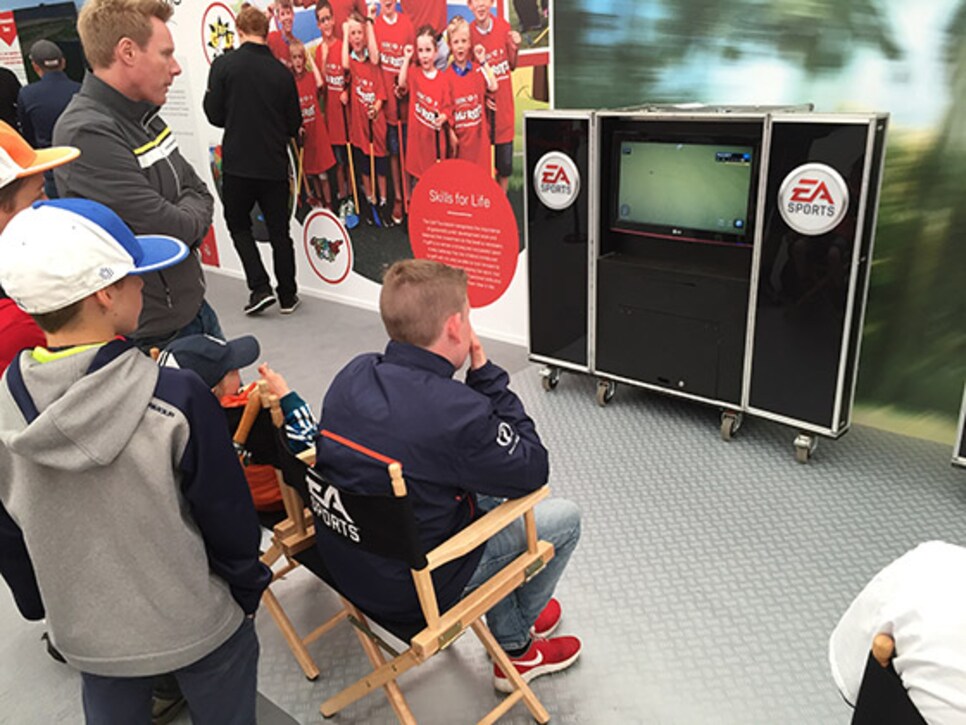 The pavilion is situated next to the Merchandise Tent, where you can spend way more money than is healthy buying Open-logo paraphernalia. (At least that's what my wife said after hearing the damage I did there.)
Outside both is an area called The Links Challenge, where a series of mini-golf holes are created, each one meant to be a replica of a hole from a course on the Open rota.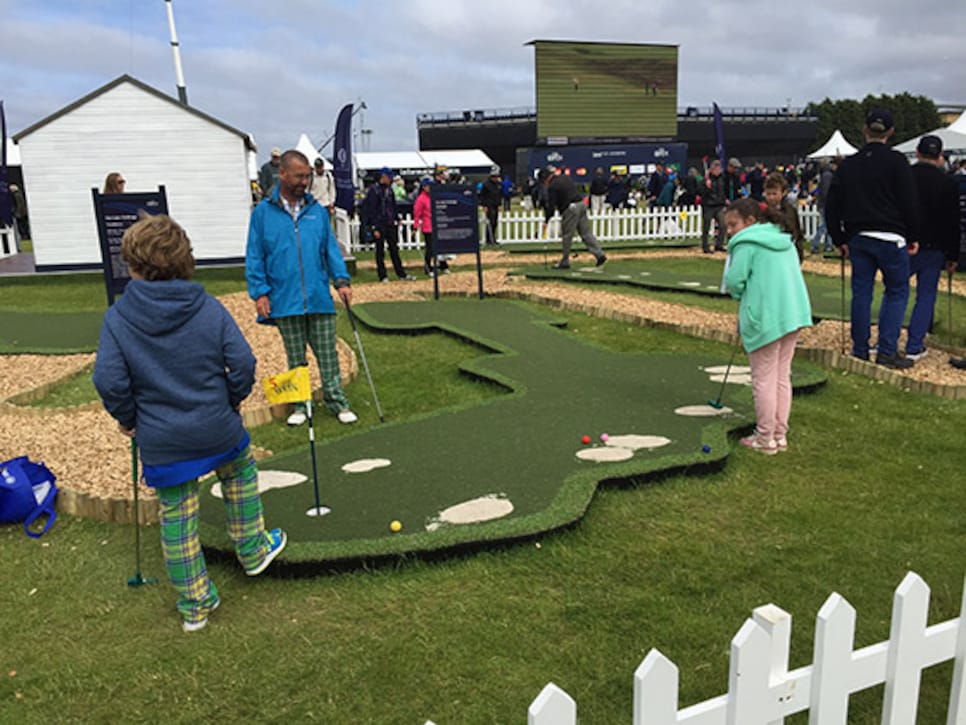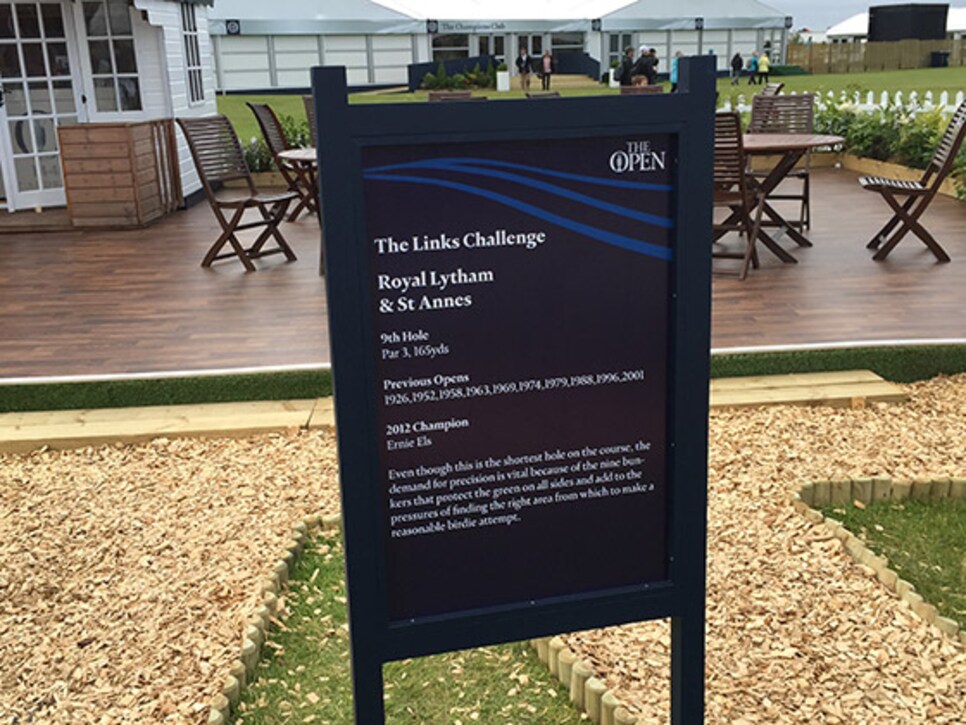 For those curious about golf history, there is something for you, too. A pavilion hosted by Emory University in Atlanta showcased the life of Bobby Jones. The mini-museum had impressive displays that chronicled Jones' entire career, including his unique connection to St. Andrews and the Old Course, where he won the 1927 British Open and 1930 British Amateur.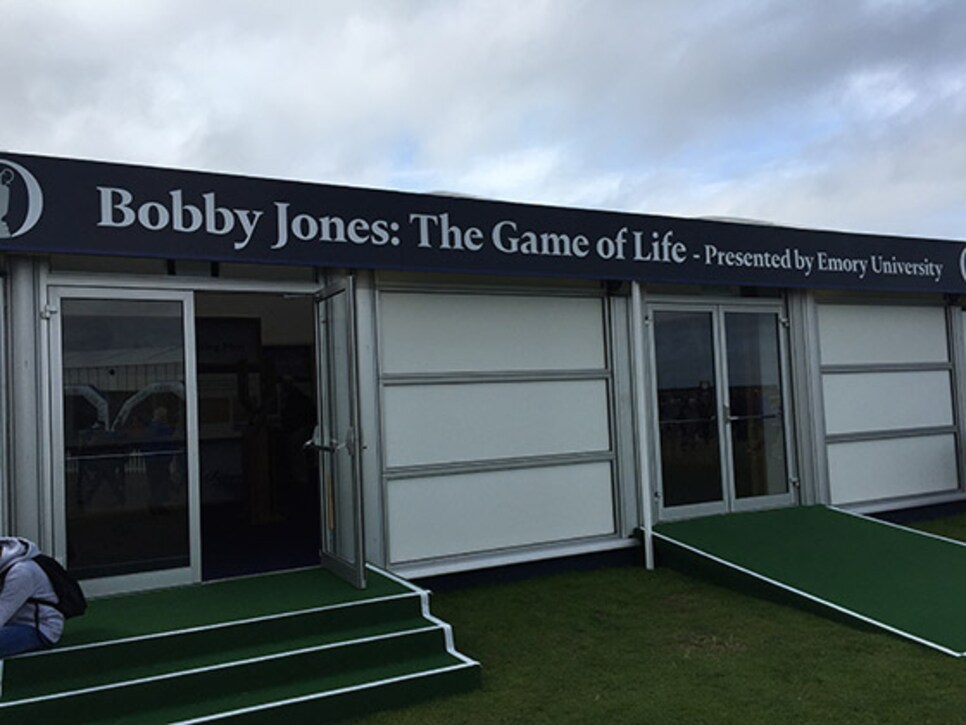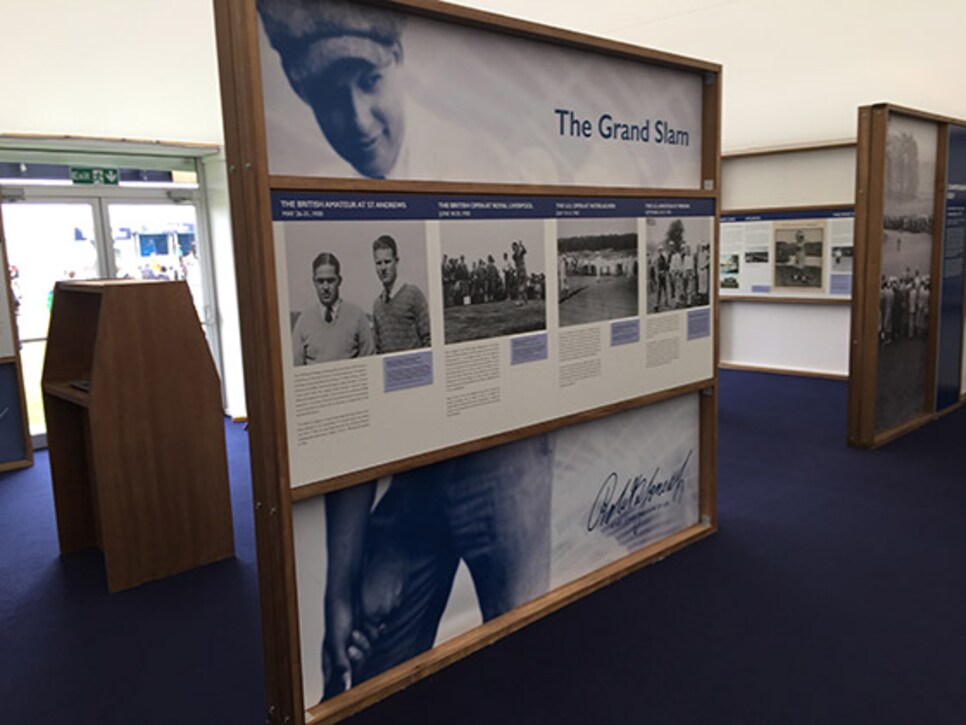 Next door was another similar pavilion run by the University of St. Andrews that chronicled the history of golf in the Auld Grey Toon.
But enough of this already ... Everybody really comes to the Open to watch some golf, don't they?!? Yet even that doesn't mean you have to hoof it on course. Fans can soak in the action in from of a handful of big-screen TVs that are positioned around the course. The areas come complete with bean-bag chairs for the crowds to lounge around in, mancave style!