How you can make your way in today's flat-brim world
It's not just Rickie, Rory and Keegan rocking the flat-brim fitteds anymore. I've seen tons of guys on all types of tracks picking up the SoCal style and shading the sun with some really good looks lately.
Check out six of our favorite styles and pick up some fresh flat brims to add to your rotation on and off the course.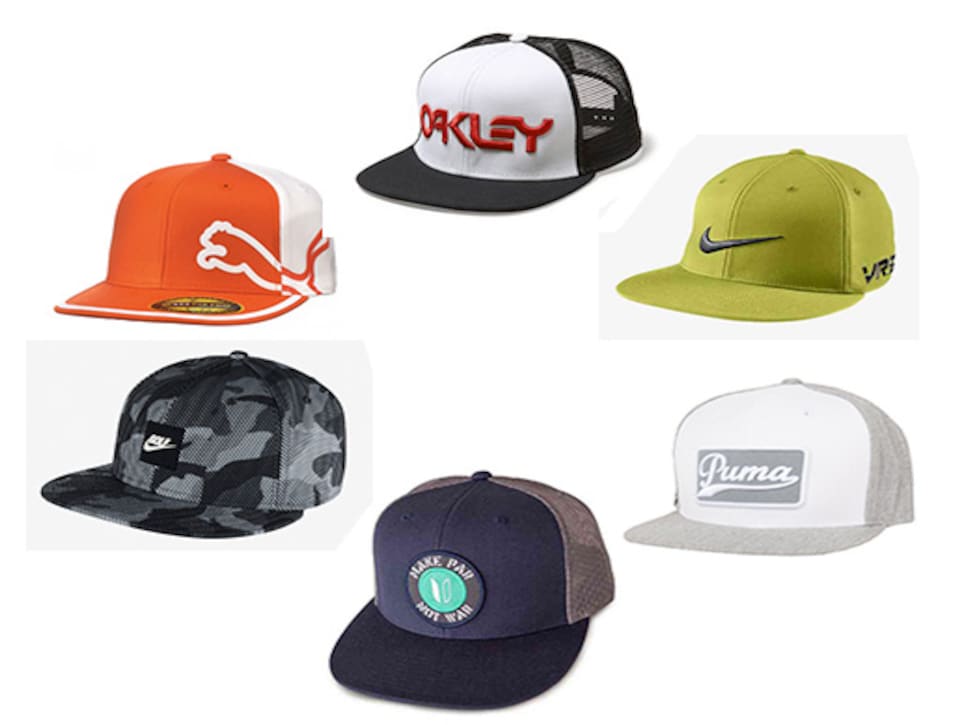 Hats listed clockwise from top:
Oakley Flat Brim Trucker, Black and Red, $24 __
Nike Flat Brim Fitted, Venom Green,__ $30
Puma Greenskeeper, Heather Gray, $26 [
Linksoul Make Par Flat Brim Trucker, Navy, $29
____Nike Retro Flat Brim, Gray Tonal Camo,__$24 [
Pume Monoline 210 Flat Brim, Vibrant Orange, $26[