The Loop
How two golf courses are feeling the effects of a romance gone bad
When the stresses of life are overwhelming, a golf course can be a great escape.
Two Buffalo-area golf courses would attest to the opposite being true, as a man drove his car onto their facilities and caused tens of thousands of dollars worth of damage.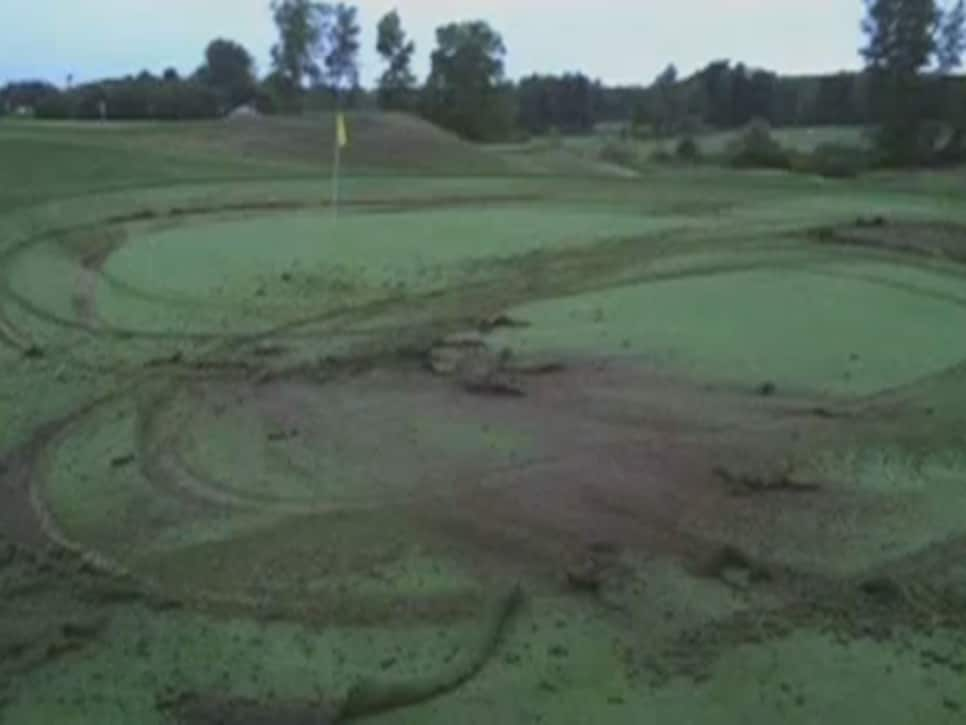 The apparent cause? A bad breakup.
WIVB reports that a 23-year-old man drove to two different golf courses in the Buffalo suburbs and destroyed the ninth green at Harvest Hill Golf Course, estimated at $50,000 to replace, and thousands in damages to the practice facility at Bob-o-Link.
Austin Christopher, of Elma, is being held at $25,000 bail for inflicting nightmares for these  superintendents.
It's unclear whether Christopher's girlfriend is a golfer or works at either of these courses. If not, it seems like a random act of crime and an unfortunate circumstance for the golf course. Maybe Christopher's punishment should include helping the courses recover their lost greens.
Sometimes golfers take their drivers out to get rid of their frustration. This guy went for a golf-course drive. On not just one but two golf courses. Love can certainly hurt.