Finding Your People
How today's search firms help clubs attract the right talent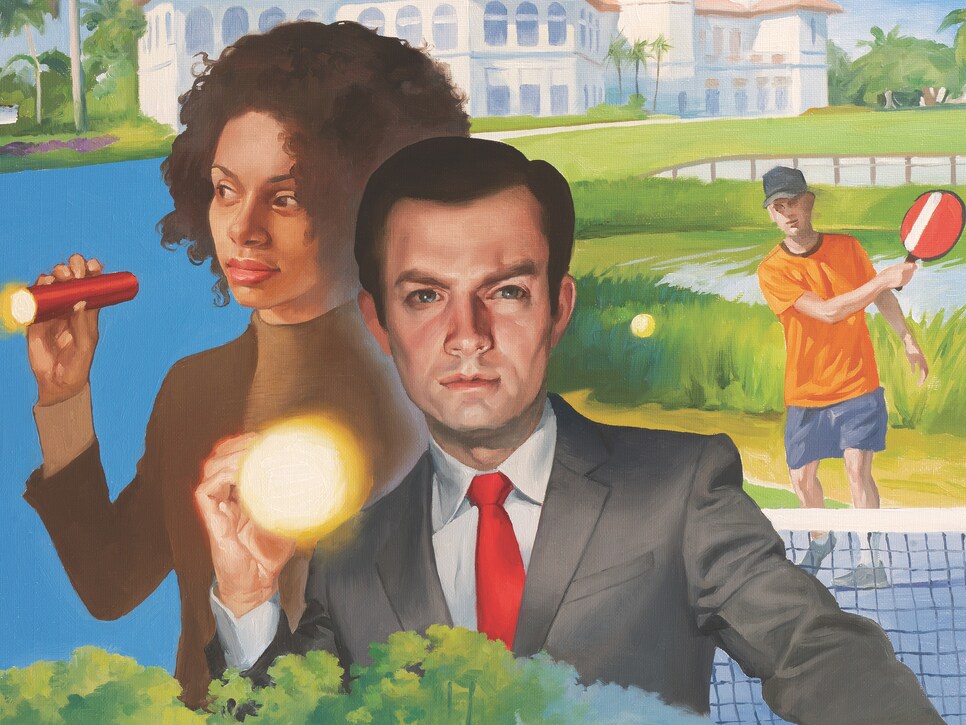 On the surface, a leadership job at a country club might not seem so different today than it was even in the 1960s. Some clubs still chase after those "simpler" times when golf was the ultimate priority, men wore jackets instead of denim and the menu in the dining room offered whatever you wanted provided it was steak, chicken or fish. But the reality is very different.
Tastes were evolving even before the pandemic turned the past two years into a work-from-home experiment for many club members. A general manager is now essentially running seven businesses—a retail shop, pool, restaurant, maintenance facility, banquet hall, fitness center and entertainment venue—for groups that range from busy professionals with young kids to retirees. Head pros must keep those groups happy with fewer assistant pros entering the business and even fewer willing to stick around for the 60-hour work weeks it took to move up the ladder.
Filling leadership positions like general manager and head golf professional in this rapidly changing, COVID-complicated environment is a lot like buying a house in a superheated real estate market. A guide who knows the terrain and has the agility to adapt is invaluable—which is why executive search firm Kopplin Kuebler & Wallace has grown into a 20-person operation, conducting more than 100 searches a year for clubs like Winged Foot, Desert Mountain and Congressional, making it and Bob Ford's Golf Business Network two of the premier search firms in golf.
Tom Wallace joined Dick Kopplin and Kurt Kuebler—both experienced former club general managers—at KK&W in 2014 after stints as a general manager at Oakmont and The Club at Mediterra in Naples, Fla., where he saw how many of the jobs at a club had mushroomed far beyond their original interpretation and beyond the scope of quiet, friend-of-a-friend type placements that were standard. "It used to be that clubs wanted somebody who knew everybody's name and understood everyone's strengths," Wallace says. "Now, clubs want a thought partner who can create experiences for members and who understands you have to pay attention to the quality-of-life piece and not just work people 10 hours a day."
That can be a painful realization for some traditional clubs—where change is often an anathema. However, the threats and opportunities presented by the pandemic made many clubs receptive to change. KK&W's decades-long recruiting connections in industries like hotel and restaurant management, resorts and human resources meant that it was positioned to deliver experienced candidates even when pandemic restrictions made transitions more complicated.
"Change at many clubs happens like turning a cruise ship, but COVID made it more like a Jet Ski," Wallace says.
A prime example is Topgolf-ification. "Young members coming in have often interacted with golf in different ways," Wallace says. "For them, it can mean a 90-minute indoor experience with food and beverage attached. If you're the general manager at a club, are you going to ignore that or look for ways to make the case to add it to what you can offer?"
Building amenity programs like indoor simulators and fitness centers, mentoring assistant pros in the art of teaching, adding sports like pickleball and athletic training for kids and bringing in culinary techniques honed at great restaurants are some of the skills KK&W is trying to match in its searches.
In the approximate 10-week search process—which involves everything from intensive site visits and Zoom interviews to background checks conducted by private investigators—the goal is to find a candidate who fits the club's culture and coach the club's board on identifying what it needs.
The best-case result is managers and leaders who can navigate the space between tradition and modernization to maintain the culture of the club and welcome new people.