The Loop
How to win a Masters trophy (hint: bring your credit card)
What's a Masters trophy worth? Right now, according to Green Jacket Auctions, it's worth $89,550, and do we hear $100,000?
Green Jacket Auctions' current auction, which ends on Saturday at 8 p.m. (EDT), has a replica of the Masters permanent trophy on display at Augusta National Golf Club. It's substantially larger than the replica given to winners of the Masters, but smaller than the original.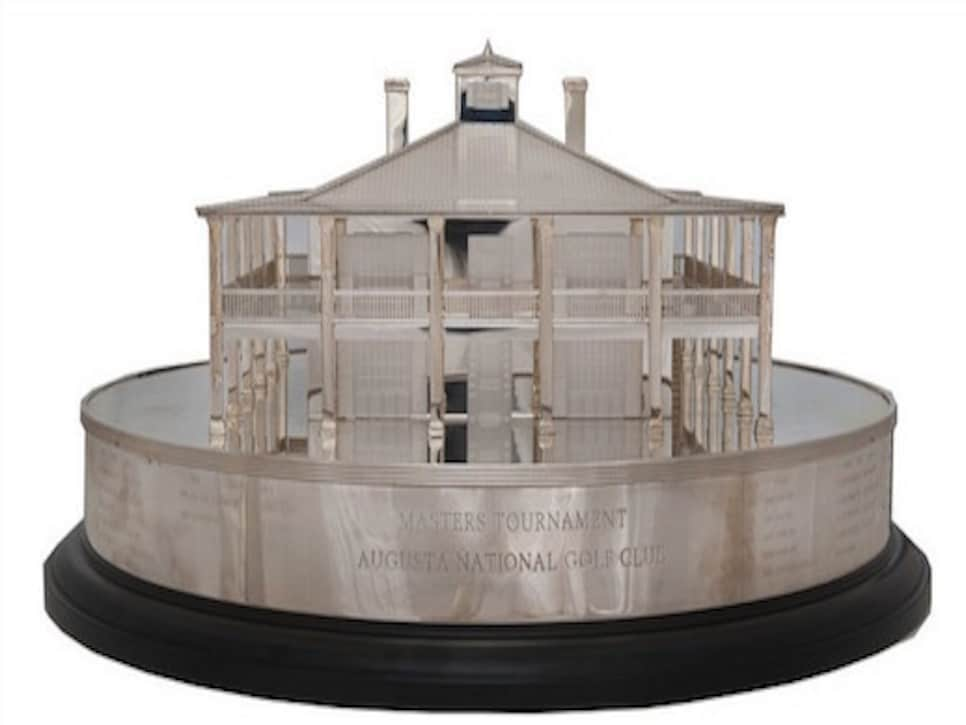 Its backstory, according to Green Jacket Auctions:
"This large Masters Trophy was fully authorized by Augusta National in March 2000 and produced shortly thereafter (it is engraved with every Masters Champion and Runner-up through 2000). It was originally produced for a planned golf museum in Augusta, Georgia, but the museum never materialized. Even better, this may well be the only Masters Trophy in the world that Augusta National Golf Club has agreed to allow to be publicly sold. Pursuant to Augusta National's March 2000 agreement to authorize the production of this large Masters Trophy, Augusta National retained a first right of refusal on the initial sale of this trophy. When they were offered this right of first refusal in 2010, an attorney for Augusta National specifically declined the right to purchase the trophy - forever allowing its public sale."
Bidding started at $10,000 and is approaching $100,000.