Instruction
How To Use Your Buddies To Get Better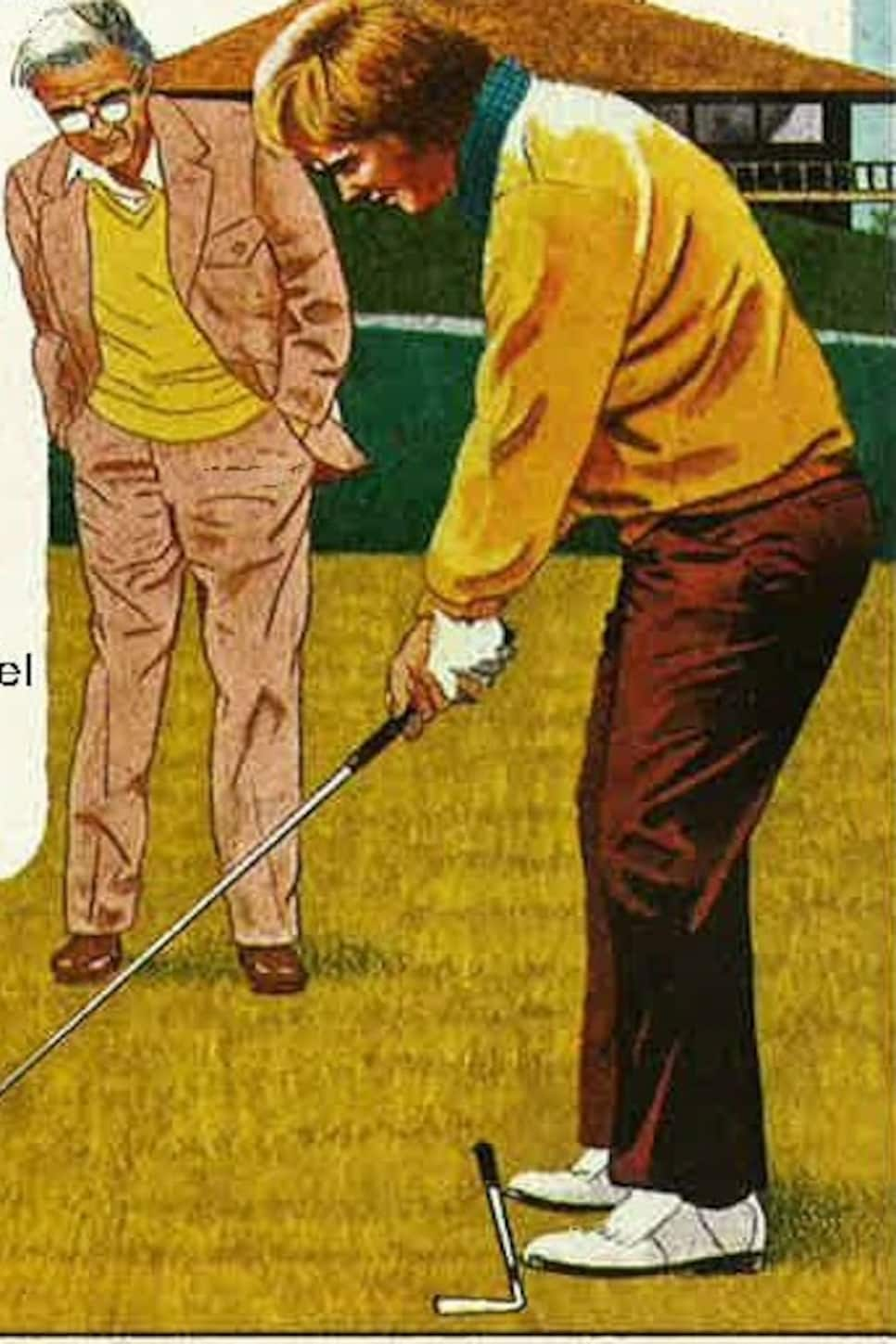 Welcome to Golf Digest Instruction Throwback Thursday, where we take a trip into the Golf Digest archive, pull out a random issue, laugh at some of the outfits, and find the best, most relevant, instruction piece. Who knows -- a look into the past could be the key to fixing your game now.
When you want to learn a new shot or work on your game, nothing is going to beat going to a good teacher. But sometimes you can't fit in a lesson and you continue to play miserably. You've got a few options: You can change nothing and continue to play poorly, or you could ask someone you play with for help. A lot of people are really good at talking about how badly they play – we're all guilty of sitting around wallowing in the despair of another bad round -- but it'd be a lot more helpful to actually do something about it.
In this playing lesson piece by Jack Nicklaus in the August 1977 issue of Golf Digest, Nicklaus said, "Much of the knowledge I possess I've cribbed from other tour players, both by watching and asking. You can – and should – do the same whenever you get the chance to play with good golfers."
While you don't have access to Gary Player or Arnold Palmer, you might have a few friends that are pretty solid players. If you've got a buddy that's really good out of bunkers, ask him what he does. Got a playing partner that hits the fairway every time? Ask him how. This idea isn't revolutionary, but it is a good reminder: Just because you play matches against your friends doesn't mean you can't help each other out. To an extent, you can be each other's resources to get a little better.
Nicklaus also said that when he felt like something was a little off, he'd ask Barbara if she saw anything. She'd seen him play so much that she'd be able to spot something out of the ordinary when it surfaced.
"Ask one of the guys you play with regularly what he thinks," Nicklaus says. "Because you can't see yourself, it's often the basic things you take for granted that go wrong. Setup alignment requires constant checking, for instance."
Your friends probably don't have as trained an eye as Barbara Nicklaus, but if you've got friends who you play a lot of golf with, there's no harm in asking them if they see anything. There's no point in suffering through huge slice after huge slice when it could be remedied by simply asking your buddies, "Hey, does something look different in my swing or setup?"