Short Game
Stress is ruining your putting. A top putting coach explains what to do about it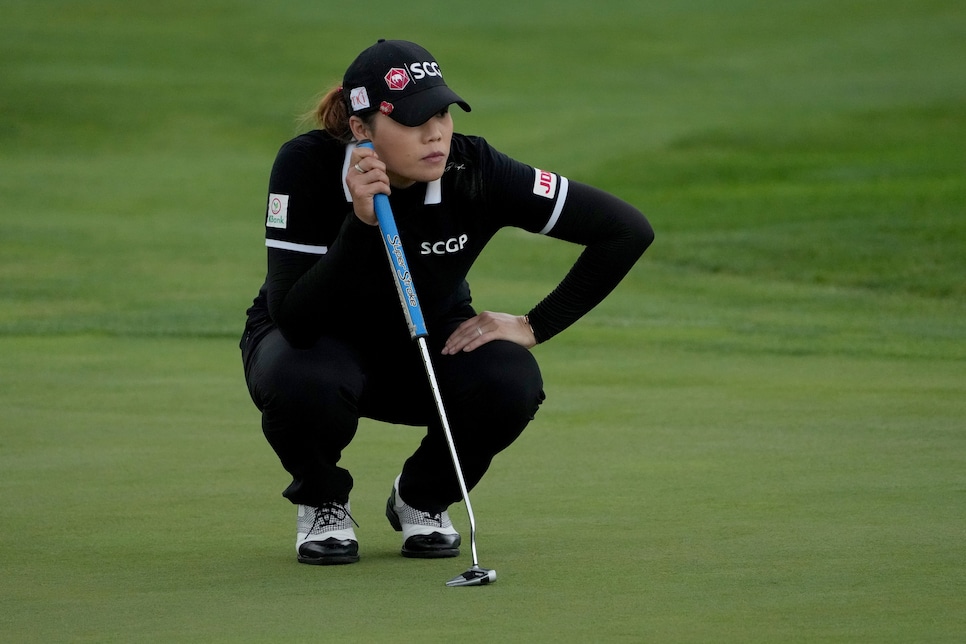 The list of LPGA Tour players Gareth Raflewski has worked with is long, and includes four World No. 1's: Lydia Ko, Jin Young Ko, Ariya Jutanugarn and Yani Tseng. So when he has something to say about putting, it's worth listening to. Raflewski took to his Instagram account to share an interesting explanation for why you're missing must-make putts. It has to do with your ability to read greens under pressure.
"If you struggle reading greens or seeing the line during competitive events, this can often be a symptom that your stress levels are much higher than normal," Raflewski wrote. "When it reaches this point, your ability to focus diminishes and the part of your brain that helps with decision making and past recall gets shut down and is inaccessible."
With your ability to read greens hampered, you're going to miss a lot of these pressure-packed putts. And pressure doesn't just come from tournaments: trying to save par or needing to make a putt to win a hole in a casual match can be stress-inducing and lead to this problem.
We followed up with Raflewski about this phenomenon, and asked what average players can do about it.
How to stop stress from ruining your putting
"It's important to recognize that the issue is you and not your golf game," Raflewski says. This is an empowering statement: You have a game capable of making this pressure putt. You just need to get your head in a place to let your body do what it can do.
The first reaction is that if stress is causing you to make mistakes, then you want to get rid of all stress, right? Not exactly, says Raflewski.
"People think you are supposed to feel good when you play golf. The truth is you need a certain amount of stress to be engaged," Raflewski said. "Too little and it's no good; too much and it's hard to manage."
The best way to find your stress sweet spot is to get in stressful situations on the golf course often enough that it doesn't feel uncomfortable anymore.
"Put yourself in stressful situations as much as possible. The more we do that, the more we will manage it better in the future," Raflewski said.
You don't have to be trying to win a major to feel stress on the golf course. Little things can put you in that mode, like playing for $5 or a drink when you play against your friends. Get on the putting green and have a contest with someone instead of putting by yourself. These little moments of practice stress could pay big dividends when you're lining up a 12-footer for the member-guest title.