Short Game
How To Make Yourself Focus During Chipping Practice
How long do you actually stay focused during a short-game practice session? Be honest. Fifteen or twenty minutes in, and it's tough to not find yourself haphazardly chipping at the green without choosing a target. So, what's the easiest way to stay focused? Practice with a buddy, and throw in a little competition.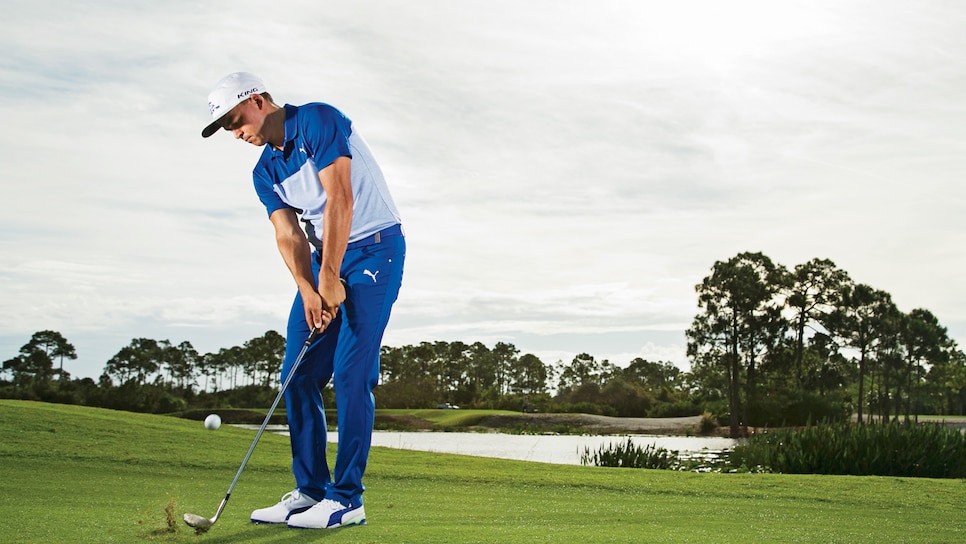 "Player A picks a hole and hits two shots at the hole from wherever he chooses," says Benoit. "Player B then hits two shots from the same location. The closest shot of the four balls earns two points, the next closest earns one point. A make is worth four points. If you miss the green, you lose a point, unless you can chip that ball in from where it lies."
Playing games like this is a great way to trick yourself into getting focused practice in. When you're playing a game, you're forced to hit different shots, think creatively, and deal with pressure. If that's not good practice, nothing is.
For more instruction, watch Golf Digest Videos.