The Loop
How to make a golfer choke
When Dustin Johnson screwed up on the final green at Chambers Bay, avid golfers all over the world wept for him. After all, how many of us, at some point, haven't three-putted from 12 feet to lose the U.S. Open? My friends and I were especially sympathetic, because we have just about perfected choking. In several of our regular games, we play an add-on feature on the eighteenth hole called All Balls Count -- and that does it.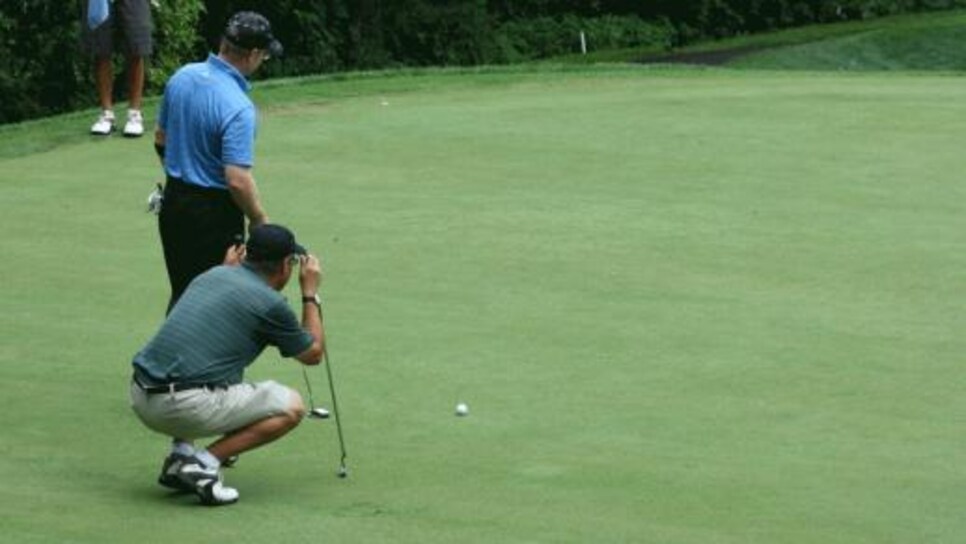 Our eighteenth (which is also our ninth, played from slightly different tees) is theoretically a pushover: a very short par 4, just 250 yards or so, slightly uphill: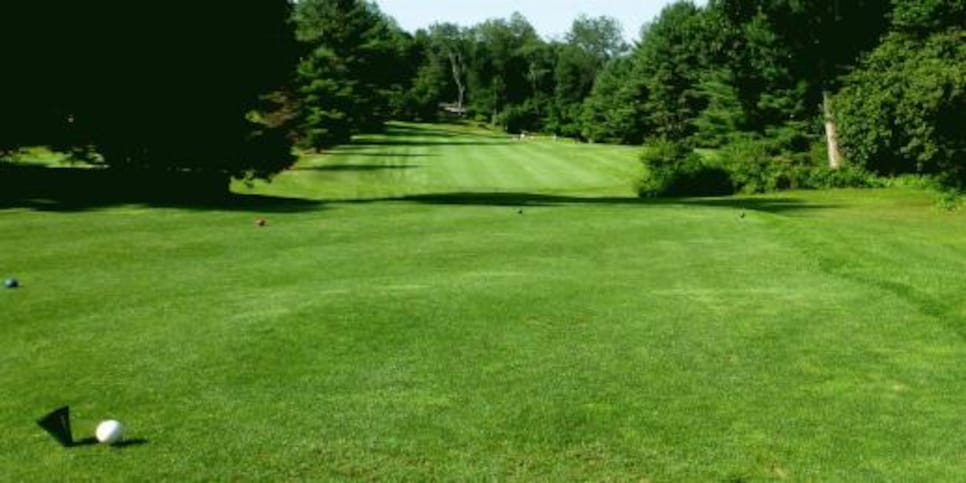 But it can be diabolical, because there are trees on both sides, and the green is a redan, and there are lob-devouring bunkers both in front and behind, and out-of-bounds is in play from the tee and the fairway and even the bunkers, and when the hole is cut in the front left corner getting close from almost anywhere can be virtually impossible.

Note the expression of agony on Howard's face: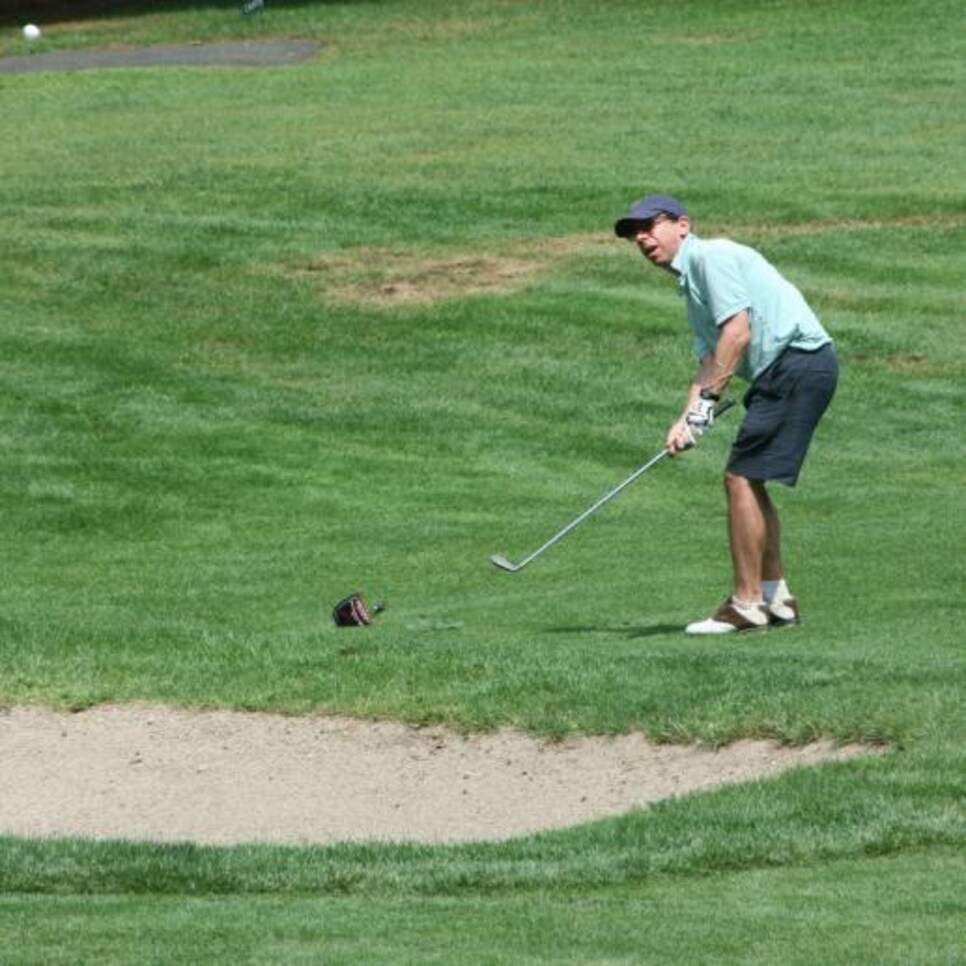 Shots like that become even harder when guys are sitting on the picnic benches above the green, watching: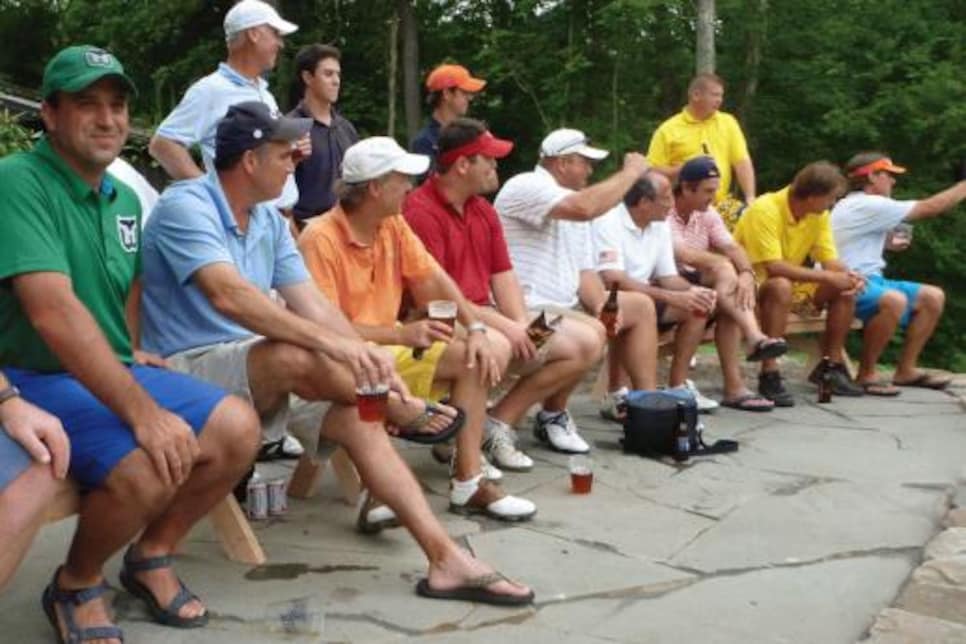 And they become harder still when Hacker (real name) announces on the first tee that, even though we're playing just one best ball that day, on the eighteenth hole all four scores in every foursome will have to be counted. That can be enough to make even a very good player slice his tee shot into the pine trees on the right, then pound his second shot straight down into the pine straw, then have no choice but to take an unplayable lie (still in the pine straw), then skull his fourth shot into the bunker over the green, and so on.

Meanwhile, all three of his teammates -- who are feeling even more pressure not to screw up, since they now know that their team score on the hole is virtually guaranteed to be at least four or five over par -- are finding their own ways to implode.