Driving
How To Handle Wind Going Hard Right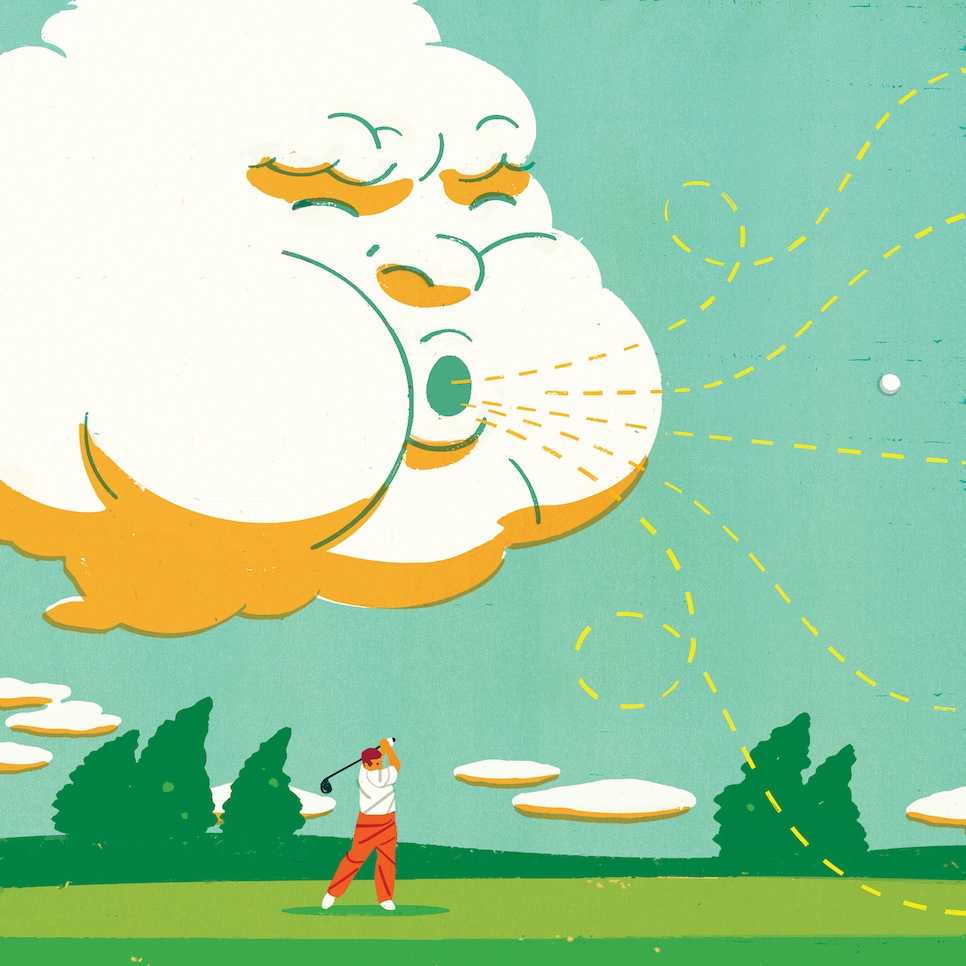 Illustration by Chris Gash
You can feel that left-to-right wind against your back at address. You think, Man, not a great time to hit one of my slices. So you try mightily to start the ball left. But it takes an angry right turn, and the wind gets it. No chance.
When slicers try to swing to the left, they cut across the ball, making it all the harder to square the face. The result is even worse: a massive slice. What can you do?
First, make a few waist-high practice swings. That will round out your swing shape, promoting a better release, and help you square the face at impact.
Second, set up with the clubhead forward of the ball, then take your grip. Without changing your hands on the club, move the clubhead behind the ball. Your grip will be stronger (hands turned more to the right), and the face will be slightly closed.
Third, use a 3-wood instead of a driver. The shorter 3-wood is easier to hit solid and much easier to draw into a crosswind.
TIME FOR SOME TARGET PRACTICE
If you're fighting a slice wind, focus on what you need to do physically (square the face), not emotionally (hope for a lucky break). Pick an aiming spot, then move it. Start with a target you would use if there were no trouble on the right. Then move the target to a safer spot and swing as if the trouble were gone. Swing freely, and you'll have a better chance. Even if you don't pull it off, you'll feel better than if you "guided" one and still hit it right. —Morris Pickens, Ph.D.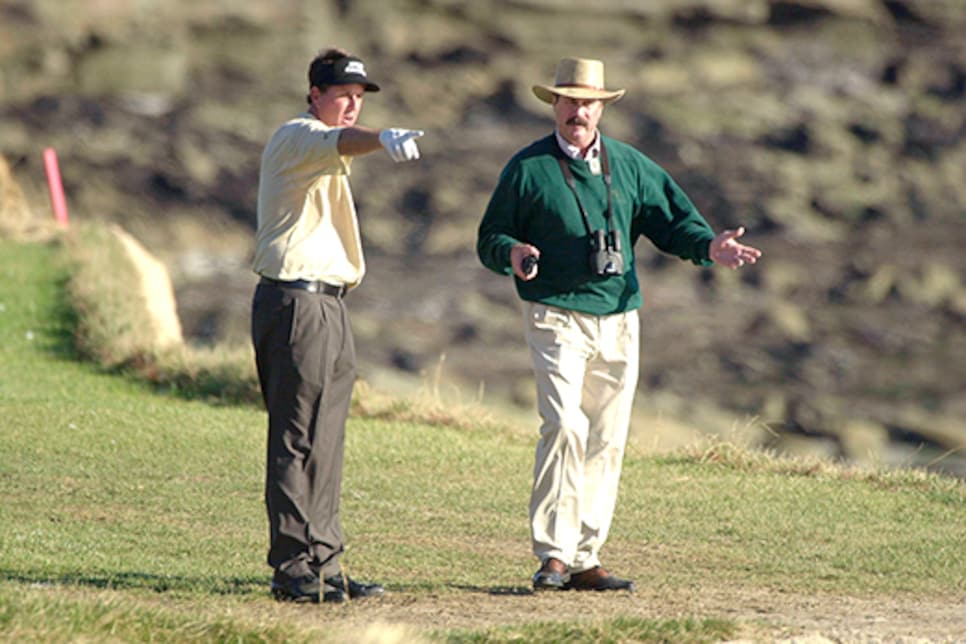 Photo by Harry How/ALLSPORT/Getty Images
PHIL'S FLARE-OUT AT PEBBLE
In the 2001 AT&T, Phil Mickelson was a stroke back as he contemplated his second shot on the last hole, the 18th at Pebble Beach, with water on the left. He went for the green with driver off the fairway. The ball sliced in a slice wind—rinse—and he lost by three to Davis Love III. "I always go for that green," Mickelson said. "I've never hit it in the water. But when it got up in the wind, it never had a chance."