How To Handle A Bunker That Splits The Fairway
If I'm confronted with a huge open space when designing a course, I'll sometimes put a bunker close to the middle of a fairway. The idea isn't to punish the straight ball or have the erratic hitter think, "Well, if I aim directly at it, what are the chances?" The purpose is to create what are essentially two fairways. One is usually wider than the other, and there's a reward for choosing the narrower side.
A good example is the par-4 sixth at North Palm Beach (Fla.) Country Club (illustrated), a municipal course I did 10 years ago for the town we live in. Challenging the skinnier "fairway" on the right offers the best angle for the second shot. From the tee, I want the golfer to feel slightly uncomfortable about the decision, because that's fun. If you're not feeling uneasy about getting past that bunker, you're playing the wrong set of tees. Or your name is Dustin Johnson.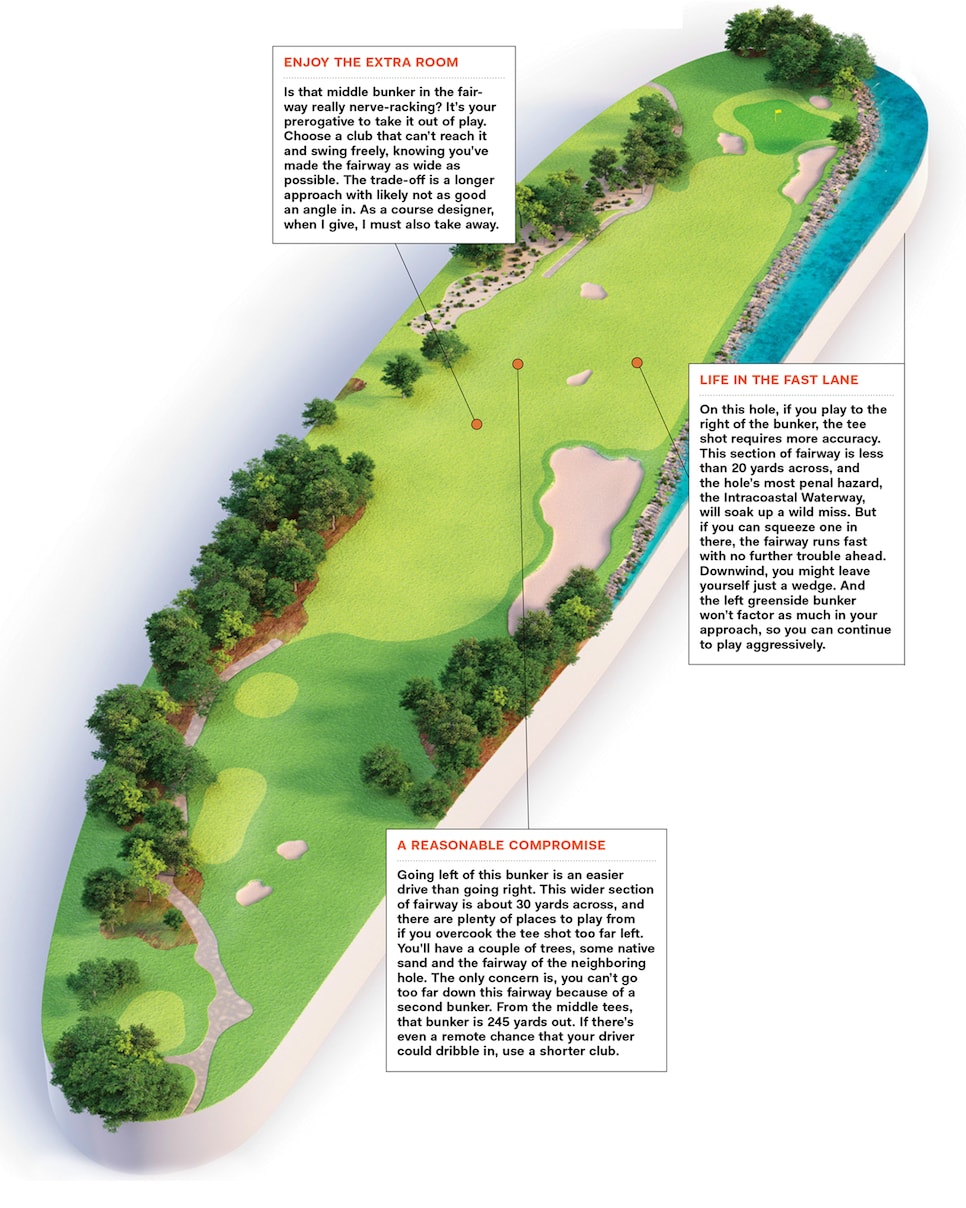 Illustration by Chris O'Riley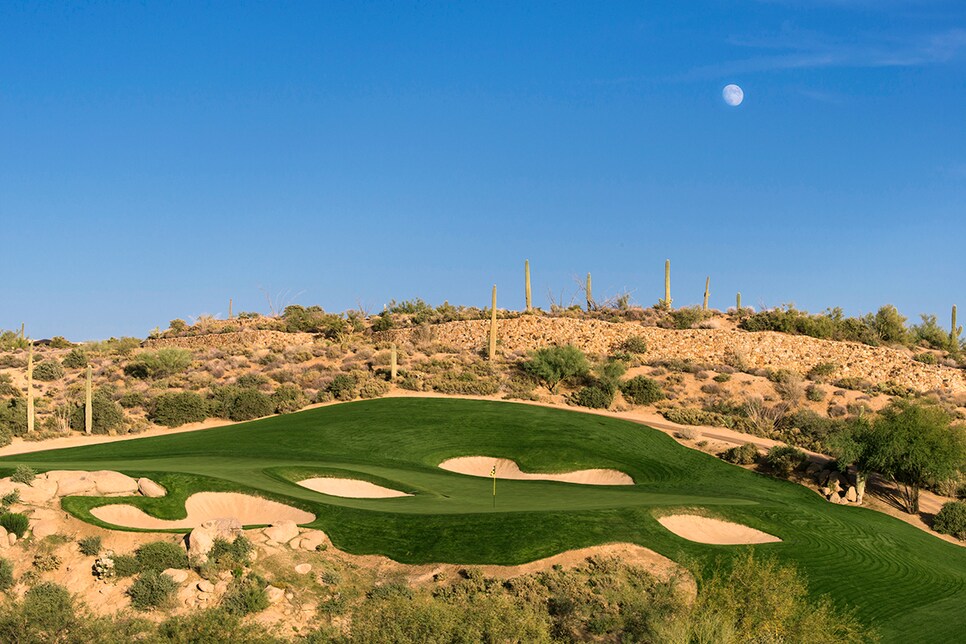 RIGHT IN THE HEART
Even some greens have a bunker in the middle. The short par-3 14th at Desert Mountain's Chiricahua course in Scottsdale is one I built. Maybe it's us course designers being ornery, but if golfers have a short iron, I think asking them to hit a specific section of a big green is fair. This one is a beautiful and strategic shot.