The Loop
How to dress for sub-freezing golf
In shorts, obviously. (The Sunday Morning Group gives two extra strokes if you wear them after December 1.) One great thing about shorts is that they complement any outfit: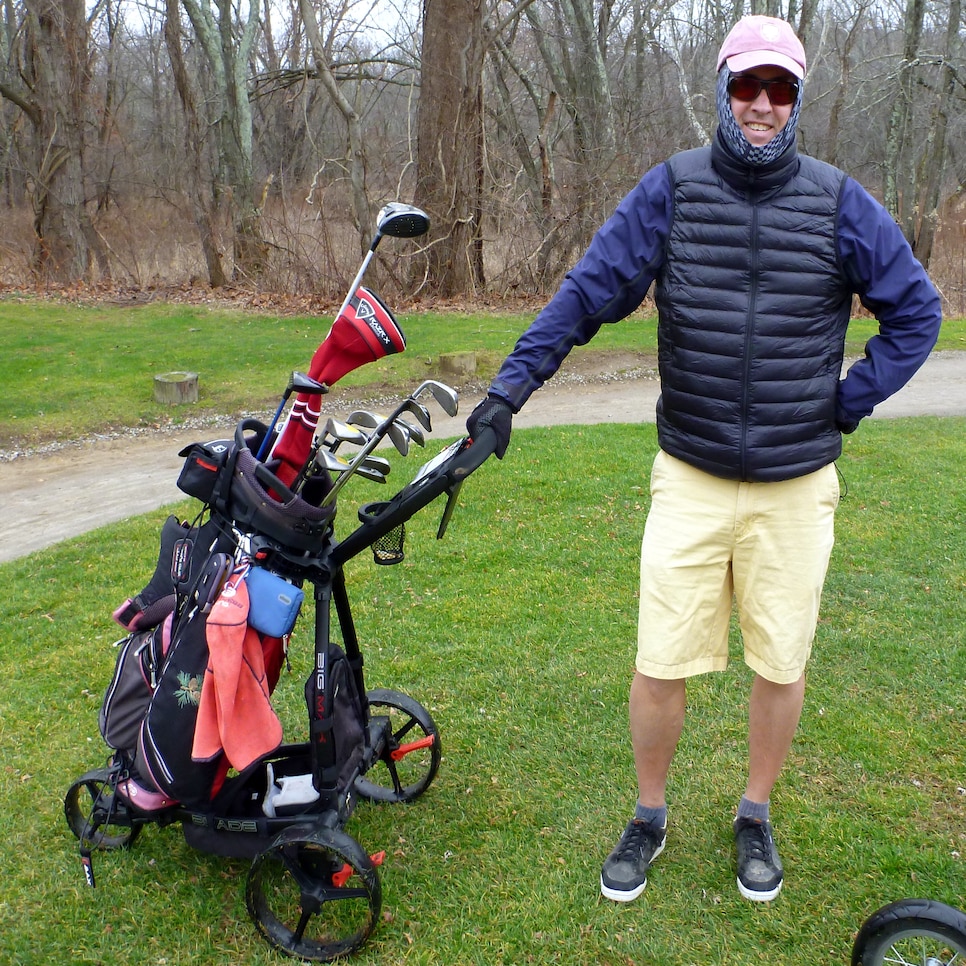 Last year, because of Addison, we had to add a rule about sock height. He arrived one Sunday in unusually tall socks, which he pulled up almost to his knees and fastened with rubber bands that he'd found in his mother's refrigerator, on two bunches of broccoli: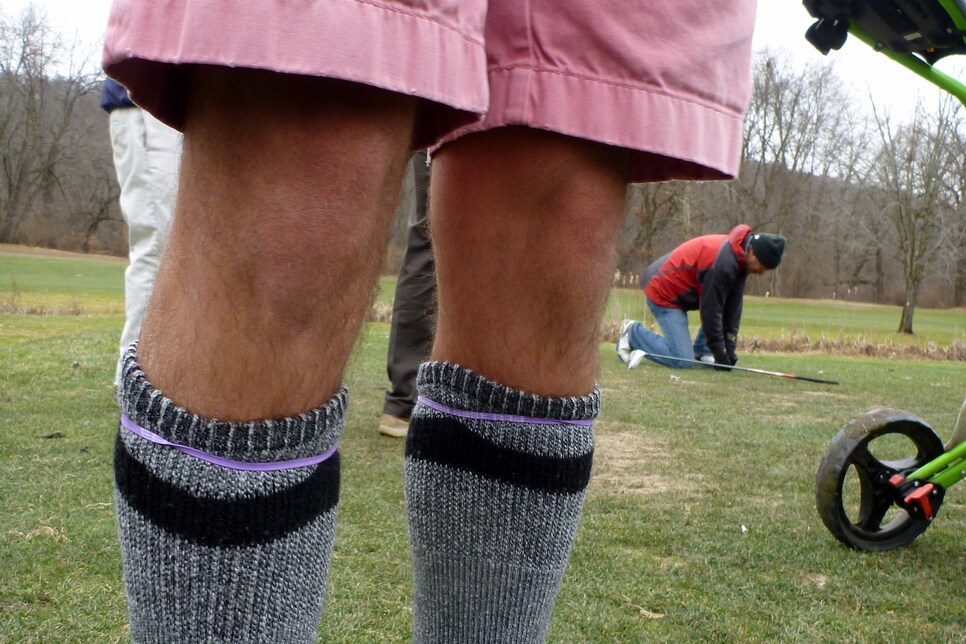 Those socks are virtually pants! The new rule is "crew height or shorter" -- demonstrated here by Fritz: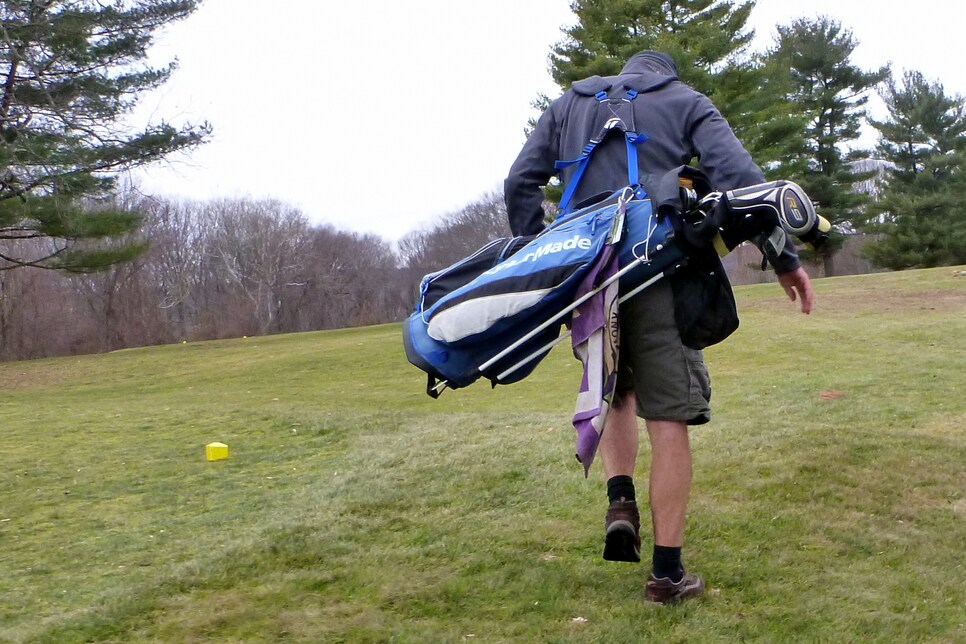 On Sunday, Fritz and I got to wondering whether there might not be a non-sock, non-pant, non-cheating solution to the exposed-skin problem (the wind was straight from the North Pole). After the round, I did some research and found this post, on the Fox Sports website. It was written two years ago by Brendon Ayanbadejo, who played linebacker for several NFL teams:
What allowed me to wear so little in cold games was a cocktail Brian Urlacher and Muhsin Muhammad revealed to me. There is a cream called Warm Skin that we would mix with Vaseline and Tiger Balm. We would mix all these topicals together and rub them into our arms, legs, back … pretty much over our entire body. Make sure you put your jock on before you do this or you will get extremely uncomfortably hot in some of the wrong places.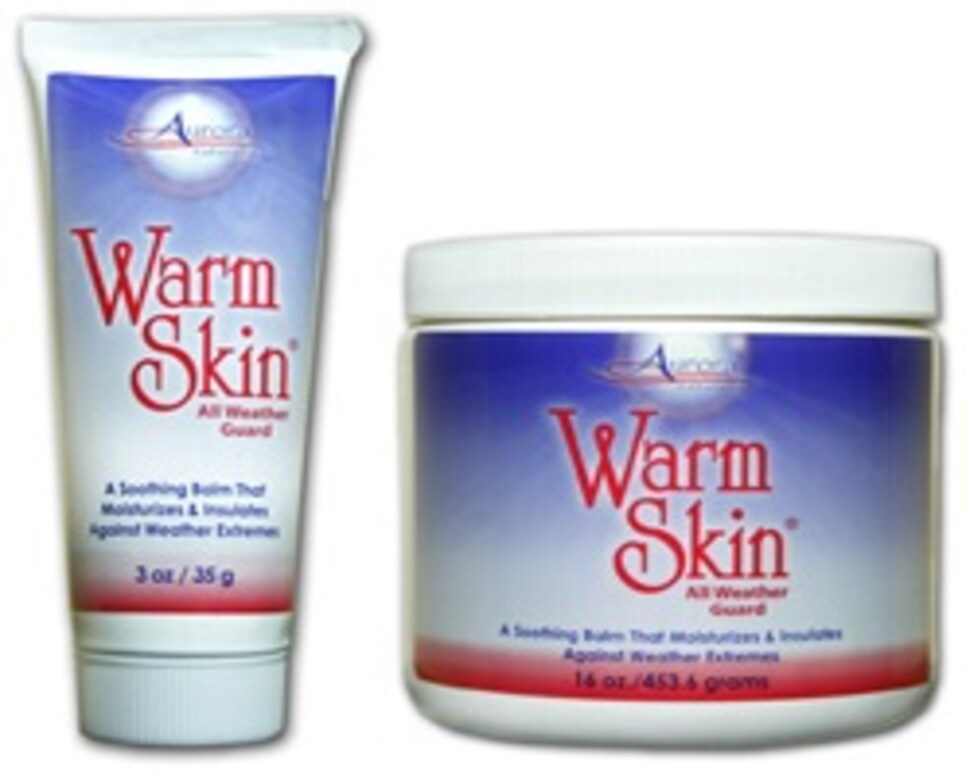 So I ordered some Warm Skin and began working on my own leg recipe, using stuff I found in various closets and medicine cabinets in my house. The best combination, so far, is Warm Skin, Musher's Secret (which my wife bought to protect our dog's feet from road salt), and capsaicin creme (which is hot, like Tiger Balm, and is usually sold as a topical analgesic for arthritis). I stirred in some Aquaphor, too -- what the hell.