The Loop
How to carry your carry bag
Walking and carrying your bag is a solid workout, but sometimes walkers complain of back pain. If you're feeling some pain, don't give up on walking and carrying: The way you're carrying your bag could be contributing to the problem. I talked to Seth Enes, the chief designer at bag manufacturer Sun Mountain, to see how carry bags should be carried. Here are five tips he passed along that are a must for anyone carrying their own bag: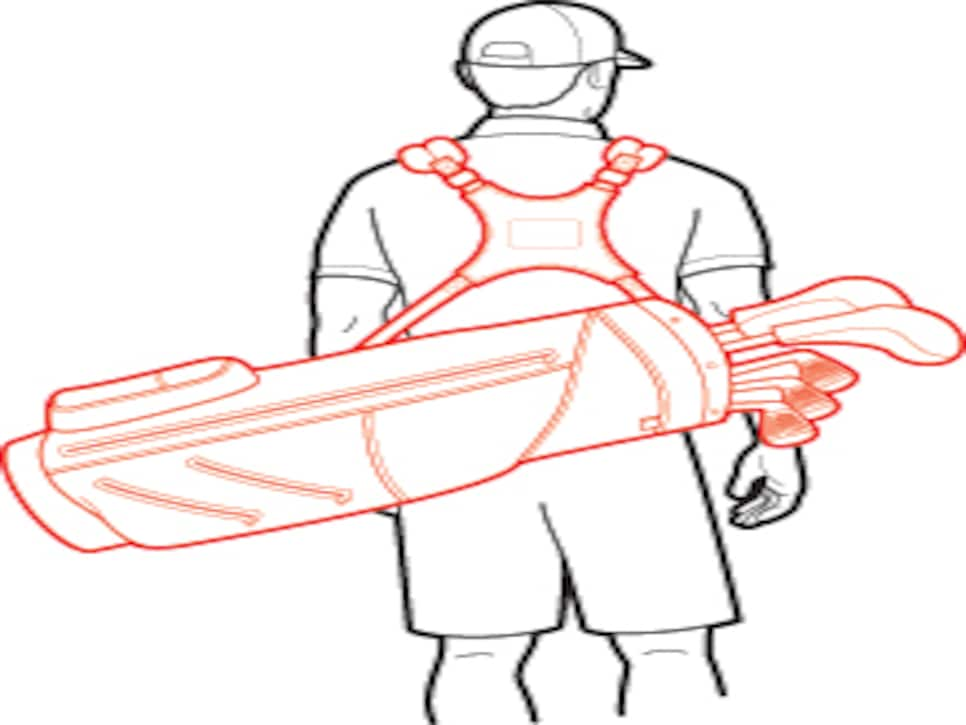 1. Adjust the straps on the bag so you feel that "the weight is evenly distributed on each shoulder."
2. The bag should be leaning at a 20-to-25-degree angle across your back.
3. Feel the bag resting against the small of your back—no higher or lower.
5. Avoid carrying with only one strap because this can lead to muscular-imbalance injuries.
(Illustration: Brown Bird Design)