The Loop
How to bet on golf in Las Vegas and not look like an idiot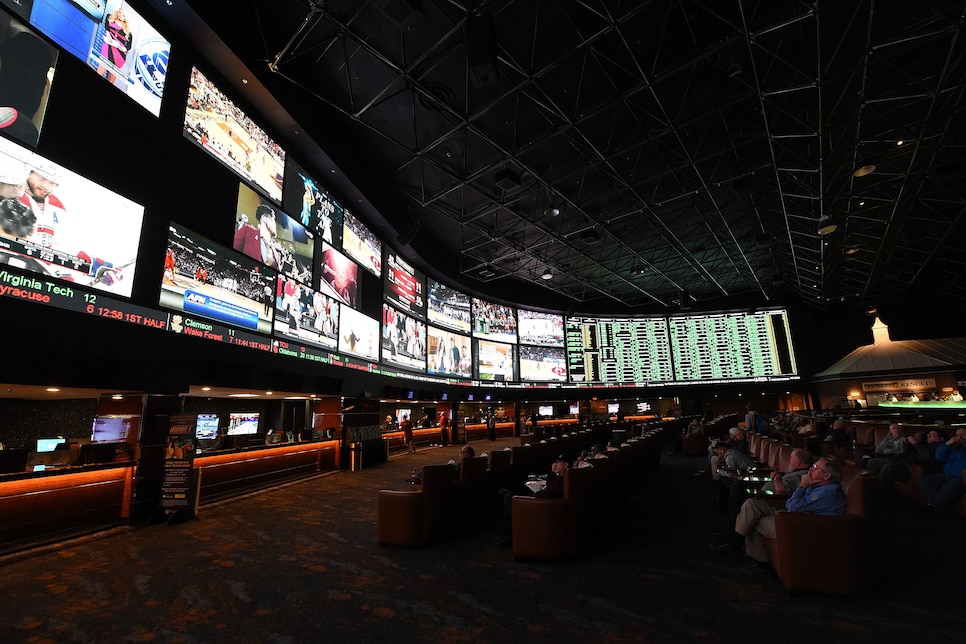 Ethan Miller/Getty Images
My work brought me to Las Vegas recently, and like any self-respecting degenerate, the first thing I did when I got off the plane was run straight to a sportsbook. The Masters is on the horizon, after all. Am I really supposed to not bet on golf in the one place where I'm actually allowed to?
In any case, I made my Masters bets (Justin Rose, Rory McIlroy and Paul Casey, in case you were wondering), but along the way I was reminded about all the various quirks that accompany betting in a sportsbook that nobody tells you about. I learned the hard way, but you don't have to. Here are nine things to remember about how to bet on golf in Las Vegas for the next time you head to Sin City:
1. Not all the sportsbooks are equal
Maybe that goes unsaid, but not all casinos have sportsbooks, and not all sportsbooks are equal. Most of the bigger casinos have sportsbooks, but odds, types of bets and the atmosphere within the sportsbooks often differs between locations. Some sportsbooks are made for betting, pure and simple. Others offer comfy chairs to sit down and watch sports. Think about what you want and choose accordingly.
Don't try to use a debit or credit card because it won't work and you'll look stupid.
3. Never say the golfer's name
You may be really excited about golfer X winning the Masters, but if you say that to the ticket writer, they won't know what you're talking about. To make life easier for the ticket writers, each golfer is assigned a specific bet number for each tournameent, which you can find on the sheets that sportsbooks distribute. Justin Rose's bet number, for instance, was 9509, so rather than saying "$20 on Justin Rose to win the Masters," just say, "$20 on 9509."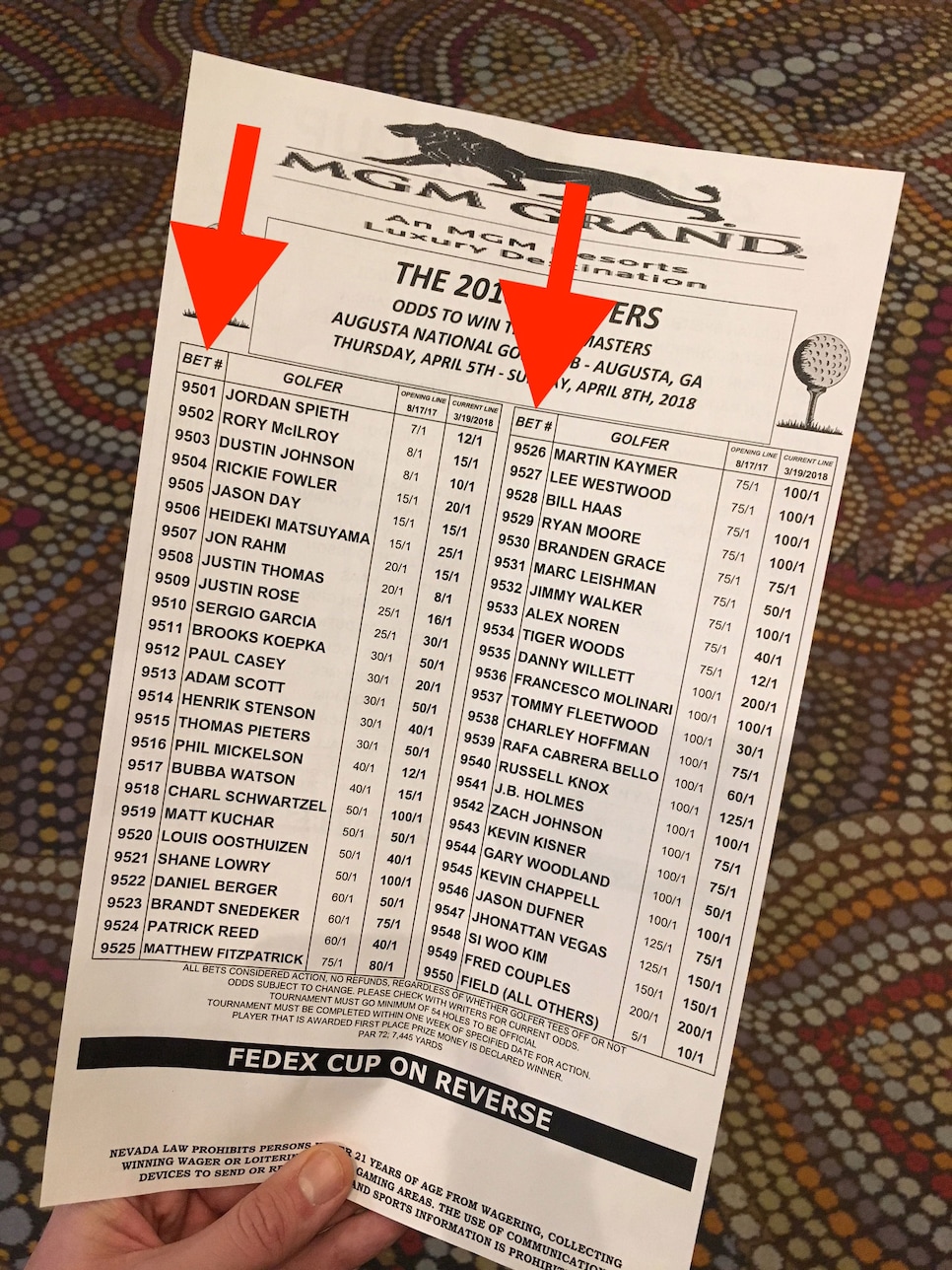 4. The sheets they distribute often don't have the most up-to-date odds
Speaking of the sheets that sportsbooks distribute, it's important to remember that these sheets don't always have the most up-to-date odds, which brings us to my next tip …
You may look at a sheet, see a nice pick at a juicy price, put your money down, only to be handed a ticket with your nice pick sporting a less-than-juicy price. It goes with the territory: Odds and lines shift around all the time in Las Vegas, but make sure you're not caught by surprise. Before you put your money down, always stop first to clarify the odds—because they won't do it for you.
6. They won't give you up-to-date full-field odds on demand, either
An annoying thing I found out this time around, but if you ask them for an updated sheet of full-field odds, you'll probably be met with a very polite "no." What you can do is ask for up-to-date odds on as many specific players as you want.
7. They have prop bets, you just have to ask specifically for them
Not all the sportsbooks have prop or top-five bets for golf, but some do. Don't be afraid to ask the ticket writers if that's what you're looking for. There's no such thing as a stupid question (except if you can use a credit card).
8. The refund policy is brutal
Before you lay down your money, it's worth highlighting that you're basically signing a marriage contract with your bet. Many places return your money if the golfer doesn't tee off, but not in Vegas: No refunds "regardless of whether the golfer tees off or not."
Congratulations! You won your bet. Now you have 120 days to cash your winning ticket, otherwise you didn't actually win your bet. Something to keep in mind when putting down your money.