Instruction
The one shot Tiger Woods always practices but you never do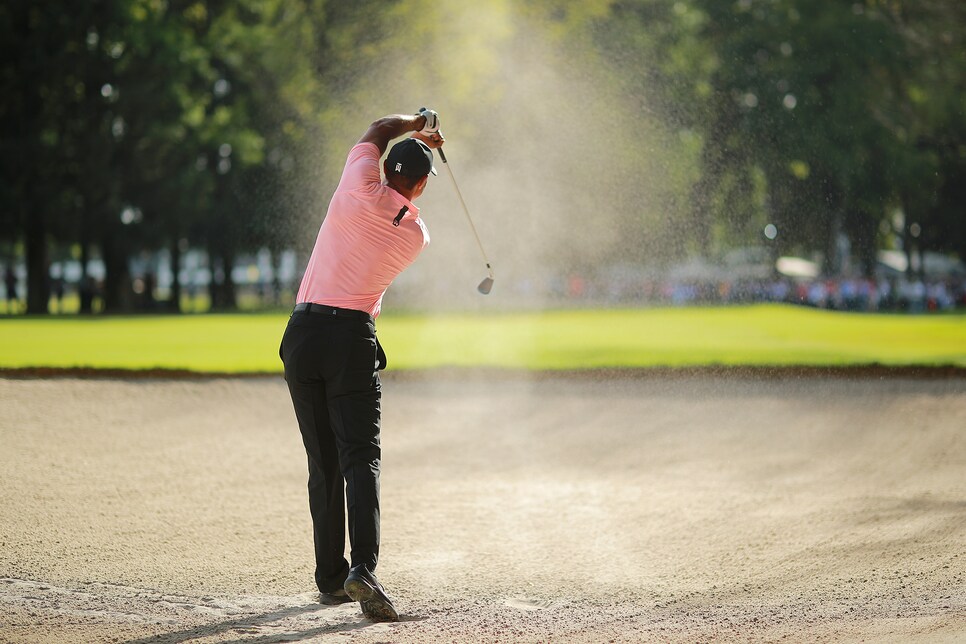 Most amateurs struggle with fairway-bunker shots, and one of the big reasons is, they don't get to practice them. The vast majority of practice ranges don't include a fairway-bunker area, so for most golfers, there just isn't a way to put in the work needed to improve at one of golf's most difficult shots.
Tour pros confront this same issue, at least to some extent. Although virtually all of them do have access to a fairway bunker to practice from, they compete on different courses each week, and each course's fairway bunkers are different—the sand type, the sand density, the bunker shapes, the steepness of the lips. These are all factors that impact how a player will approach a shot from a fairway bunker.
"You typically don't ever have a setup like that," McNamara says. "So what Tiger will tend to do, when he's in those practice rounds before an event, if he hits one in there, he'll definitely play it. There are other guys who maybe won't. For Tiger, that is the opportunity to try to practice and test the sand, to see how it's working."
So take a tip from Tiger, and be creative about finding ways to practice in the sand. Don't give up the chance to hit one during casual rounds. Don't just pull your ball out of the sand, and even play an extra shot or two if the situation allows. Trial and error is a great way to get better in the sand.
For more detail into Woods' approach to fairway-bunker shots, check out the full episode.