The Loop
How the times changed for Bob Dylan -- and he became a golfer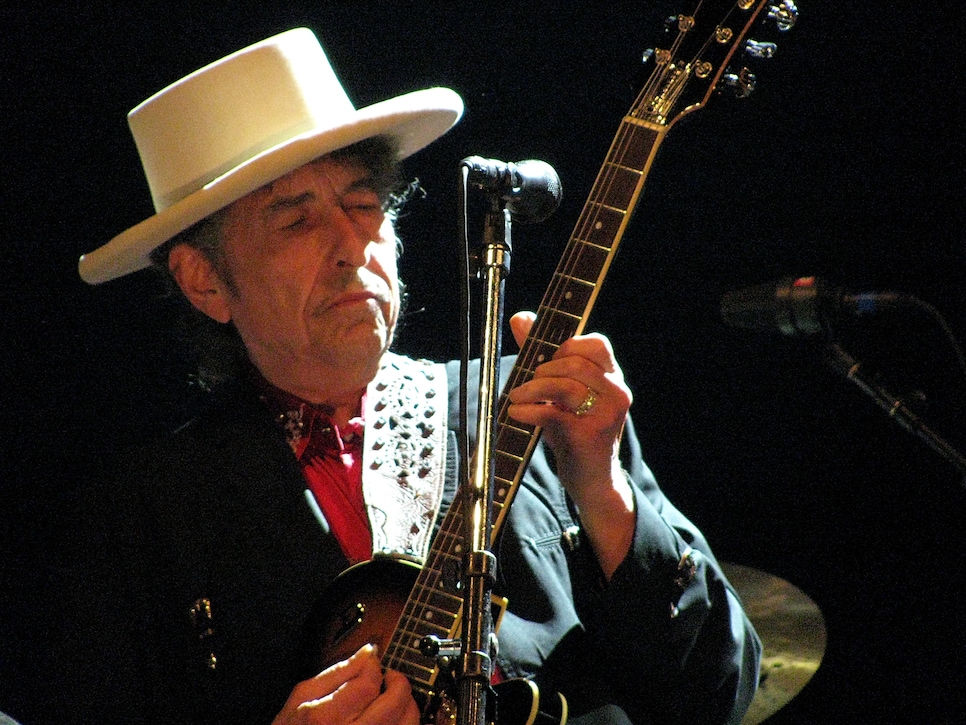 If you Google "Bob Dylan golf," one of the first articles you'll find is Golf Digest's 2008 feature on the top musician golfers. Click on it and you'll read a story about the 1985 recording of "We Are The World," which brought together a bunch of the biggest musical acts of the time. At one point during the gathering, Dylan said to avid golfer Huey Lewis, "Are you guys talking about golf? Outrageous."
But it appears the times they were a changing for Dylan as well. According to an article posted on BobDylan.com, his activities included, "even playing golf, a most unDylanesque hobby introduced to him by country star Willie Nelson." Way to go, Willie.
In fact, Dylan made Golf Digest's inaugural list of Top 100 in Music as a 17 handicap. Although, his name had an asterisk by it with the following caption: "If you've seen him play lately, call us."
It seems there is no photographic evidence of Dylan, 75, playing golf. But wait, that same Google search produces a video! "Bob Dylan and the golf ball." Let's have a look:
Never mind. That's just the name of someone's cute dog.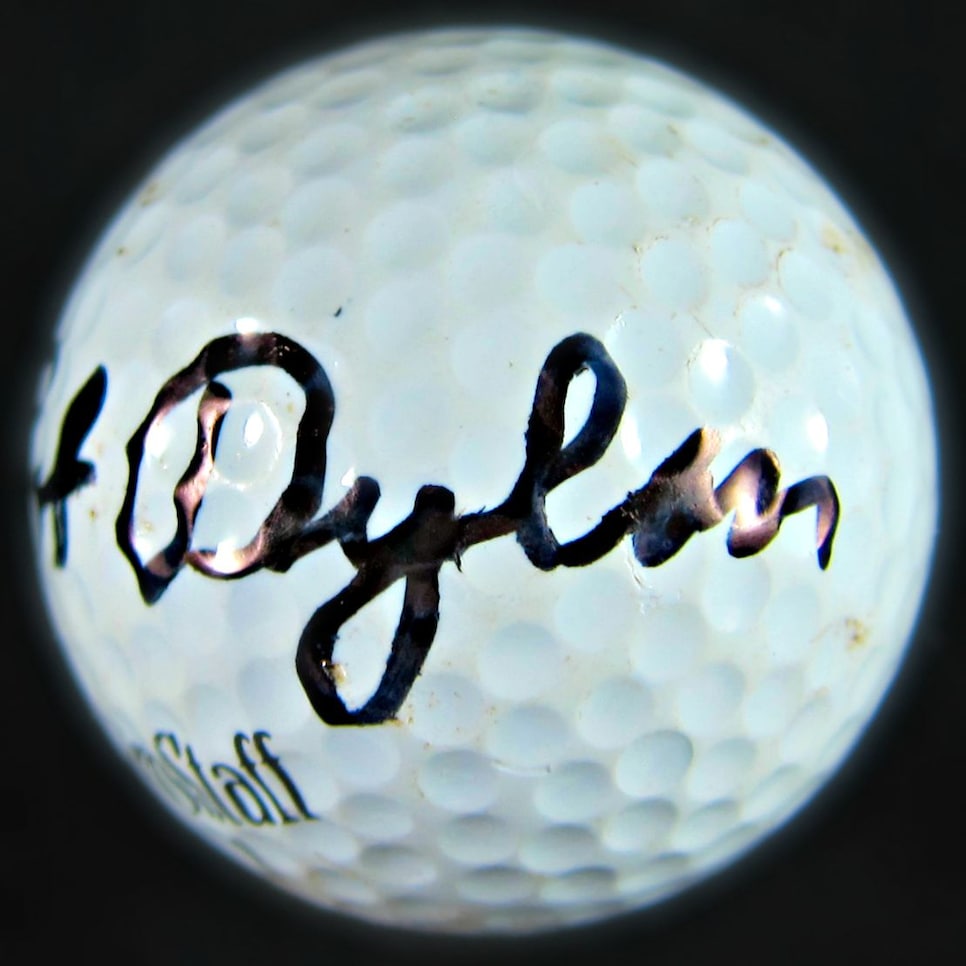 Dylan also owns a house in the Scottish highlands near a nine-hole course, and one of the two honorary degrees he's accepted came from the University of St. Andrews. So. . . there's that. And songs like, "Blowin' in the Wind," and "Simple Twist of Fate," just scream golf, don't they?
So congrats on the award, Bob. And here's to many more years of playing golf*.
(*But seriously, if you've seen him play lately, call us.)