The Loop
How the NFL's schedule could affect Rory McIlroy's golf schedule
PARAMUS, N.J. -- We know Rory McIlroy is an avid Manchester United fan -- you may remember him being booed for mentioning that fact during his British Open victory speech in Liverpool. But apparently, the World No. 1 is a big fan of American football as well.
When discussing his upcoming schedule, McIlroy said he's "90 percent" to play in the BMW Championship, the third leg of the FedEx Cup Playoffs that's being held this year at Cherry Hills CC. Part of his motivation for being in Denver? The Broncos.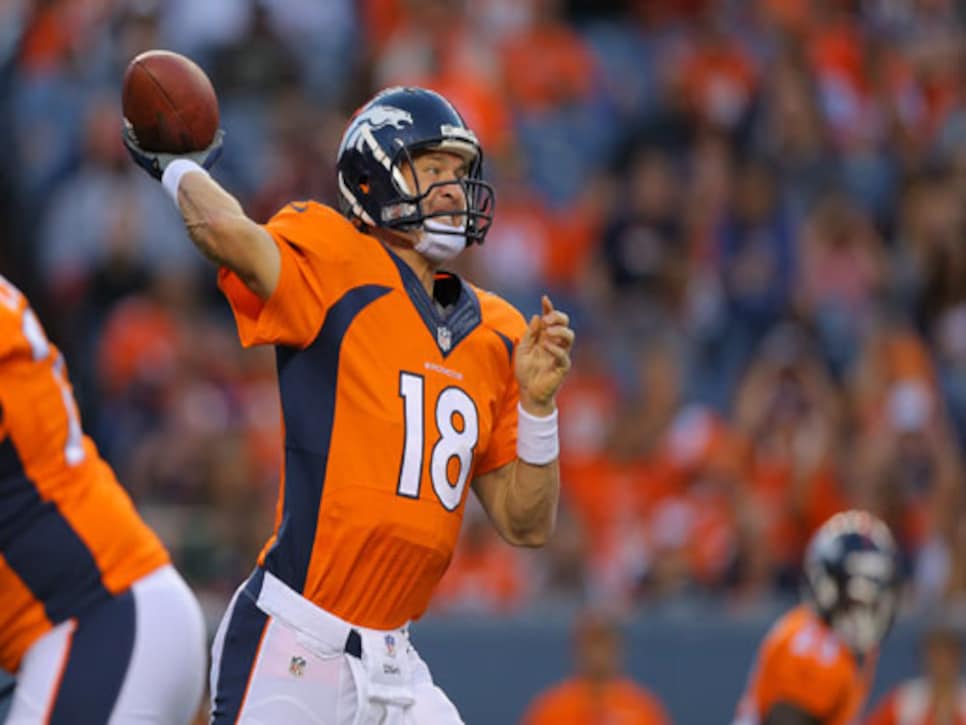 Rory McIlroy hopes to see Peyton Manning in action -- and play some golf.
"One of the reasons why I want to go to Denver, as well, is the Broncos play the Colts on Sunday night," a smiling McIlroy said after seeing his three-tournament winning streak come to an end at the Barclays. "So I want to go to that first game of the season."
Players potentially taking a week off during the FedEx Cup Playoffs has become a big topic of conversation this year with no time off in between any of the four events. Golf's postseason also happened to come on the heels of a busy month that included the British Open, a World Golf Championship and the PGA Championship.
Of course, McIlroy, who won all three of those big events, isn't complaining. He also said he prefers having an open date in the schedule after next month's Tour Championship and before the Ryder Cup.
But back to the BMW Championship, it appears we'll see McIlroy there and then at Mile High Stadium. Just a word of advice, Rory. If you get interviewed during the game, don't say you're a Raiders fan.