The Loop
How the loss of Augusta National's Eisenhower Tree could be a good thing
When reality had sunk in that the Eisenhower Tree was no longer, we architecture wonks got excited. No, not at the site of a majestic specimen getting taken down by a silly ice storm. That's sad.
Instead, we ever-so-briefly dreamed of the possibility that Augusta National's 17th hole might be re-examined.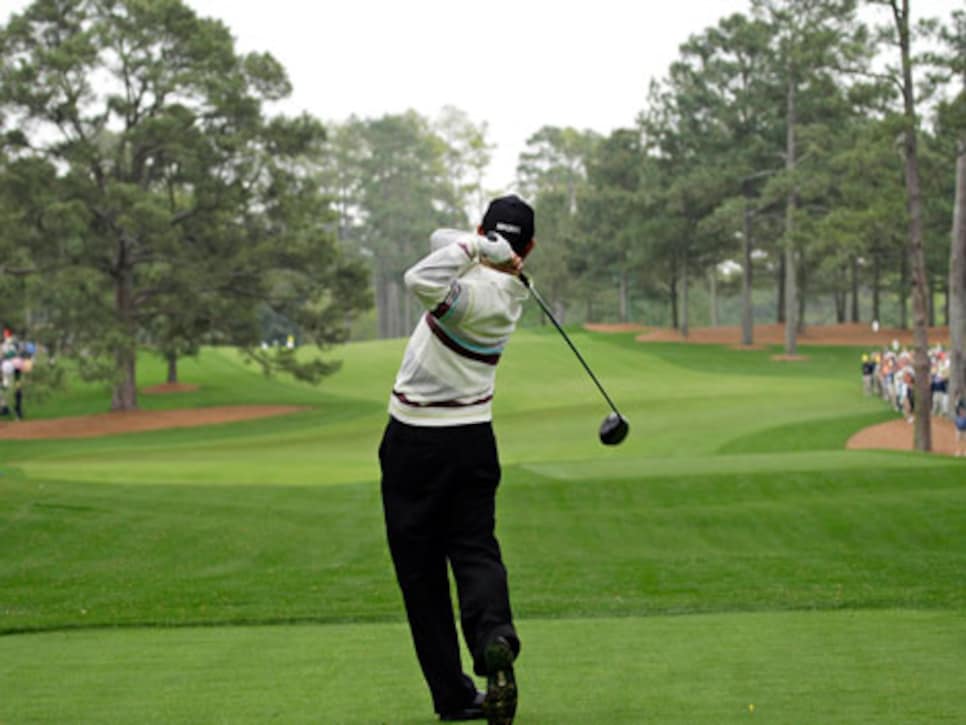 Let's face it, this 440-yard uphill hole hasn't been quite the same since Tom Fazio littered both sides of the landing area with pine trees that would have stifled recovery shots of Nicklaus and Norman. Once a great birdie opportunity that still produced terribly inconvenient bogeys too, Augusta National's penultimate hole has become laborious. Then what better time to reassess everything about its architecture than now, so close to the Masters when they surely could not replace such a massive, iconic tree so close to the tournament?
What could I have been thinking?
This is Augusta National.
As I type, a majestic replacement is probably already dangling from a Sikorsky, with ex-Navy Seals leading Operation General (Ike's Secret Service name). Crews are guiding a loblolly grown for this day into a hole, where all of Ike's roots have already been taken out, placed in plastic bags for safe keeping, and fresh soil imported to ensure clean living for the replacement, which will spend the next century swatting down unsuspecting drives.
As for all of those dreams of an Old Course-replacement fairway bunker, removal of the recently planted pines or digging up MacKenzie's plans to see what else could be done to the 17th hole? Save 'em. You can bet the folks at Augusta National already have this one covered.