The Loop
How tennis legend Ivan Lendl helped a PGA Tour rookie realize his dream
Stories of interest you might have missed…
Daniel Berger, 21-year-old PGA Tour rookie (shown here), is the son of a tennis pro and coach and got an assist from former tennis star Ivan Lendl in fulfilling his dream of playing tour golf. "A big part of that plan was getting a job on the driving range at The Dye Preserve golf club in Jupiter [Fla.] when he was 13," Steve Waters of the Sun-Sentinel writes in this profile of Berger. "He said his father called one of his old tennis buddies, Ivan Lendl.' Lendl called Matt Doyle, who is now the director of golf at the club, and Doyle gave Berger the chance to pick up balls at the range and practice."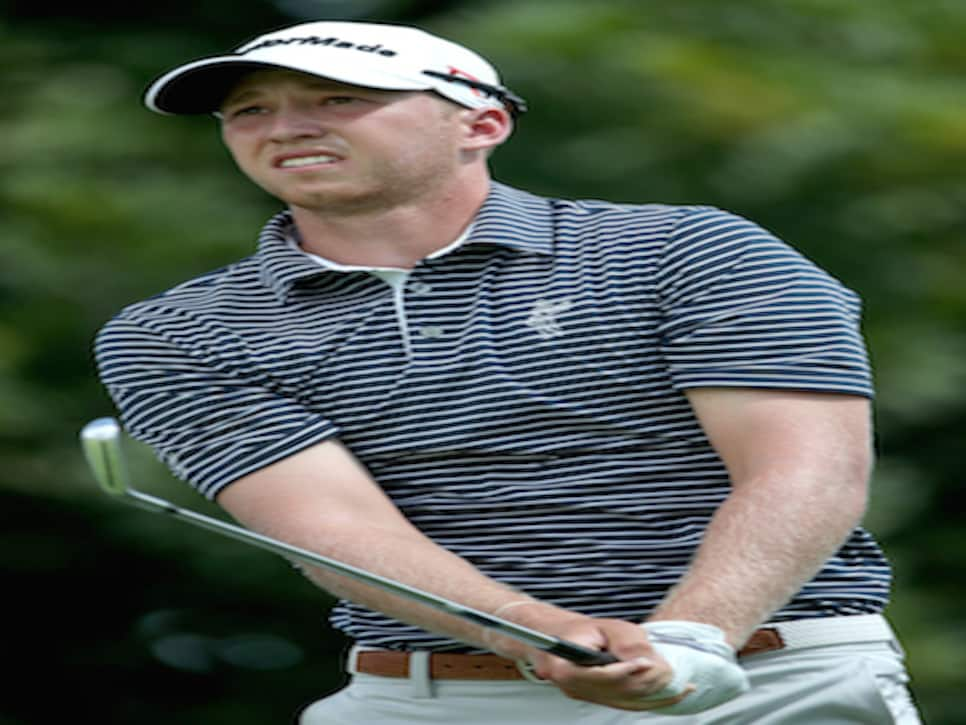 The game has been looking to China for explosive growth, but has it been looking in the wrong place? Maybe so, Steve Elling of the National writes. "All these years later, perhaps the expansionists mis-clubbed and missed the better target. The Asian country showing the most impressive golf growth spurt, at least professionally, has been India…The expanding Indian economy has produced something that China cannot match, at least at this point: a pipeline of golfers who have made an impact on regional tours and beyond."
How is Davis Love III's second chance at a Ryder Cup captaincy playing in Europe? Ewan Murray of the Guardian, for one, salutes the choice. "Love is a major champion, a winner 19 more times on the PGA Tour and a golfer who competed six times in the Ryder Cup. He is not going to offend anybody but neither is he some sort of soft option. Dismissing him as not a smart one, either, seems grossly unfair. The Ryder cup itself, let alone the USA, may benefit if Love proves a few people wrong."
The Sacramento Bee asked six local golf authorities to assess the state of the game and the responses are worth considering. For instance, Tom Morton, the director of player development at the popular Haggin Oaks facility, said, "Municipal public golf does need to be all things to all people…Take FootGolf. There are some people who despise it because it's not a traditionalist thing, but we're doing thousands of rounds of FootGolf that is bringing people to the golf course who never would have before. We're starting to hear stories and see folks that never touched a club before that started with FootGolf that are now starting to play golf."
Then there's Milwaukee, one of many places in the midwest and northeast stuck in an endless winter. How are golfers coping? By playing virtual golf inside on simulators at a variety of places around town, Gary D'Amato of the Journal-Sentinel reports. "Todd Johnson and Bob Warren…joined an eight-week league at Fore! Milwaukee and were warming up for the first round last week. They were playing Torrey Pines. "It's a good alternative in the winter," Warren said. "It gives you a chance to get together with the guys."