The Loop
How She Hit That: Michelle Wie's short game magic at the U.S. Open
The Michelle Wie major championship watch took about a decade longer than expected, mostly because of indifferent putting and short game. But Wie found answers for both at Pinehurst, playing four mostly steady rounds and punctuating her two-shot win over hard-charging Stacy Lewis with a crucial 25-foot birdie on the 71st hole. She played the entire week without a three-putt.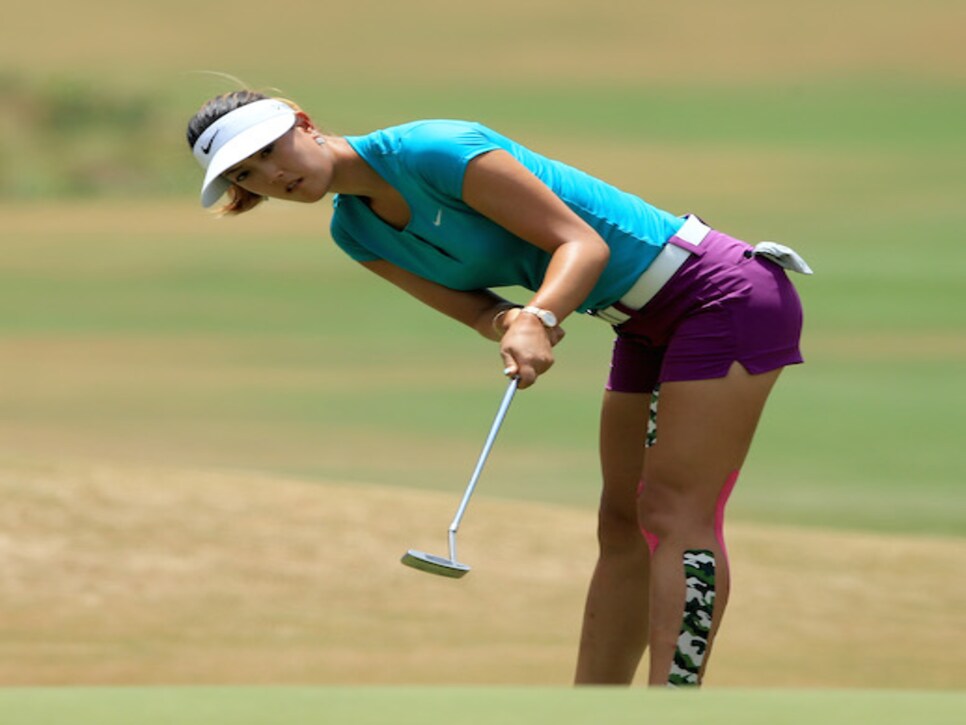 "Her putting stance doesn't look conventional, with the full bend at the waist, but it reduces tension in her hands and arms," says ESPN swing coach Jerome Andrews. "She has a much freer stroke with better flow and pace."
A technically sound setup and stroke are admirable goals to shoot for for any player, but being comfortable and rolling the ball on the line you see is more important. "I wouldn't tell somebody to copy Michelle's stroke as much as I'd say copy her willingness to experiment with different things to find something that feels good. Players have had success with a ton of different styles, and the only criteria to worry about is if it works for you."
Wie also took advantage of the proximity to the men's Open the week before, appropriating yardage books from Keegan Bradley and Rickie Fowler to get extra information on all of Pinehurst's various contours.
"She's been around so long that sometimes you forget she's 24," says Andrews, the director of instruction at Spring Creek Golf Club outside Charlottesville, Va. "She prepared like a veteran, and had a great game plan. When you feel prepared, it lets you play with a lot more confidence."