Equipment
How Ping's Marty Jertson balances playing in majors (including his third PGA Championship) and his work and design responsibilities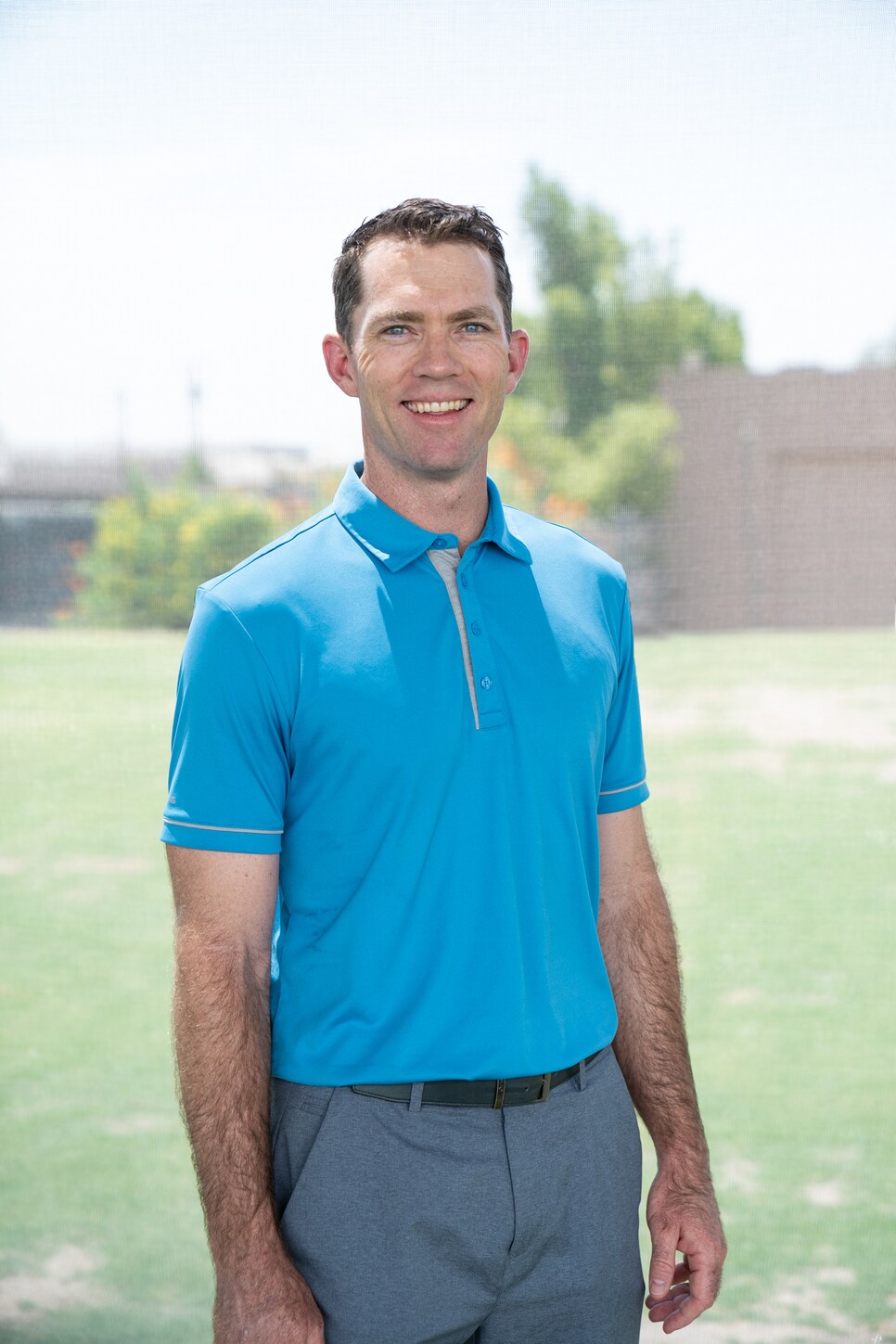 Marty Jertson is a little bit like the Batman of the golf industry. By day, he's the director of product development for Ping. A pretty heady job with a fair amount of responsibility. Jertson, however, also is a Class A PGA professional. And not only has he played in four Shriners Hospitals for Children Opens on the PGA Tour, but the 37-year-old has qualified to play in the PGA Championship for a third time—and the first since 2012—as he'll tee it up at the PGA Championship in a few weeks at Bellerive Country Club. How does he do it? Jertson discusses his split professions, how he works on his game while holding down a day job and why he's "excited to get a little redemption on the big stage" in this Q&A with Golf Digest's E. Michael Johnson.
Congratulations on making the PGA. What have you worked on in your game to get better?
"I remember vividly talking to you after 2011, and you asked me what I was going to work on for next time. I said my driving and mechanics. It was kind of a boring answer, but it was so true. You have to drive the ball so well in these events. Now I'm able to experience what the big data is validating for us about driving the ball in those tournaments and I've applied it to my mechanics, my swing, my equipment, the golf ball I use, all of it. That is the main thing. I feel like I'm totally different player now off the tee and I'm excited to have another shot at it."
How exactly are you a PGA professional?
"To play in the PGA Professional Championship you have to be a Class A PGA professional, but they have 23 different designations of a Class A. I'm A-19, which is golf equipment manufacturer. I went through the program from 2007-2010 as an apprentice and got my Class A and tested out through Level 3 in 2010.
"To keep that designation, there are some requirements such as continuous education points, which you accrue over a three-year period. There are biomechanic seminars, clubfitting seminars, technical and teaching seminars. You can tour the Ping plant if you want—a lot of the local pros do that. There are a myriad of ways. Helping out with junior golf as a rules official or starter can also gain points. There's some work involved."
How do you keep your game this sharp while holding down a day job that requires quite a bit of attention?
"I think the answer is that the great things in life come from compound interest. I don't mean financially, but rather experiences—your own wisdom and knowledge and skill. They all come from small investments over a long period of time, and I think that's what's helped me out. Having that mental framework. Say I haven't played in two weeks and I have a tournament coming up. Instead of saying I'm going to be rusty, I have the mind-set that I've worked on my golf game for the last 30 years so lets rely on that instead. That mind-set of compound interest.
"It's also the daily and weekly small habits. I have a small putting green and hitting bay in my house and even if I just make time to hit balls for five minutes or hit 10 or 20 putts, those small investments help me keep my feel. And obviously being at work and being around the range I get a chance to hit some balls a few times a week. Part of it is that I give myself permission to still try to keep my skills up using those small investments over time."
You played a fantastic round to get in the PGA—finishing with three birdies for a 68. And you've shot 68 in a PGA Tour event. Do you draw from that? That you know you're capable of it on that stage?
"No doubt. I made four straight birdies at one point in 2015 at Vegas. That gives me a lot of confidence to know I can make birdies out there. The following year I shot one under and had a very bad putting round, but if you look at my stats you'll see I hit all 18 greens in regulation. To know that I could drive it that well and hit my irons that well out there gave me a boost that my ballstriking now is a lot better than it was five or six years ago. I've been driving it amazingly well with my G400 Max driver. It's a lot of fun to swing hard and have the stability in the head. Again, you have to drive it well out there."
What's the long-term goal in regards to playing golf?
"I'm content with what I'm doing now. Five, six years ago, pre-kids and such, was there a 5 percent, or even a 1-percent chance in my mind about playing? Sure. I got exempt to the second stage of tour school when it used to get you all the way to the PGA Tour if you did well, so would I have taken a sabbatical and played the tour if that happened? Yeah. But now all of my drive is solely to qualify and play in these big tournaments. I've played in the Shriners and will continue to try and qualify for that. The Phoenix Open I haven't made yet, but that's one of my long-term goals having grown up here. And more PGAs. With this top-10 I had in the PGA Professional Championship I'm also exempt into the final qualifying for the British Open in 2019, so I will definitely go over and give that a shot. But mostly, it's about spending time out on the course observing, researching, and trying to really understand all of the nuanced parts of the game in that much more detail."
To shop the latest Ping clubs, click here.