The Loop
How Paul Azinger helped a former PGA Tour winner get back to Q School after nearly quitting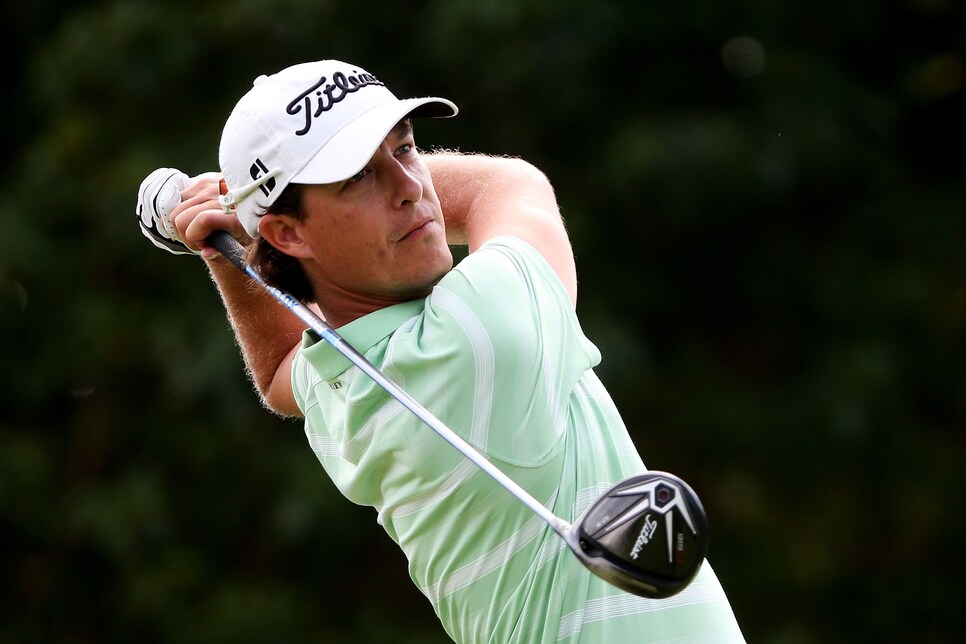 The final stage of Q School is underway, and although PGA Tour cards are no longer the top prize, there is still a lot at stake. At the end of the four-day event at Orange County National, the top 45 players and ties from a 150-man field will earn playing status on the Web.com Tour for next season. And as you can imagine, it's an interesting mix of players teeing it up for the coveted job.
One of those players is Parker McLachlin, and according to him, it almost didn't happen. No, he didn't eke through one of the early stages, but rather, he almost quit playing golf altogether several years ago. The details of McLachlin's story, including how he loosely interviewed for a TV gig at the Golf Channel when his game had crumbled, appear in a PGATour.com profile on Wednesday.
You may remember McLachlin won the 2008 Barracuda Championship by seven shots. At 29, the Hawaiian native was viewed as a rising star on tour. Until he quickly stopped rising. In 2009, McLachlin missed more cuts than he made and only earned $275,033. And in 2010, things got worse with 14 missed cuts in 20 starts and just $53,291 in earnings. Suddenly, he'd lost his tour card.
Things didn't start to turn around for McLachlin until a lunch with Paul Azinger in 2013.
"Half the time (at that lunch) I'm like holding back tears because I'm like, 'I think I'm going to quit. I don't know where the golf ball's going. I'm not having fun. This is like a nightmare for me,'" McLachlin told PGATour.com. "He's like, 'Come back to Tampa, come hang out with me for a week, stay at my house. I think I can get you out of it.'"
McLachlin took Azinger up on his offer less than two months later.
"That got me back on track," he said. "It was a pretty quick change, and then it was getting over all the scar tissue I had built up; all the mental mess ups that I had over the last three or four years of standing on a tee and seeing the ball go 100 yards right.
"He understands who I am as a golfer, how I learn, and he's just reminded me how to get back to being that guy."
How McLachlin learns, apparently, wasn't a good fit with then coach Sean Foley, who focuses on the technical side of the swing.
"(Azinger's) like, 'I've never heard anyone talk like that. Let's get back to being visual and hitting shots through clouds, and having that picture dictate your golf swing rather than trying to put your golf swing in a certain place,'" McLachlin said.
Now 37, McLachlin feels he's playing better than ever. It's been a long road back, but now, in just four days, he can take a giant step toward re-achieving his goal of being a tour winner.