News
How novice golfer Jesse Haddock became a giant in college golf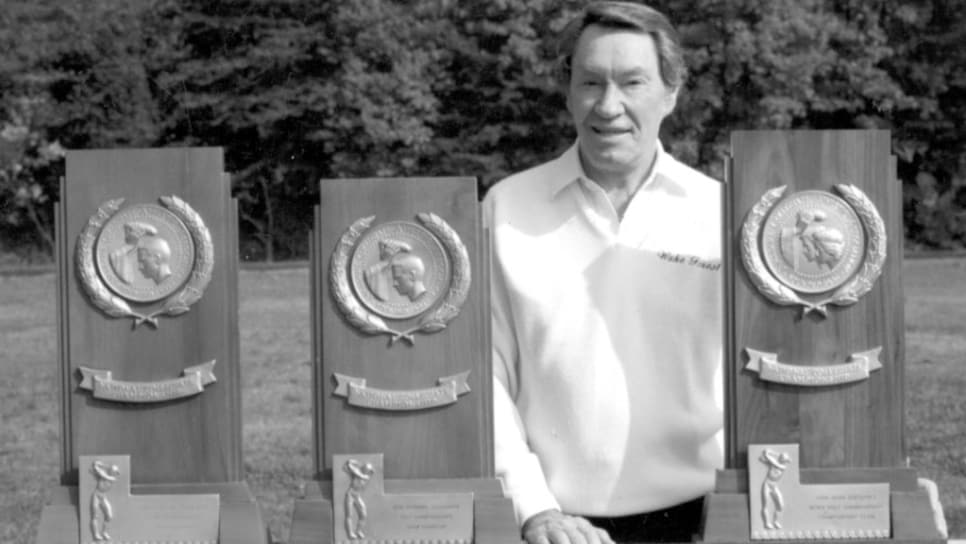 It's interesting to note that Jesse Haddock didn't take up the game of golf until 1959—seven years after the North Carolina native graduated from Wake Forest with a degree in business, four years after first pitching in as an assistant coach for the school's men's golf team and one year before being asked to serve as its head coach. His predecessor, Bones McKinney, also coached the basketball team in Winston-Salem, N.C., and he was struggling to find time to do both, so school officials promoted the golf neophyte.
"He didn't know much about the swing," acknowledged Jay Haas, one of 63 players who earned All-Americans during the 32 seasons Haddock oversaw the Demon Deacons' program. "But he knew what made people tick."
It was that skill that enabled him to get the likes of Haas, Curtis Strange, Lanny Wadkins, Jay Sigel, Scott Hoch, Gary Hallberg, Billy Andrade and Len Mattiace to perform at their best when the stakes were highest. In turn, it allowed the spritely man, who died on Wednesday at age 91, to cast a long shadow over college golf.
Wake's achievements under Haddock were impressive and historic: three NCAA titles (1974, 1975 and 1986), 15 ACC championships and dozens of team wins overall. The 33-stroke victory by the 1975 team during the national championship at Ohio State's Scarlet Course in Columbus, Ohio, shattered the previous record of 19 and caused tournament officials to restructure the way they ran the championship. The following year, teams no longer counted their four lowest scores for all 72 holes but rather the four lowest scores each day, which helped improve the chances of squads that weren't quite so deep.
In 2001, I wrote a story for Golf World about the 1974-'75 Demon Deacons' squad, making the case that it was the best single team in the history of college golf. Nearly two decades later, that designation still applies (despite a spirited challenge from a Cal-Berkeley squad in 2012-'13 that won 12 times that season but failed to claim the NCAA title).
Wake's 1975 squad was led by Haas and Strange, both first-team All-Americans who would go on to highly successful PGA Tour careers. Second-team All-American Bob Byman (the 1972 U.S. Junior champion) and third-team All-American David Thore, played Nos. 3 and 4. Challenging for the fifth spot were Tim Saylor, Bill Argabrite and the-then freshman Hoch, golfers other schools dreamed of having in their No. 1 spots. The Demon Deacons won seven of nine tournaments that season with an average margin of victory of 27 strokes.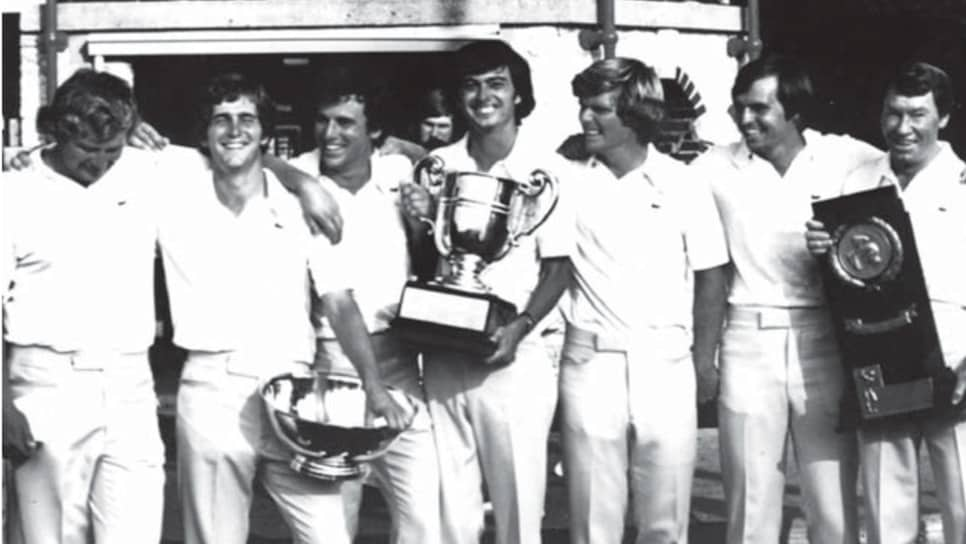 "We had a sense of unity," Thore told me while I reported that story. "Each of us filled a niche on the team, and Jesse made sure we felt valued, even the guys that didn't play. He was a master psychologist."
Haddock retired in 1993, four years before I started covering college golf for Golf World, so I never got to see one of his teams in action. But in talking to his contemporaries, what stood out about Haddock was the organized and disciplined approach he took to running his program. He was a business major, and so Haddock ran the program as a business of sorts. Players were expected be on time at practices and knew they had to put in their work for the good of the group.
And yet, practices weren't so regimented as to become tedious. Haddock empowered his players to get their work done as they saw fit. He knew various personalities needed to be treated in varying ways and allowed them to improve through their own means. What you say to motivate Haas wasn't what would work for Strange.
"He knew I could run hot, and he handled me in a different way than he would with Jay or with Lanny [Wadkins, who played at Wake in the early 1970s]," Strange said years ago. "But he always held us accountable. He gave us what we all needed, when we needed it."
What the college golf world didn't necessarily appreciate at the time was the changing mindset that Haddock helped usher into the sport. Being talented golfers was critical to winning tournaments, but it wasn't the only factor. Allowing the talent to surface was of equal importance … maybe even more.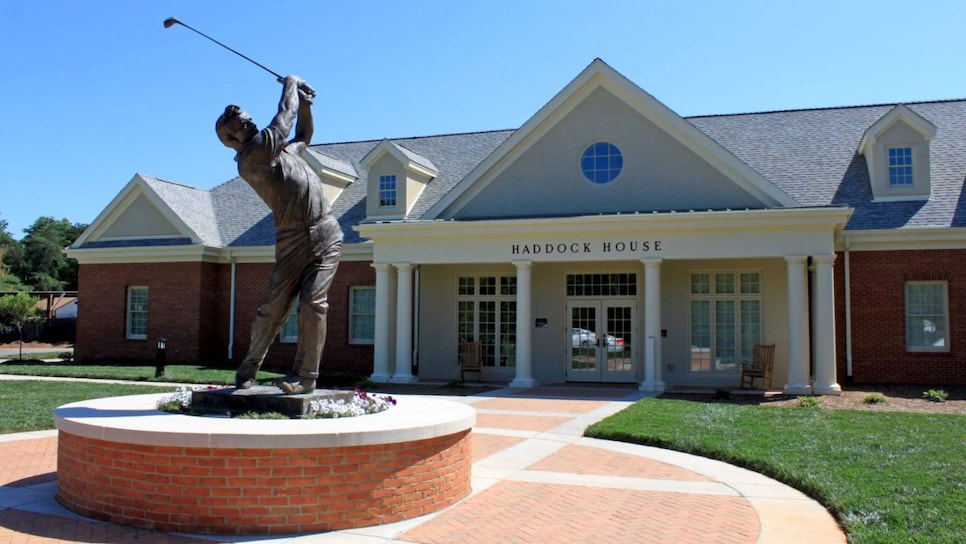 All these seem like basic logic in a world where coaches in all sports talk about—and write best-selling books detailing—"the process" and the behind-the-scenes work to make their players shine. But in the 1970s, these were new concepts that were just being noodled.
"He had great players, don't get me wrong," former N.C. State coach Richard Sykes once said about Haddock. "But he got them to be great when it counted. He shinned a light, and the rest of us tried to follow it."
That's the case still for modern college golf coaches. Most all of them have far surpassed Haddock in terms of their golf acumen. But whether they know it or not, they're all still trying to keep up with him when it comes to getting their players to shine when it matters most.