News
How much prize money each golfer earned at the 2018 Hero World Challenge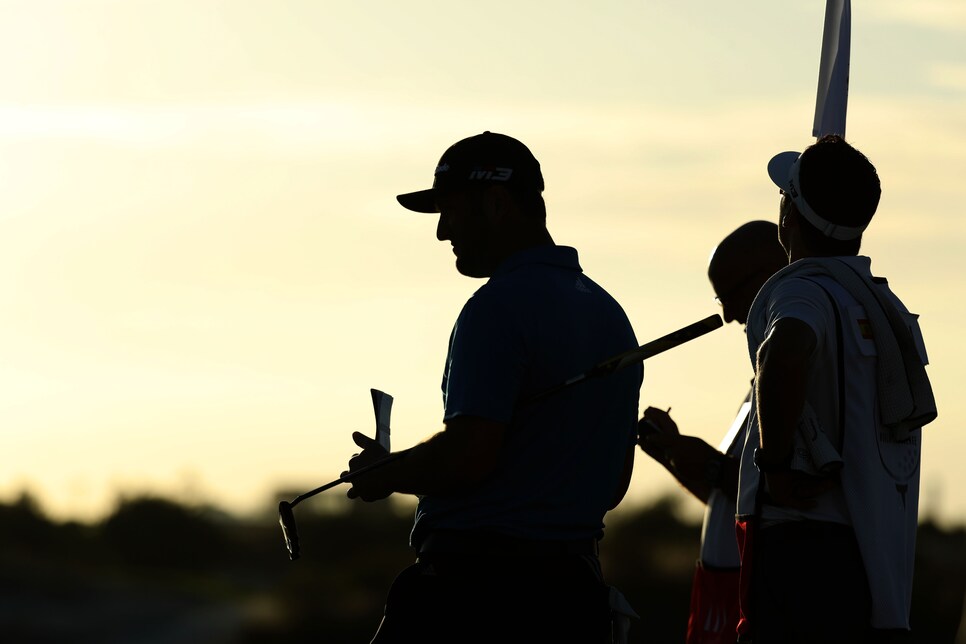 It's not an official PGA Tour event. Still, the money earned at the Hero World Challenge spends nicely … and comes relatively easy in the 18-player, no-cut field. For finishing in last place, Hideki Matsuyama earned a cool $100,000. And he got to spend a week relaxing in the Bahamas at the plush Albany Resort. Nice work if you can get it.
If last place gets you $100,000, then first place has to be a tidy reward. A cool $1 million for Jon Rahm after his four-stroke victory over Tony Finau on Sunday with a closing 65 should help him cover the holiday gifts in the next few week.
"Ball-striking wise [my game] is pretty much where I want it to be," Rahm said. "It was pretty much as perfect as it could be today. … To win [Tiger's] event, his foundation's event … this is really special."
As if for good measure, Rahm wished everybody happy holidays as he was interviewed just off the green after his victory.
How much cash did the rest of the field in the tournament that benefits the Tiger Woods Foundation? Here's the prize money earned for every player who made the cut this week.
Win: Jon Rahm, -20, $1,000,000
2: Tony Finau, -16, $400,000
3: Justin Rose, -15, $250,000
4: Henrik Stenson, -14, $175,000
T-5: Patrick Cantlay, -13, $147,500
T-5: Rickie Fowler, -13, $147,500
7: Dustin Johnson, -12, $140,000
T-8: Alex Noren, -11, $126.666.67
T-8: Xander Schauffele, -11, $126.666.67
T-8: Gary Woodland, -11, $126.666.66
11: Patrick Reed, -10, $115,000
T-12: Bryson DeChambeau, -8, $109,000
T-12: Justin Thomas, -8, $109,000
T-12: Bubba Watson, -8, $109,000
15: Keegan Bradley, -6, $107,000
16: Jason Day, -5, $106,000
17: Tiger Woods, -1, $105,000
18: Hideki Matsuyama, E, $100,000