The Loop
How much could Rory McIlroy's win in Australia mean?
Winning the Australian Open probably wasn't at the top of Rory McIlroy's list of goals for the 2013 golf season, but having a win under his Nike belt this calendar year is certainly better than having no wins. That one victory might also mean more than you think.
The act of just holding a tournament trophy, any trophy, can provide slumping players with a much-needed jolt. In recent history, examples of late-year wins portending big following seasons are plentiful.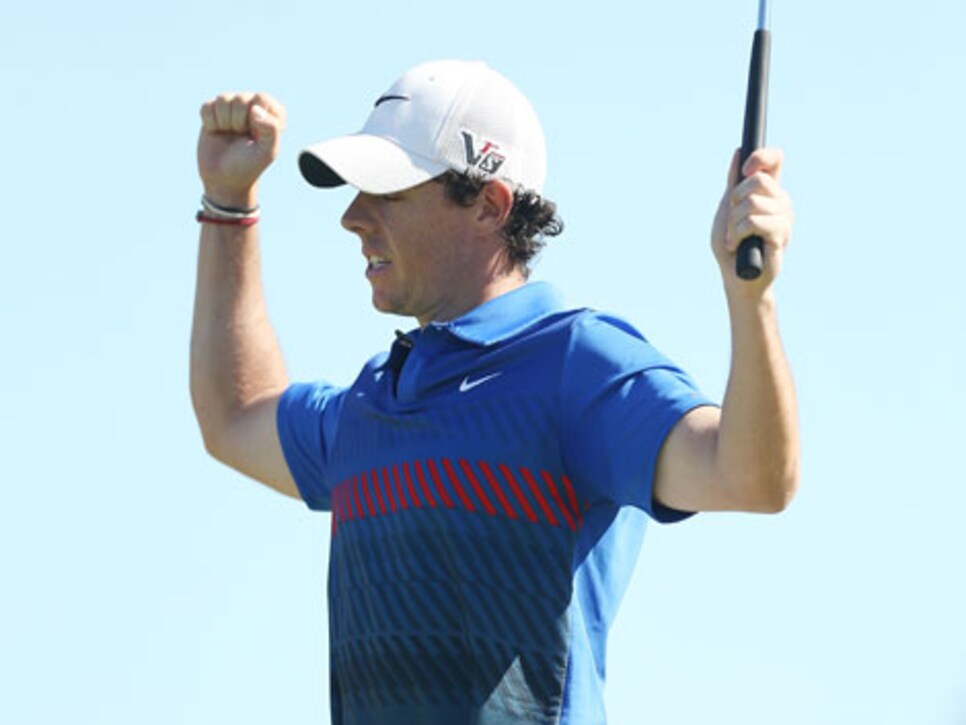 Start with Adam Scott, the man who McIlroy just topped on his home turf. The Australian had arguably the best year of any golfer, but four years ago he was coming off his worst season as a pro when a win at this very event seemed to turn his game around. After missing more cuts than he made on the PGA Tour in 2009, Scott won the Valero Texas Open -- his first tour win in two years -- and made nearly $2.5 million in 2010.
Then there's that player who both McIlroy and Scott are looking up at in the world ranking. Tiger Woods' victory at his annual December event in 2011 doesn't count toward his PGA Tour win total, but it was one of his most important moments on a golf course since returning from his scandal. Woods birdied the final two holes to edge Zach Johnson by a shot. In 2012 he won three times and in 2013, he won five more times, returned to No. 1 in the world and was named PGA Tour Player of the Year for an 11th time.
Woods' event, which is this week and is now known as the Northwestern Mutual Challenge, has benefited others as well. Graeme McDowell famously outlasted Woods with a playoff victory over Woods at Sherwood in 2010 to cap a magical year that included a U.S. Open title. But by the end of 2012, G-Mac was struggling -- until he won Woods' event again. Then in 2013, McDowell won three times around the world.
Related: Tiger Woods' road back to No. 1
Similarly, in 2009, Jim Furyk appeared to be in the twilight of his career, but his win at Sherwood sparked a career year. In 2010, he won three titles, the FedEx Cup and his lone PGA Tour Player of the Year Award.
Perhaps, McIlroy, the tour's top player in 2012, is headed for a similar resurgence after a disappointing 2013 campaign. If so, look no further than his recent win Down Under as a reason for him getting back on top.