The Loop
How many putts does the average golfer make? New data shows you need more time on the practice green...AND the range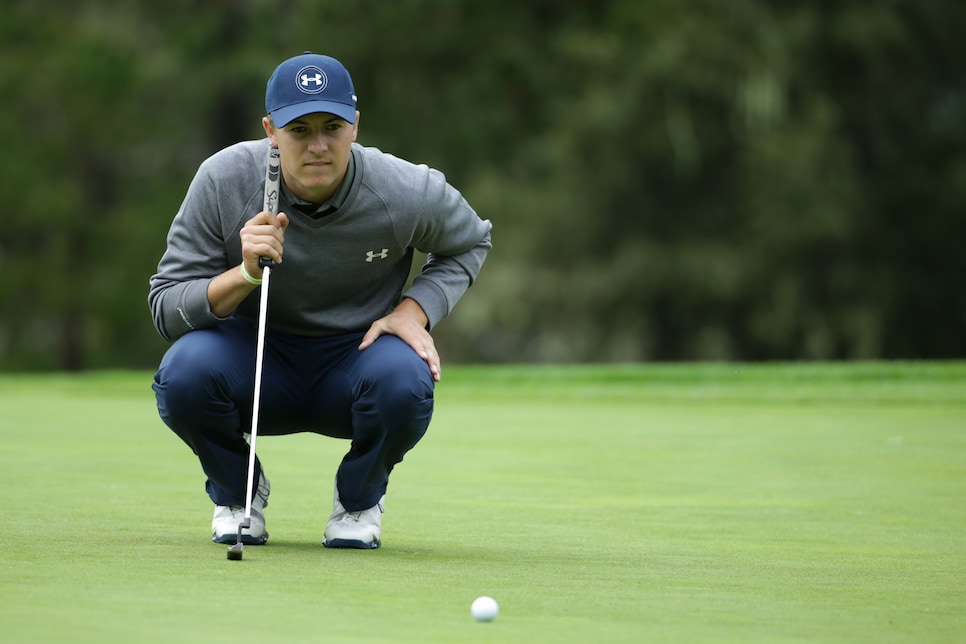 Putting has become somewhat of a hot-button topic between golf's statisticians and old guard. The latter claims the short game is paramount; there's a reason "Drive for show, putt for dough" is such a popular adage. On the other side of the spectrum, analytics -- specifically, strokes gained -- have made the case that using the flat stick isn't as imperative to scoring as approach shots.
Like most debates, it's a nuanced conversation. But that argument has mostly focused on the professional ranks. Does that dialogue change when it comes to amateurs?
We asked our friends at Game Golf for help. Game Golf Live, a wearable real-time shot-tracking system that received Golf Digest's Editors' Choice for Best Game Analyzer, provided putting data from their user base. We broke it down in two questions. The first: How many putts does the average golfer take per round? The answer: 34 strokes. For context, Phil Mickelson leads the tour with 27.21 putts per round; out of the top 200 in the category, Ryan Blaum, Vaughn Taylor and Blayne Barber come in at No. 100 with a 29.1 mark.
However, those numbers need more information. Chiefly, what percentage of a player's score comes from putting? According to Game Golf, we use the putter 41.3 percent of the time (including from the fringe). As for the rest of the short game, from 100 yards and in, that number balloons to 60 percent. In theory, we should be trimming our driving range time with the driver and irons in favor of the short-game area, correct?
Well, not necessarily. While it's true you could use practice on those tricky 10-footers, becoming more accurate with your irons will shorten your follow-up putts, increasing the likelihood of conversion. And those approach shots are a heck of a lot easier coming down the fairway rather than farther back in the rough. (For what it's worth, the average golfer hits the fairway 48.5 percent of the time, with the most likely miss coming to the right at 28.5 percent.)
While this data can be used by both sides to prove their point, keep in mind only one figure holds true merit: your score at the end of the round. How you attempt to improve that number is up to you.