The Loop
How Mackenzie Hughes plans to splurge on his honeymoon now that he's a PGA Tour winner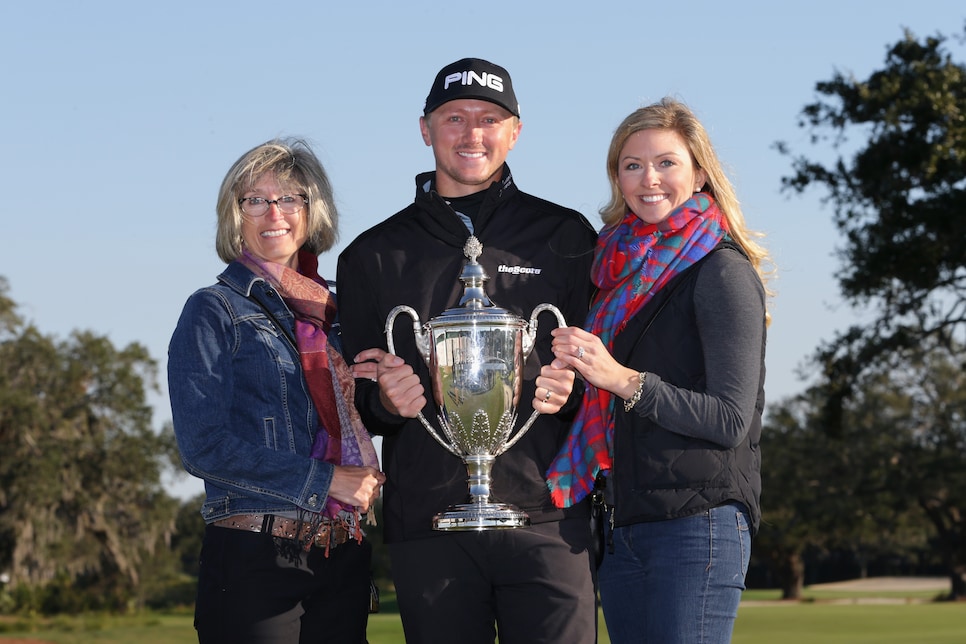 Mackenzie Hughes impressed everyone by becoming the first rookie to pick up a wire-to-wire win on the PGA Tour since 1996. But it might not have been possible if not for a very understanding wife.
Hughes married longtime girlfriend Jenna Shaw on Oct. 22, but the newlyweds held off on their honeymoon until after the fall portion of the tour schedule. Good call. And now that he's pocketed a winner's check of more than $1 million, Mackenzie plans on really splurging when the couple finally takes their trip to Thailand. Happy wife, happy life, right?
OK, so "really splurging" might be a stretch. But this seems to fall in line with Hughes' philosophy on spending.
"We're going to buy a TV, probably a nice TV," he said of what else he'll use the money for, "and we'll enjoy our honeymoon a little more, maybe go for a nice dinner."
Maybe?! Live a little, Mackenzie!
Hughes also happens to be turning 26 on Wednesday. Something tells us there won't be a big birthday bash.