The Loop
How golf made Kirk Cousins the most frugal quarterback in the NFL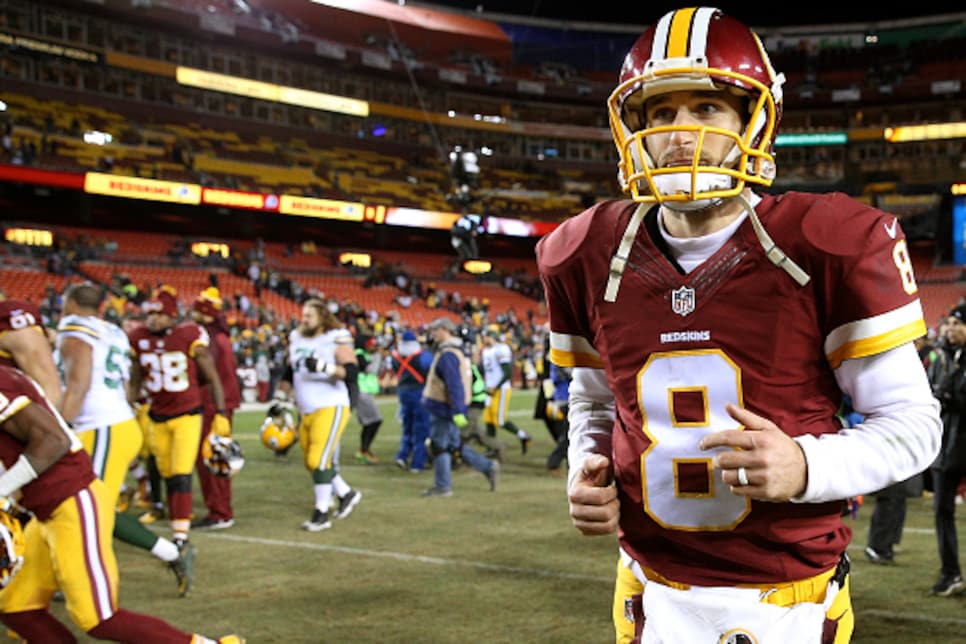 Kirk Cousins was unable to lead his Washington Redskins to a win against the Green Bay Packers in the first round of the NFL Playoffs on Sunday, but the quarterback still had one of the league's most surprisingly good seasons. And now he's a free agent, which means he's about to get PAID.
Based on Cousins' track record, he's going to be smart with his money no matter where he signs. A Wall Street Journal profile on Cousins and several of his teammates details the QB's frugality, mentioning him still driving a van he got from his grandparents, wearing free clothes he got while attending Michigan State University, and even refusing to pay for movers.
The genesis of Cousins' penny-pinching ways? His time working at a driving range for minimum wage as a college student.
"Maybe someday I'll have enough saved and I'll see what I can get, but it's better to buy appreciating assets than depreciating," said Cousins, who isn't known to be an avid golfer. "No yachts, no sports cars."
Cousins just finished a four-year rookie contract that paid him a little more than $2.5 million over four years (fellow QB and teammate Robert Griffin made more than $21 million during the same span). The 27-year-old is expected to make upwards of $15 million per season when he inks his next contract. That's a lot of range balls.