The Loop
It's not exaggerating to say Kevin Kisner risked his entire career to grab his first PGA Tour win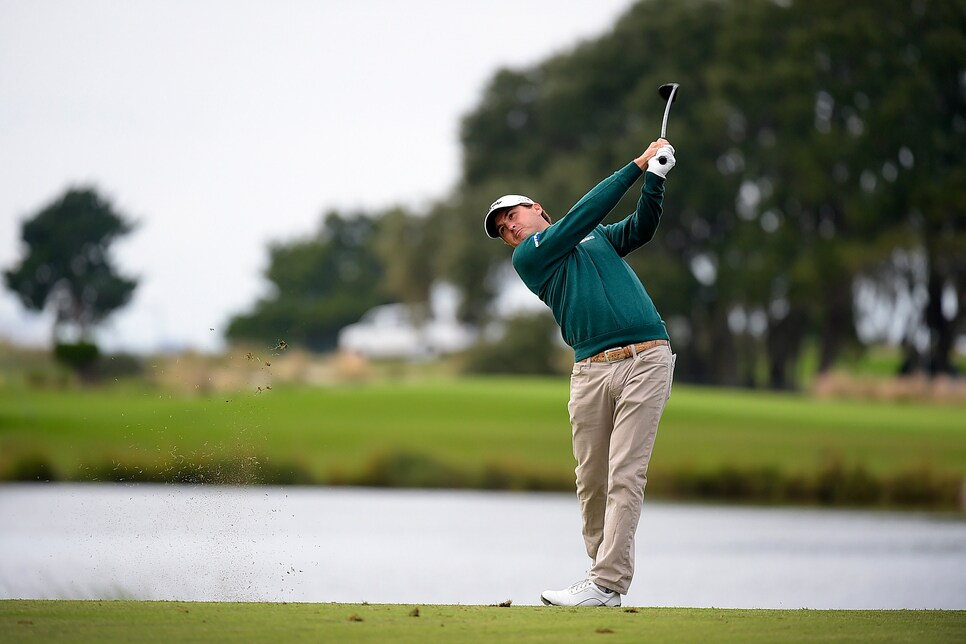 Kevin Kisner doesn't blink much when he talks, keeping his eyes wide open. His droll Southern wit proves he's an astute observer of the outside world. Meanwhile, his golf has been guided by a strong inner vision.
It helped sustain Kisner in his first seven years as a pro. Before the 2014-'15 wraparound season, the Aiken, S.C., native's PGA Tour career consisted of 38 made cuts (his best finish a T-6 at the 2014 Wells Fargo) and 37 he missed. But now, at 31, the former Georgia All-American has arrived. At the RSM Classic, Kisner put together one flawlessly compact swing after another for 72 holes, including back-to-back 64s on the weekend, to win his first PGA Tour event. The Sea Island ball-striking clinic followed four runner-up finishes (including three playoff losses) in his past 19 events that had taken him from 254th in the world as late as April, to 25th.
It's been a hard road. At 5-10, 165 pounds, Kisner was plagued by short and crooked driving (never averaging more than 288 yards and mired in the bottom half of the tour in fairways hit). Though a good putter, his place far down the list of the ball-striking stats had relegated him to journeyman status.
So at 29, Kisner entered the slippery slope of transforming his full-swing technique. Although it was done successfully in the early 1980s by Mark O'Meara under Hank Haney, and soon after by Nick Faldo under David Leadbetter, swing overhauls remain risky, with a good argument that more players get worse than get better. But Kisner's—under instructor John Tillery—would appear to rank with Matt Kuchar's as one of the most successful swing rebuilds in recent history.
For Kisner, the turning point came on a Friday evening in August 2013 after missing the cut in Omaha on the Web.com Tour. Discouraged, he called Tillery, who teaches Kisner's longtime friend, Aiken neighbor and fellow tour pro Scott Brown. Kisner boldly told Tillery, "Just get me to hit it better, because I think I can win out there."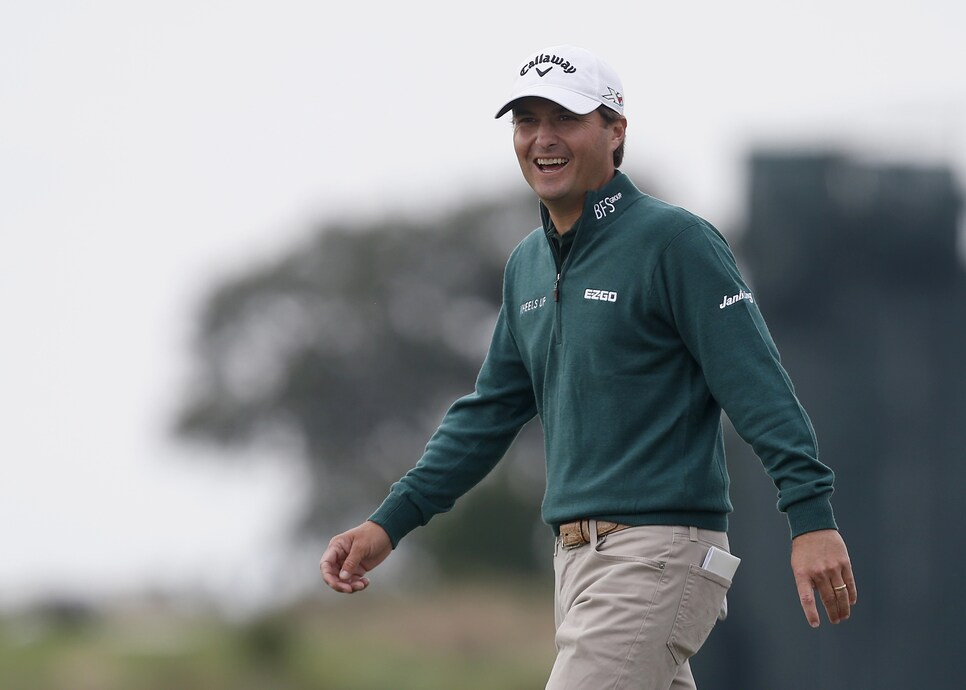 "I loved hearing that," says Tillery, who also works with William McGirt and Roberto Castro. "It told me a lot about his belief in himself. Because from where he was, it was a stretch."
What Tillery saw was a "sloppy" swing that was too narrow going back and lacked enough hip rotation going forward, creating an in-to-out downswing that lacked power and bred inconsistency. "The redneck CliffNotes version is that what Kiz did on his backswing created a stall through impact," says Tillery, director of instruction at Cuscowilla Golf Club in Eatonton, Ga.
With tour players, according to Tillery, the prognosis is always easier than the fix, often prohibitively so.
Swing overhauls remain risky. But Kisner's—under instructor John Tillery—would appear to rank with Matt Kuchar's as one of the most successful swing rebuilds in recent history.
"The learning progression is the hardest thing with these guys," says the 33-year-old instructor, who describes himself as a "flunked mini-tour player" who compulsively chased different swing theories. "They need an awesome self-image to compete, but it's a double-edged sword because it makes them resistant to change. When you talk long-term change, their reaction might be, 'Well, watch this,' like they can just fix it right there. Or if they hit a bad one, they'll say, 'Don't look at that one.' What they don't know is that that one was pretty much exactly like the last 400,000 balls before it, good and bad.
"Real change means building a new motion, which requires a pro to temporarily give up the sense of clubface and path that makes him so good. It's hard to get the point over that we are not hitting a golf shot right now. To most tour players, every shot is a representation of their ability. So even though it's just a range ball, it's not. For them, even a range ball poorly hit is a fail."
However, Tillery found that Kisner is different.
"What Kiz understood is that if you're 200th in the world, and you want to become a top-20 player, sorry, that's going to hurt," the instructor says. "Nobody goes into a gym and asks a bodybuilder for a tip. Once I explained the plan, and he agreed with it, he hasn't looked at other tips, hasn't tinkered, and has stayed the course."
This season, Kisner is fourth on tour in total driving (bolstered by an increase in distance reflected in an aberrational but impressive average of 316 yards), and his swing has been singled out by Gary Player and a growing numbers of television analysts as one of the best in golf.
"Six months in, you had to look hard to see a difference," Tillery says. "But now, after 2½ years, the difference is dramatic. His process was good. If it hadn't have been, he wouldn't have changed."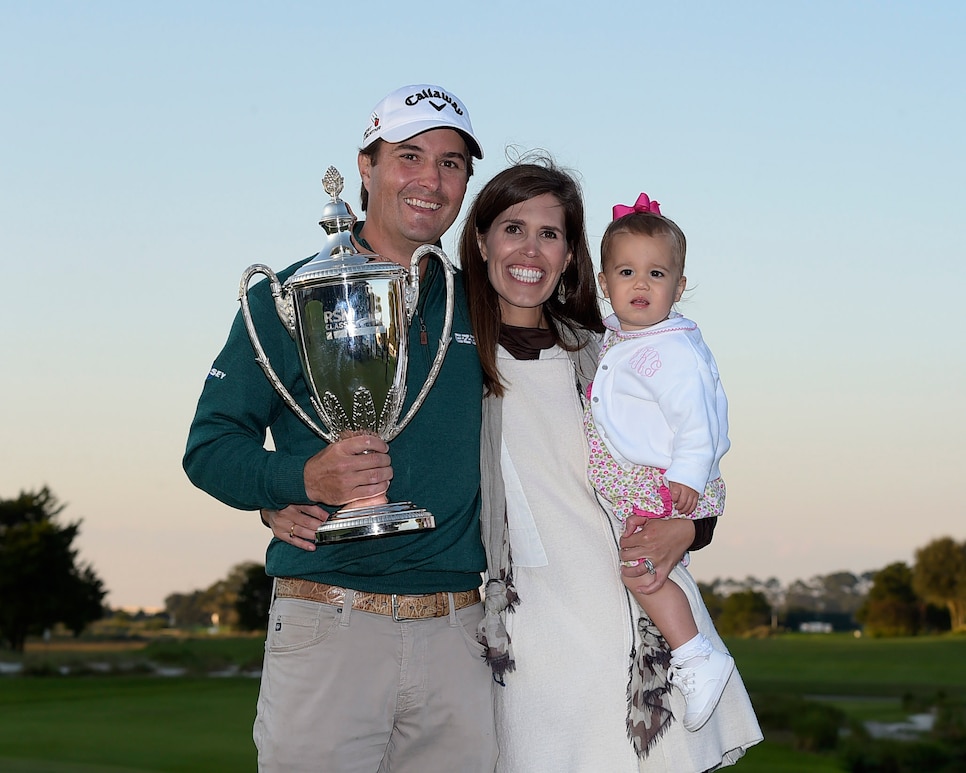 The payoff didn't come until Kisner nearly won the RBC Heritage at Hilton Head before losing to Jim Furyk in a playoff in April. Kisner came even closer at the Players Championship in May, clipped by Rickie Fowler's sudden-death heroics.
"The key is that Kiz is a sandbagger when it comes to work," Tillery says. "He's definitely got a lot of good ole' boy—the antithesis of a golf nerd. But he's also strongly believes he's got something special. He was never rattled by losing those playoffs. He's a great student because he knows where he was, where he is and where he's headed."