The Loop
How Jack Nicklaus and Tom Watson remained fierce competitors without becoming bitter rivals
GolfDigest.com regularly highlights golf books we find of interest to readers. This week's book is: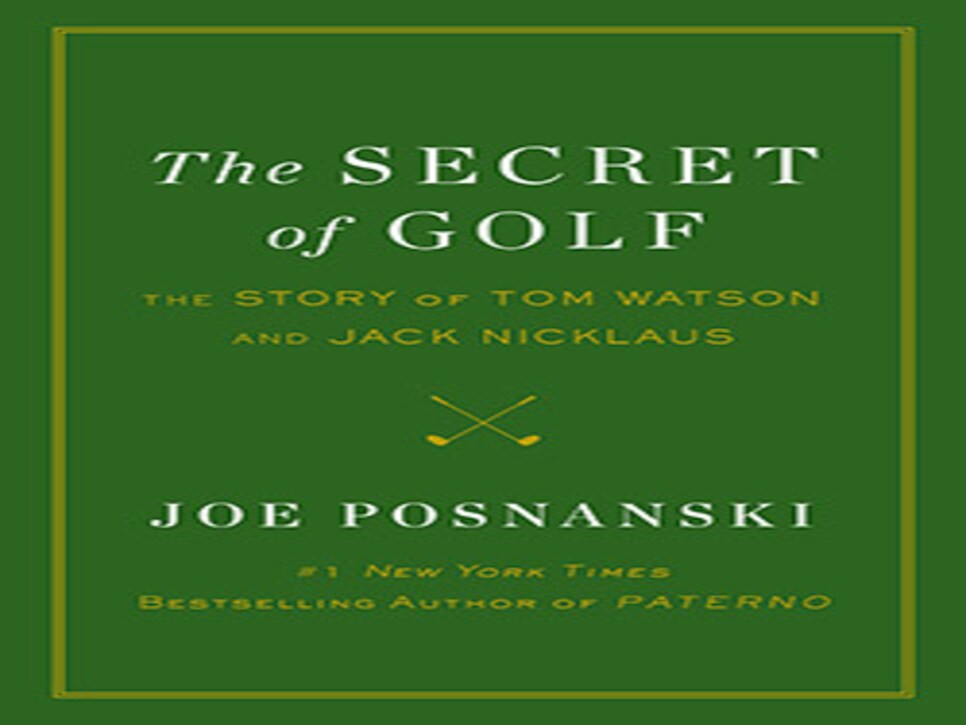 By Joe Posnanski, Simon & Schuster, $27, hardback, 243 pages
As much as we like the skill our greatest golfers possess, it's their competitive natures and interaction with each other that often most intrigue us. We accept that every great golfer, as most writers and close observers will tell you, has some degree of self-centeredness that allows them to put the focus on their own needs -- mainly practice time -- everyone and everything else be damned.
The great golf rivalries, then, have often involved combatants who aren't fully equipped with interpersonal skills. But they transition from begrudging acknowledgment of the other's prowess to softening mutual admiration as the players age to (in some cases) friendship in their dotage.
The rivalry between Nicklaus and Watson detailed in this new book by and large was never outwardly hostile and cold toward each other. Watson grew up an Arnold Palmer fan and, like many, saw Jack as the guy cutting in on his golf hero's reign at the top. But Posnanski writes that Watson recognized how incredible Nicklaus was as a player and person from the time he first met Jack in 1967 as a 17-year-old competing in an exhibition with him.
[Related: Catch up on other Golf Digest book reviews
](http://www.golfdigest.com/blogs/the-loop/books/)
That first step in the rivalry relationship masks the fact that an ultimate friendship between Watson and Nicklaus wasn't strongly evident, or at least not initially. Jack and Arnold made sense, and Jack and Gary Player for sure as The Big Three triangulated. But Watson, at 10 years younger than Nicklaus and as a thorn who put a scarring puncture on Nicklaus' end-of-his-prime chances to win majors, would not come to mind as being on Jack's buddy list. Of course, the wonder of Nicklaus is that his greatness in golf as a champion may be outdone by his greatness as a loser. It takes a huge amount of moxie and recognition of where golf relates in life to be able to walk off an 18th green with your arm around the player who just put you in second place at a major. Nicklaus did that with several opponents, knowing where golf ranks in life, and he did it most memorably with Watson at Turnberry in 1977.
Posnanski, a talented newspaper reporter who is currently a columnist for NBC Sports, didn't take the approach I thought he would in this rivalry analysis with a lot of psycho-babble. In the end, his study is a solid and honest look at how two legends came to golf, rose to dominate it and, at the same time, didn't lose their dignity or soul to the game and ultimately elevated friendship to the highest level.
The author goes back to their childhoods and fathers, and what not only shaped their games growing up playing Midwest country clubs but the traits that developed their character as people. There are several side studies -- "secrets" -- on things such as Watson's love of playing in wind, how to take your lumps and bad bounces, the best way to practice, perfecting the grip, strategizing and other swing thoughts scattered throughout that take you more fully into the legends' games.
The downside is all of that back story and retelling of major-championship victories delay the section that really delves into their relationship, which started to swell after the 1982 U.S. Open and grew deeper as Watson struggled with his game in the mid-1980s and Jack tried to help him get through it. About the last 40 pages of the book gets into the more buddy-buddy aspect the two possess, and I would have liked more revelatory stuff there, but it's a minor nitpick.
I started the book wondering what "the secret of golf" was going to be. Every reader will come away with what they feel it really is to them. To me, it's no surprise that Jack Nicklaus is involved in the reader understanding that secret. He had the great ability to not only want to beat a rival such as Tom Watson, but in the same turn ultimately be able to enjoy his friendship and see himself in Watson's fierce desire to win. The secret of golf, as these two demonstrated, is to play your best and at the same time build the best friendships you can.