The Loop
How I ruined Jordan Spieth's Masters chances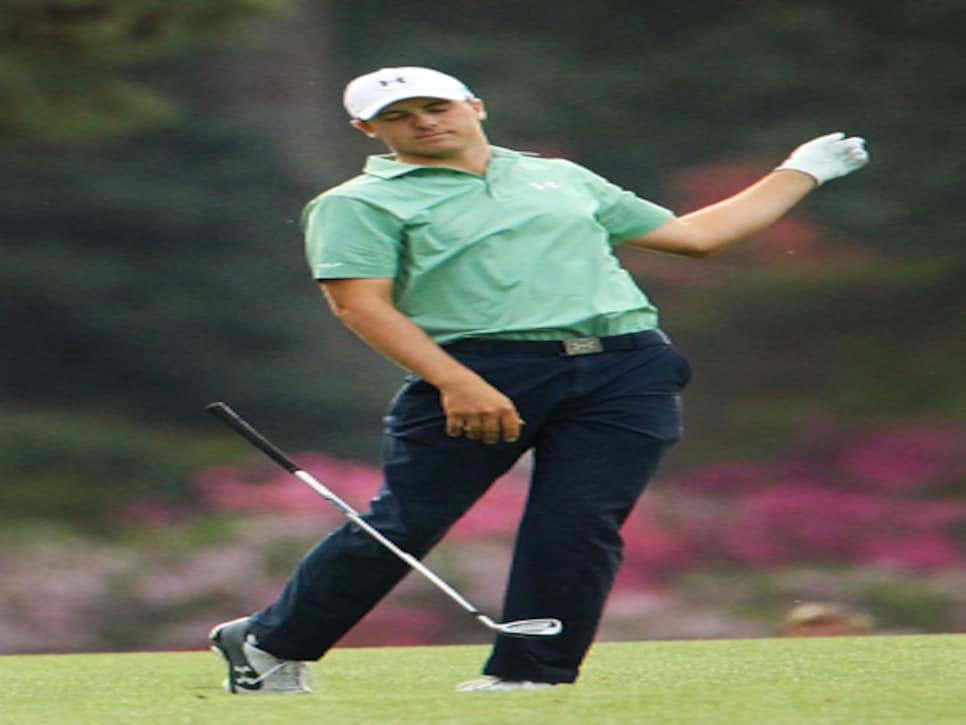 The weird thing was I picked Spieth based on a formula. A statistical forecast. Sort of like Nate Silver. Only he's actually smart and uses valid means of interpolating data, regression analysis and, well, other numbers-type stuff things. I just know how to work Microsoft Excel. A little.
In any case, I crunched the PGA Tour stats leading up to the Masters in four categories I thought might be important skill sets: driving distance, greens in regulation, scrambling and strokes gained/putting. (Those were arbitrary choices, which I believe is Latin for "makes sense to me, but I could be way off base here.") I compared the averages in those categories for the last 10 Masters winners and found an overall average for those figures. Then, I found the current PGA Tour player with a cumulative statistical average right in line with the 10-year average. That turned out to be Jordan Spieth. (Actually, David Hearn had pretty much the same number but he had the misfortune of not actually being a participant in the Masters. I deemed that a fairly solid reason for not picking him.)
So Spieth came close. In this completely random format. Last time I tried something similar, I wasn't close at all. (Boo Weekley missed the cut at last year's U.S. Open despite having a perfectly matching stat number, what I somewhat regrettably referred to at the time as "Super Rank," which as things turned out, is precisely what it was.)
But I have faith in the numbers, and in another way, they were pretty accurate. Turns out, the guy with the lowest cumulative average in my four ranking statistical criteria was, that's right, Dustin Johnson.  OK, not that impressive. But the guy who made the cut at the Masters who had the lowest Super Rank? That guy was Bubba Watson. So, there, it's really quite predictive. Until some youngster finds himself leading the biggest tournament in golf on Sunday afternoon. No amount of statistics can account for that.