The Loop
How He Hit That: Troy Merritt's championship tweaks
What's the difference between missing five cuts in a row and winning $1.2 million?
Troy Merritt was drifting back in the pack at the Quicken Loans National after opening with rounds of 70-68. He made two subtle tweaks with the help of his caddie. Merritt slightly changed his hand position on full shots, and got his shoulders square in his address position on putts.
The feedback was instantaneous.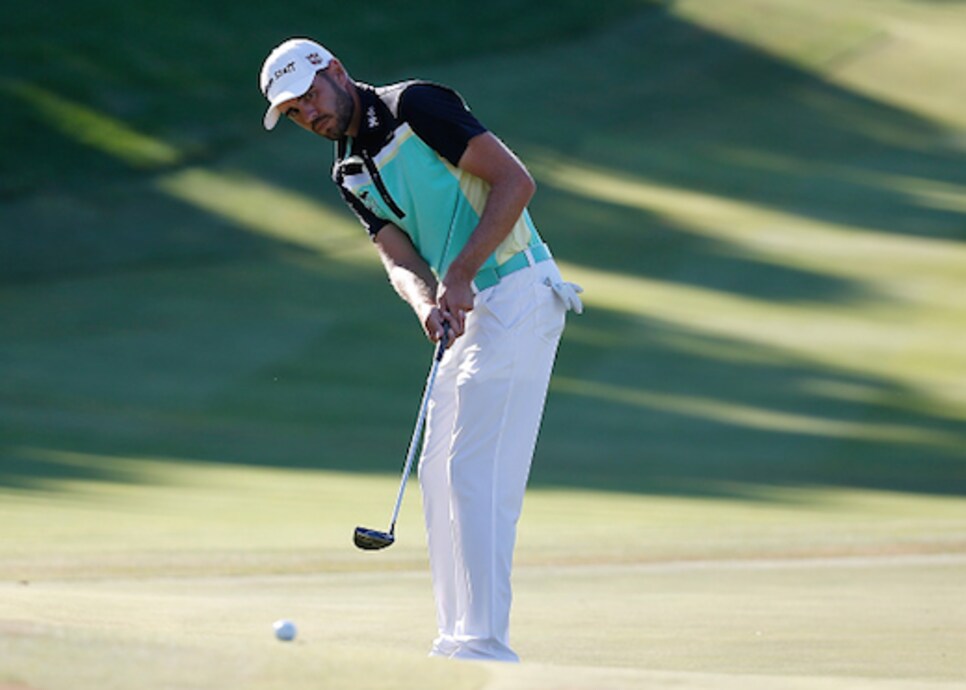 Merritt shot 61 on Saturday to jump into the lead, then followed with a 67 Sunday to beat Rickie Fowler by three shots and earn his first PGA Tour victory. He hadn't made a cut since The Memorial, in the first week of June, and had missed the weekend in six out of his last seven tournaments.
"It doesn't matter what level of player you are -- it isn't always some major breakdown that could be causing you problems," says top Alabama teacher Tony Ruggiero, who is the director of instruction at the Country Club of Mobile. "You want to constantly monitor the basics -- grip, posture, ball position and body alignments -- because a lot of times it's as simple as getting one of those back on track."
An easy way to check your grip is to take your normal left hand grip at address, then shift the club into impact position. "When you do that, the club face should be pointing at your target," says Ruggiero, who also teaches at Bay Point Resort in Panama City Beach, Fla., and hosts the Dewsweepers Golf Show on PGA Tour Radio. "If it isn't, you need to make an adjustment."
Or see if Merritt's caddie is available for a loop.