The Loop
How He Hit That: Rory McIlroy's British Open putting spot
Rory McIlroy relied on two code words as triggers during his wire-to-wire win at Hoylake, "process" for full shots and "spot" for putts. Both keys obviously did what they were supposed to do, but McIlroy's putting was particularly stellar. He made 20 birdies and two eagles, and one-putted 34 out of 72 greens on his way to the third leg of the career grand slam.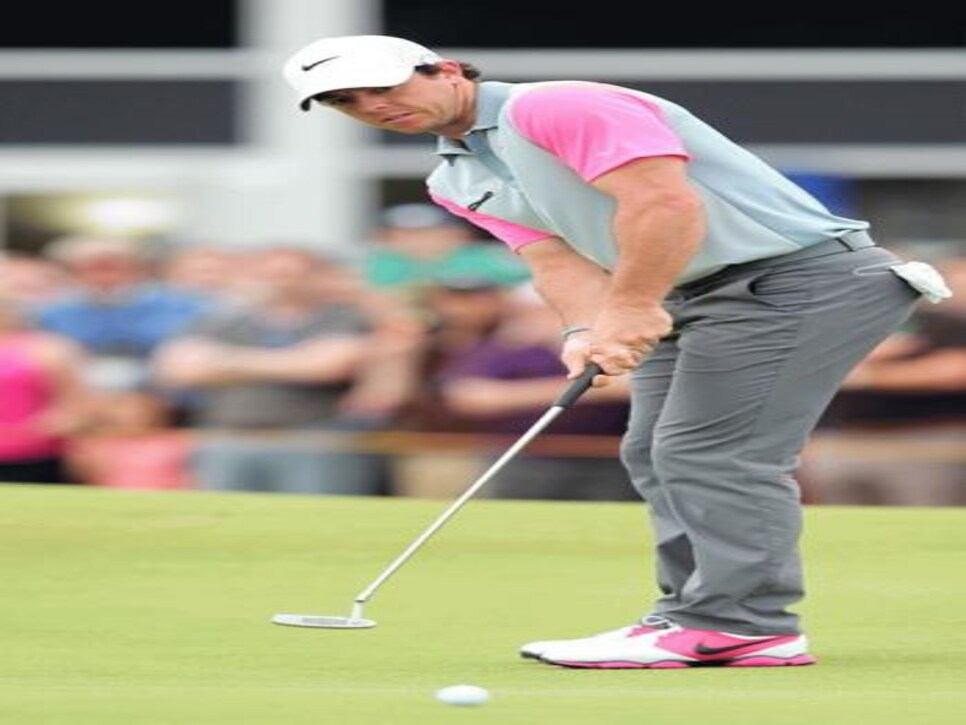 The "spot" idea comes from his work with putting guru Dave Stockton, and it's an easy technique for any player to copy. "Rory -- and anybody else -- putts the best when he's seeing and feeling his line, getting up there and rolling the ball on that line in a nice rhythm," says Stockton, who has worked with McIlroy since the lead-up to his record-setting 2011 U.S. Open win.
Stockton teaches players to begin to set their stance while looking out at the line -- not at the ball. "I get my eyes set on my line, and then only look down a split second before I start my stroke, but I'm not looking at the ball. I pick a spot an inch or two in front of the ball," says Stockton. "The stroke isn't a conscious thing. I'm just watching for the ball to roll over that spot."
McIlroy's best golf comes when he's crisp and decisive, but doesn't rush through his routine. "Most players take too long and get locked up in mechanics, but Rory's tendency was to get too rushed and step in before he saw really clearly in his mind what he wanted to do," says Stockton. "When he stays on rhythm, he sees his shot, walks in, sets his eyes and lets it go. It's fun to watch. He has all the talent in the world."