The Loop
How he hit that: Seung-Yul Noh's wind-cheating New Orleans iron shots
Blustery winds and a final-group pairing with a major champion conspired to take away 22-year-old Seung-Yul Noh's chance to win his first PGA Tour title.
But Noh handled the pressure -- and the wind -- like a veteran, firing low darts with his irons in the 30-mph gusts on his way to a final-round 71, good for a two-shot win. His super-low wedge approach on the 16th Sunday afternoon almost landed in the hole, and the subsequent three-footer for birdie gave him his final cushion.
"He really showed his shotmaking ability there," says Top 50 teacher Brian Manzella, whose academy is based at nearby English Turn G. & C.C.
"That's a tricky, short par-4 with a pin cut close to all the water and the alligators that live there. He played a low, boring tee shot with a long iron well away from the fairway bunker, and it rolled out for miles. Then he picked the perfect shot for the wind, knocking down a short iron and going right at it."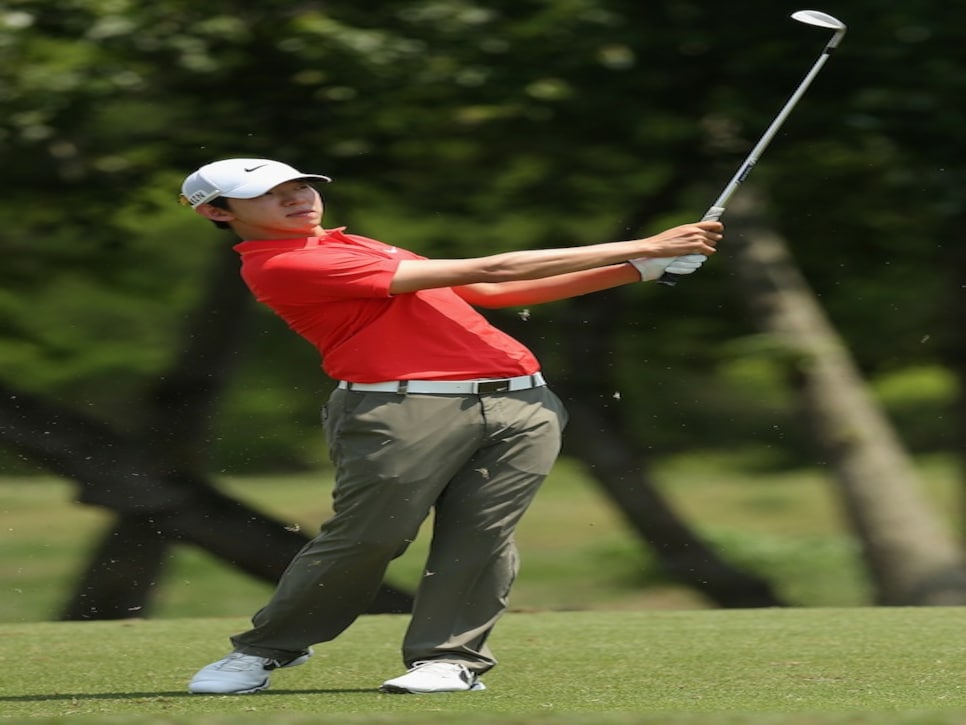 Noh's shotmaking skill comes from a Hogan-like confluence of factors. Growing up on windy course in South Korea caused him to grow a swing that covers the ball with his right shoulder and arm to produce a more penetrating flight.
"At the top of the swing, Noh's clubface is relatively open and his left wrist isn't as set as it could be," says Manzella. "This gives him the option to set more angle on the way down and arch his left wrist into impact and play those super low shots. Like Hogan, he has low hands at impact, and covering the ball with his right shoulder and arm gives him tremendous control of the height and spin of his shots. Add in a stellar short game and the steady nerves of a major champion and you see why Seung-Yul Noh is set up to win a lot more tournaments in a variety of conditions."