The Loop
How He Hit That: Jordan Spieth's slam-saving 3-wood
The final, visceral memory of the U.S. Open is Dustin Johnson failing to at least two-putt from 12 feet, but the shot that ended up winning the tournament came 15 minutes earlier.
Jordan Spieth had 285 yards to the hole on the par-5 18th, and hit his 3-wood to 20 feet, setting up a delicate two-putt that gave him the eventual one-shot winning margin over Johnson and Louis Oosthuizen.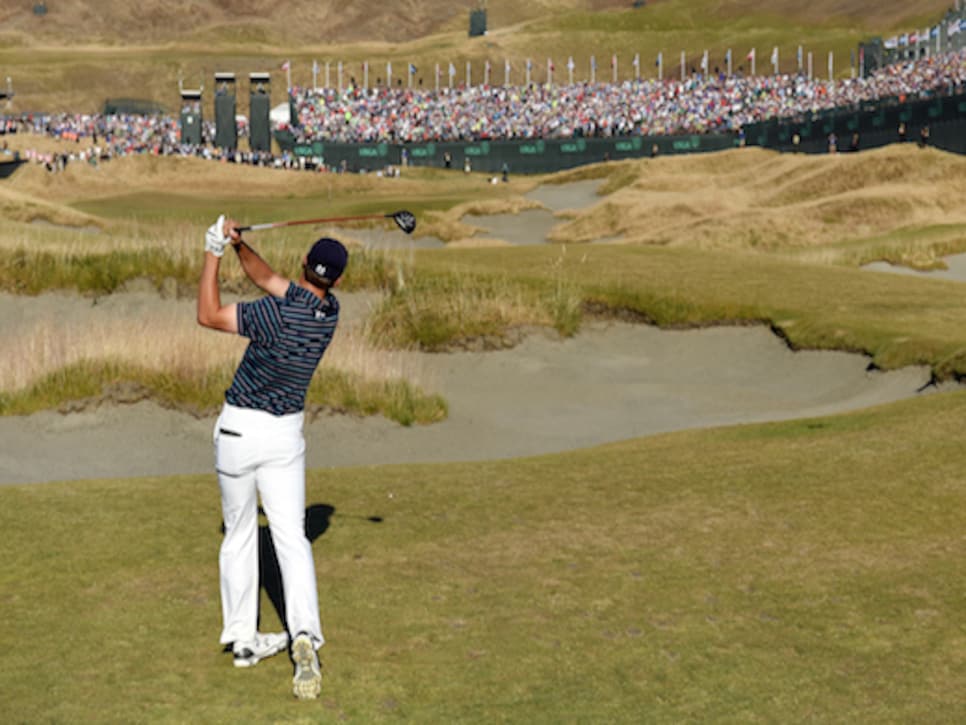 Spieth's double-major bonafides don't come from extreme power. He averaged 296 yards off the tee for the week, more than 30 yards behind Johnson. Spieth wins with both precision -- he hit the fifth most greens of the week -- and competitive determination. He isn't afraid of the shot in the biggest moment, and can't wait to pull it off.
That's obviously easier to say than do, but Spieth accomplishes by being the same, not different. He doesn't grind over important shots longer than lower pressure ones, and executes his routine and his swing the same way. Trying to keep that sense of normalcy and pattern is great advice for any player.
Spieth's mechanics also lend themselves to shots that don't spray too far off line -- the miss from the 17th tee notwithstanding. "When he makes the transition into his downswing, he goes into a squat and his body lowers, but the center of his hips and the center of his upper body are still at 90 degrees to the ball," says top New York teacher Michael Jacobs, who is based at the X Golf School at Rock Hill Country Club on Long Island. "When the body starts to rotate open after that, he has a very consistent bottom of his swing. He's making consistent, flush contact, and producing the trajectory he wants every time."