The Loop
How He Hit That: Danny Willett's pressure-packed driver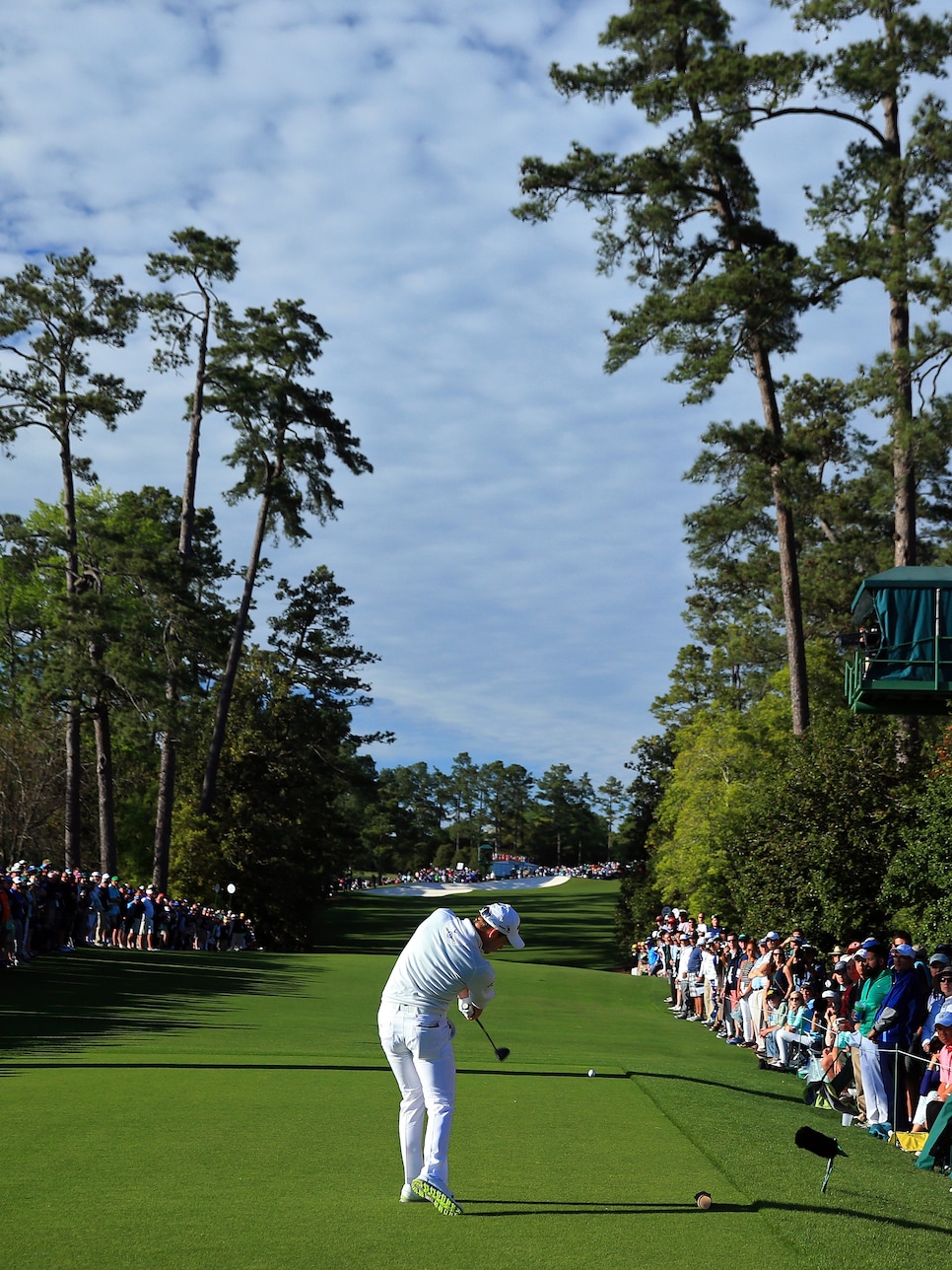 Jordan Spieth was so far ahead at the Masters that Danny Willett could play loose and free. And he did, playing bogey free and getting to three under for the tournament. But when Speith bogeyed 10 and 11 and lost two balls in the water on 12, Willett was suddenly thrust into a totally different role.
Now he had to close the deal.
The tee shot at Augusta National's 18th hole is one of the scariest in golf. You play from a chute of trees and aim at unreachable bunker. Miss left or right and you're looking at the big numbers Spieth and DeChambeau threw up on the 465-yard par 4.
Willett backed off twice because of patron noise, then smoked his bread-and-butter tee shot -- a tight little draw -- right down the middle. He had 18 feet for birdie, and left his first putt a worrisome two feet short. But he confidently rolled in the par putt to finish out his flawless 67 -- the lowest score any player recorded since Spieth's first-round 66.
The key to hitting the big shot under the biggest pressure? It isn't some kind of mental shortcut, says top Alabama teacher Mark Blackburn, who works with Kevin Chappell, Chez Reavie and Heath Slocum on the PGA Tour.
"I'm always quick to point out to every student regardless of skill that struggle and frustration are an important part of learning," Blackburn says. "If you bypass those things, you probably haven't mastered anything. If you succeed, it's because you lucked out, and that's not something you can count on repeating itself."
In his post-round interview, Willett said he wasn't worried about what Spieth was going to shoot -- only that he was focused on shooting a 6-under 66 for himself. "Embracing the challenge and relishing it instead of fearing it seems to be the best approach," says Blackburn, who is based at Greystone Golf & Country Club in Birmingham.
"Once you find your own recipe for doing that, you start to see that pressures and challenges are normal and a part of the game. Then you put yourself in position not just to survive those situations but thrive in them."