The Loop
How have other athletes fared in crossing over to different sports?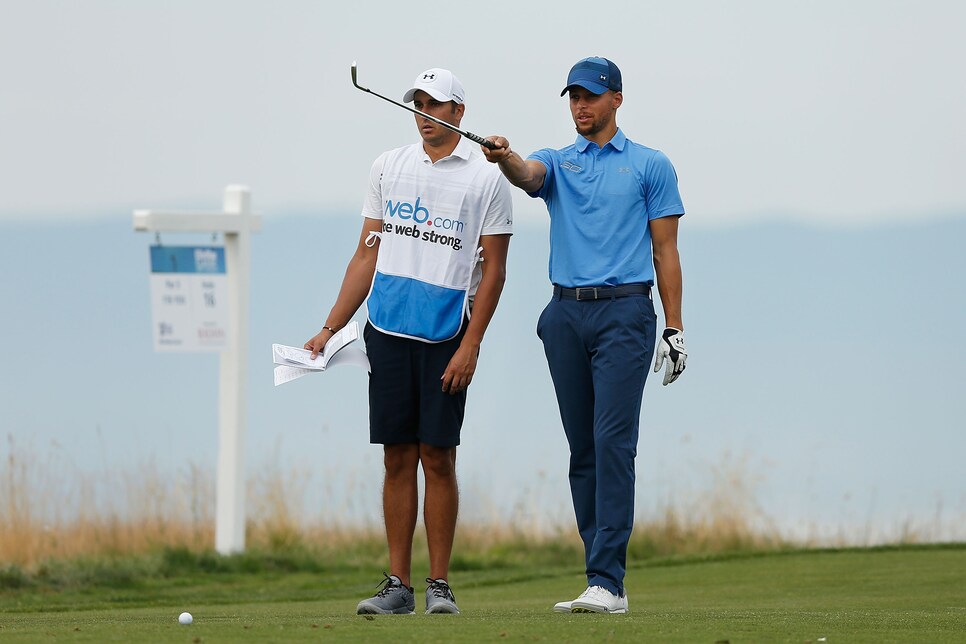 In case you've been living under a rock, Stephen Curry played in a Web.com Tour event this week. And not only did he play, but he played pretty well for a basketball player.
He didn't make the cut, but shot back-to-back 74s, which is quite an accomplishment for someone who just won the NBA Finals in June. It'd be like Dustin Johnson hopping into a D-League game and scoring 10 points and grabbing five rebounds.
That got us wondering, how have other athletes fared in crossing over to sports?
Michael Jordan plays Minor League Baseball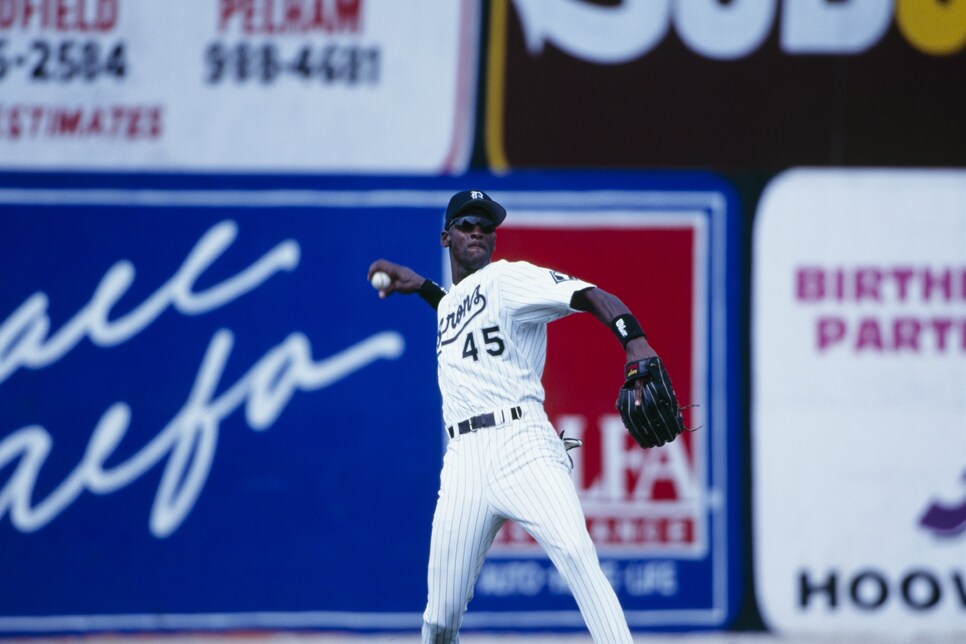 MJ didn't exactly shatter records during his one-year stint on the Birmingham Barons, Double-A minor league affiliate of the Chicago White Sox, but he was still a serviceable player. In 127 games, the six-time NBA Finals champ batted .202, hit three home runs and had 51 RBIs, fourth most on his team in the 1994 season. Verdict: Pretty damn impressive.
Deion Sanders plays Major League Baseball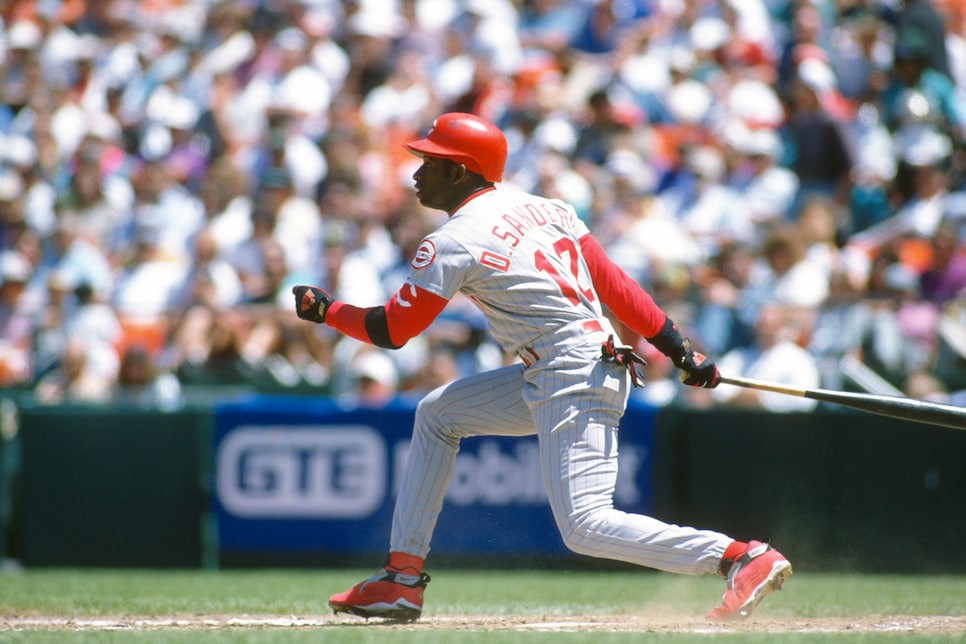 Primetime sees MJ's one-year minor league career and raises him a nine-year career in the majors. That's right, the NFL cornerback played 641 games for four different teams in the MLB as an outfielder. He even played in a World Series during his time with the Atlanta Braves in 1992, going eight for 15 at the plate and stealing five bases. His success in the majors wasn't too surprising though, as he was drafted by the Kansas City Royals in 1985. Verdict: Still ridiculous.
Tony Romo attempts to qualify for U.S. Open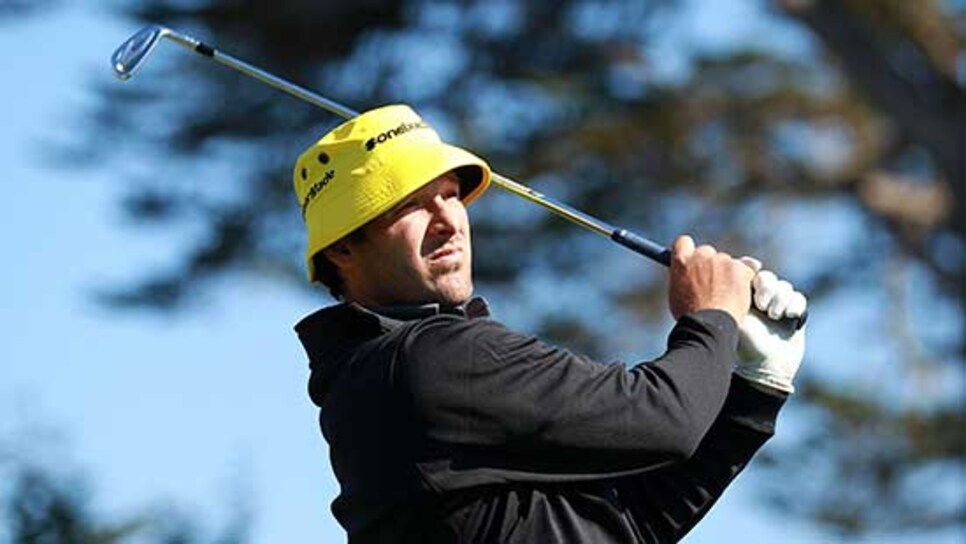 Up until Curry's performance this week, Romo held the title of best golfer who plays a different sport for a living. He still may be, and has taken a few shots at qualifying for the U.S. Open, by far the hardest field in golf to earn a spot in. In 2010 he made it to sectional qualifying and had a chance to pull it off, but withdrew becuase of weather delays to attend OTAs for the Cowboys. Verdict: U.S. Open or not, Romo is still really good at golf.
Jerry Rice, John Smoltz try Web.com Tour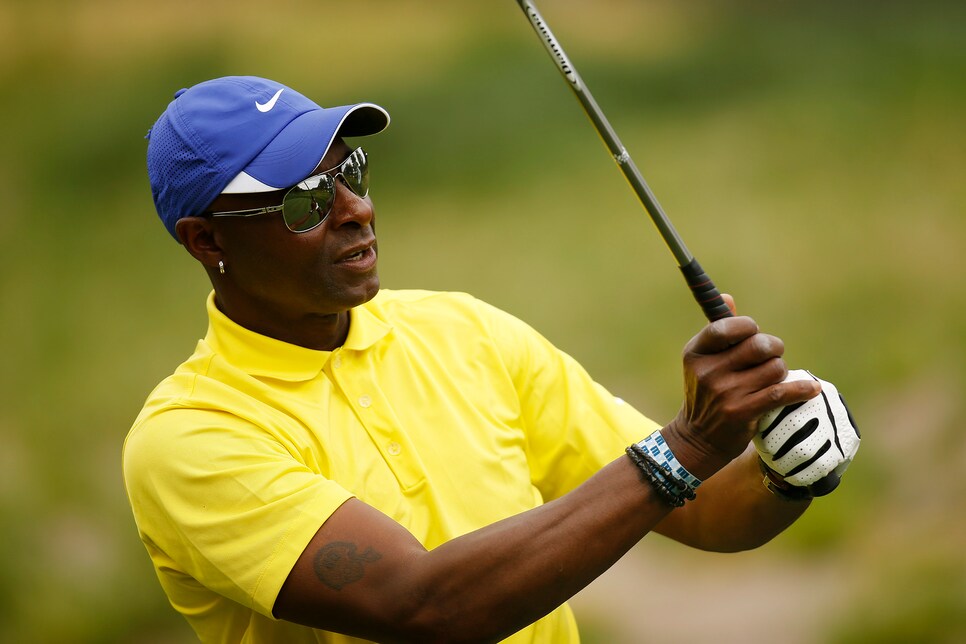 The former NFL wide receiver and MLB pitcher each tried their hands at competing on the a Web.com Tour (then the Nationwide Tour) like Curry did this week. Rice has actually played in the Ellie Mae Classic three times, where he withdrew one year and finished in dead last and second-to-last the other two appearances. Smoltz's lone start in 2011 was an ugly one, posting an 84 and an 87, putting him 27 strokes off the cut line. Verdict: Yeah... not great.
Jimmy Graham switches to football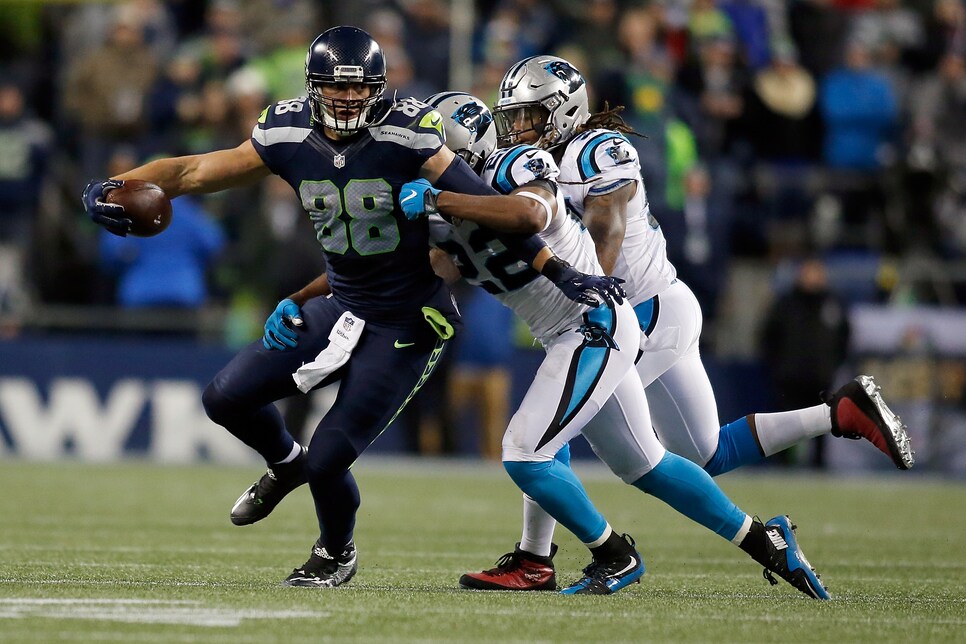 He's not the first NFL player who made the switch from basketball during or after college, but he may be the most successful one. The Seattle Seahawks tight end played hoops for the Miami Hurricanes for four years, then gave football a try in his extra year of eligibility in 2010. The rest, as they say, is history. Verdict: Some people are just superhuman.