The Loop
How hard is it so far? Hard
PEBBLE BEACH -- Suddenly those rainy days at the AT&T National Pro-Am don't seem so miserable. If some early snippets at the U.S. Open are any indication, the sheer firmness of Pebble Beach on Thursday is likely to have players longing for Ray Romano, George Lopez, and the cold, soft conditions of February.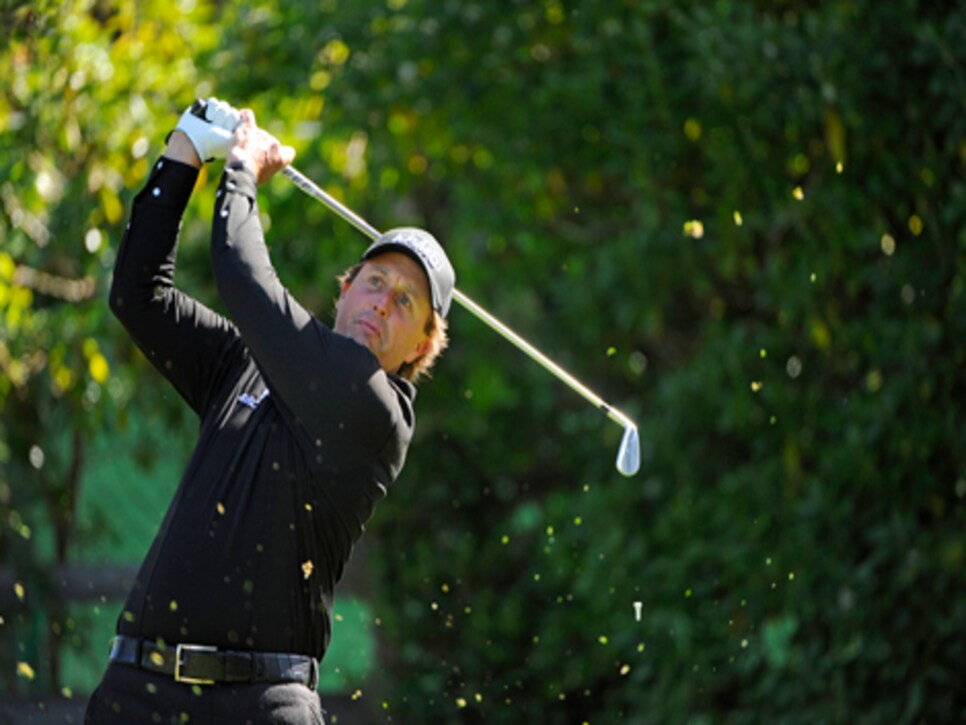 John Mallinger's approach on the 17th hole landing on the green, jumping into the air as if hitting a cart path and then rolling into the rough. Mallinger made bogey and is now four over.
Padraig Harrington (two over) trying to land a delicate chip onto the front of the green out of the right rough, only to watch his ball trickle 20 feet past the hole.
Phil Mickelson using a mere mid-iron off the tee on the downhill, par-4 16th, but still having his ball bound down the fairway and into the rough aligning the fairway bunker. it was the first of a three-hole debacle for the world No. 2, with Mickelson now standing at three over.
Remarkably this is even after the USGA hand-watered all 18 greens as a precautionary measure. It is a spectacular first day at the U.S. Open, ideal in many ways. For everyone, that is, except the players.