The Loop
How Golfsmith's status will affect GolfTEC
GolfTEC, the world's leader in providing customized and biomechanics-based golf instruction, isn't letting itself be caught in the collateral damage of Golfsmith's announced closing of 79 of its stores.
Though it's true that more than 60 GolfTECs that were set up inside Golfsmith stores have been affected by the fall-out of Golfsmith's bankruptcy auction, what hasn't happened is a slowdown in GolfTEC's lessons to its customers. In fact, according to GolfTEC founder and CEO Joe Assell, the fallout from Golfsmith's troubles is likely to be a reborn, reenergized GolfTEC.
"First of all, in 97 percent of the scenarios, our customers should be receiving pretty much seamless golf lessons moving forward," Assell said. "This is temporary big challenge. It's an enormous undertaking near term, but by spring we feel we'll be in an even better spot."
Assell noted that he and his team will be visiting all of the regions affected over the next several weeks to begin planning how the former GolfTEC facilities will transition. Some could consolidate with other GolfTEC standalone facilities in the region, others could build news standalone facilities and some could partner with other golf retailers.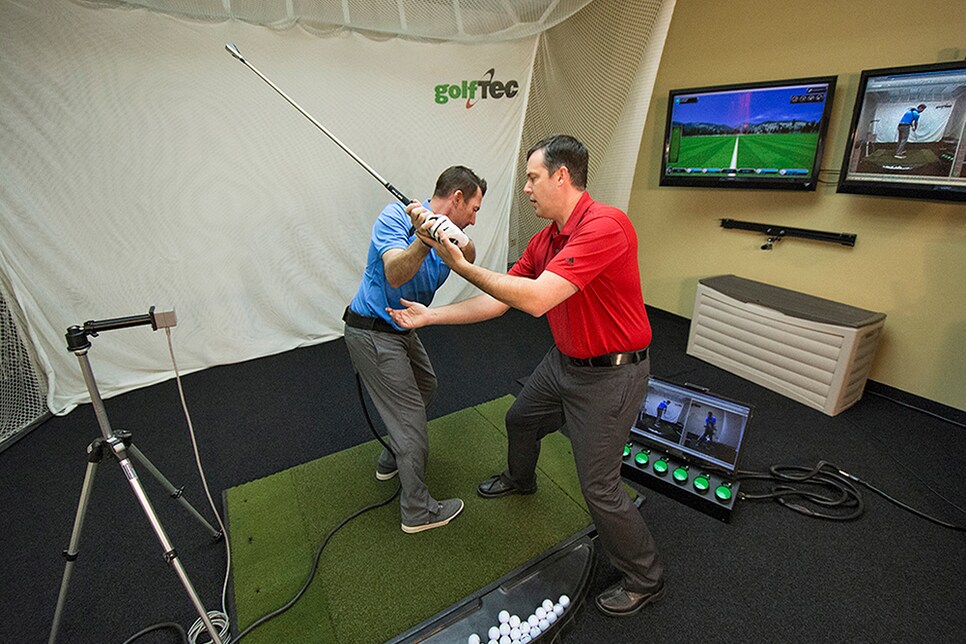 For example, of the 30 Golfsmith stores that are remaining open after their purchase by Dick's Sporting Goods, 25 will continue to house GolfTEC facilities within their doors. And in at least two cases already (Birmingham, Ala., and Tucson, Ariz.), GolfTECs that were in already close Golfsmith stores have temporarily remained open in the same space.
According to its website, GolfTEC teachers have provided more than 5 million lessons since it began in 1995 and employs some 600 certified personal coaches, many of whom are PGA professionals. Its facilities use video-based, motion measurement technologies to help golfers understand proper swing mechanics and positions.
In addition, clubfitting is a key part of the GolfTEC operation. Assell says one hidden benefit in the Golfsmith situation is an accelerated rollout of GolfTEC's new technology and new store platforms. Plus, these new standalone facilities will be less constrained by Golfsmith's traditional hours and allow for more early morning and late evening hours where students most often are able to practice.
GolfTEC is an example of part of the industry that is thriving despite what the public may perceive as an industry in disarray. Another is PGA Tour Superstore, which just opened its 27th store, a 45,500-square foot operation with 11 golf simulators in Houston that is the anchor tenant of the Portofino Shopping Center at The Woodlands.
David P. Mead, a Colorado-based business consultant who works with midsize companies, has seen how the GolfTEC business model has grown in his area. And he thinks GolfTEC's future is brighter because its standalone venues "significantly outperform the co-located locations."
"GolfTEC has a good plan, and a strong enough balance sheet to execute on the rebuild of approximately 40 locations and consolidate another 15," he wrote in an email. "If you think of it, GolfTEC will enjoy significantly better performance in 2017-'18 and beyond -- sooner because of the Golfsmith situation.
"GolfTEC has a strong management team, a good model and has excellent metrics to track progress of its locations and offer support where needed. The model of technology blended with well-trained pros and convenient locations is well received. Meeting consumers 'where they are' is a leading trend across the board today."