News
How golf might be the next best medicine in fighting cancer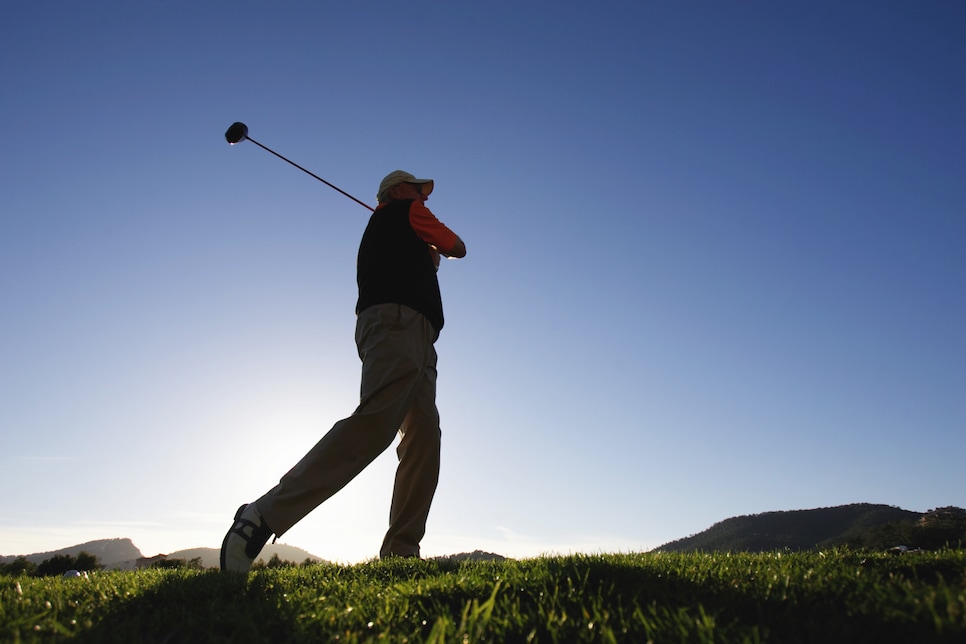 Photo By: Alexander Hassenstein
Lee Embley's only thought to beat cancer was to keep moving. Simple, positively stubborn perhaps, but like he says "self-responsible." The trouble is a Stage IV diagnosis for lung cancer and its attendant aggressive chemotherapy can sometimes make even thinking about movement of any kind exhausting.
But Embley, who was diagnosed in July 2015, wasn't having any of it. And what grew from his desire to save himself is the basis for a national program he's designed to use golf as a form of recovery. In partnership with the American Cancer Society, Embley's Golf Beats Cancer is kicking off with a two-day 5K and golf event at Ojai Valley Inn and Spa June 10-11.
As Embley describes it, the idea of Golf Beats Cancer is to bring cancer rehab to golf and at the same time bring golf to cancer rehab.
"What I found is that on the patient support side, I could take a yoga class, art appreciation, music therapy, but they were all kind of fragmented and incoherent and a bit episodic," he told me last week. "I said what I need to do is 'How do I get 10,000 steps a day?' I knew that if I could get out and get on a golf course and I could actually have some likelihood that I could trigger the sequence of hydration and nutrition. That was the plan: Just get out there and go."
Embley started by breaking down his golf course hole by hole and simply trying to walk the 1,125 steps of the first hole. "I knew if I could elevate my heart rate it might be triggering some positive benefits from the endorphins," he said.
But the benefits aren't just emotional. Research documented in the medical journal Trends in Cancer suggests that physical activity can reduce the risk of some cancers by as much as 24 percent, and that exercise literally changes the likelihood of tumor growth.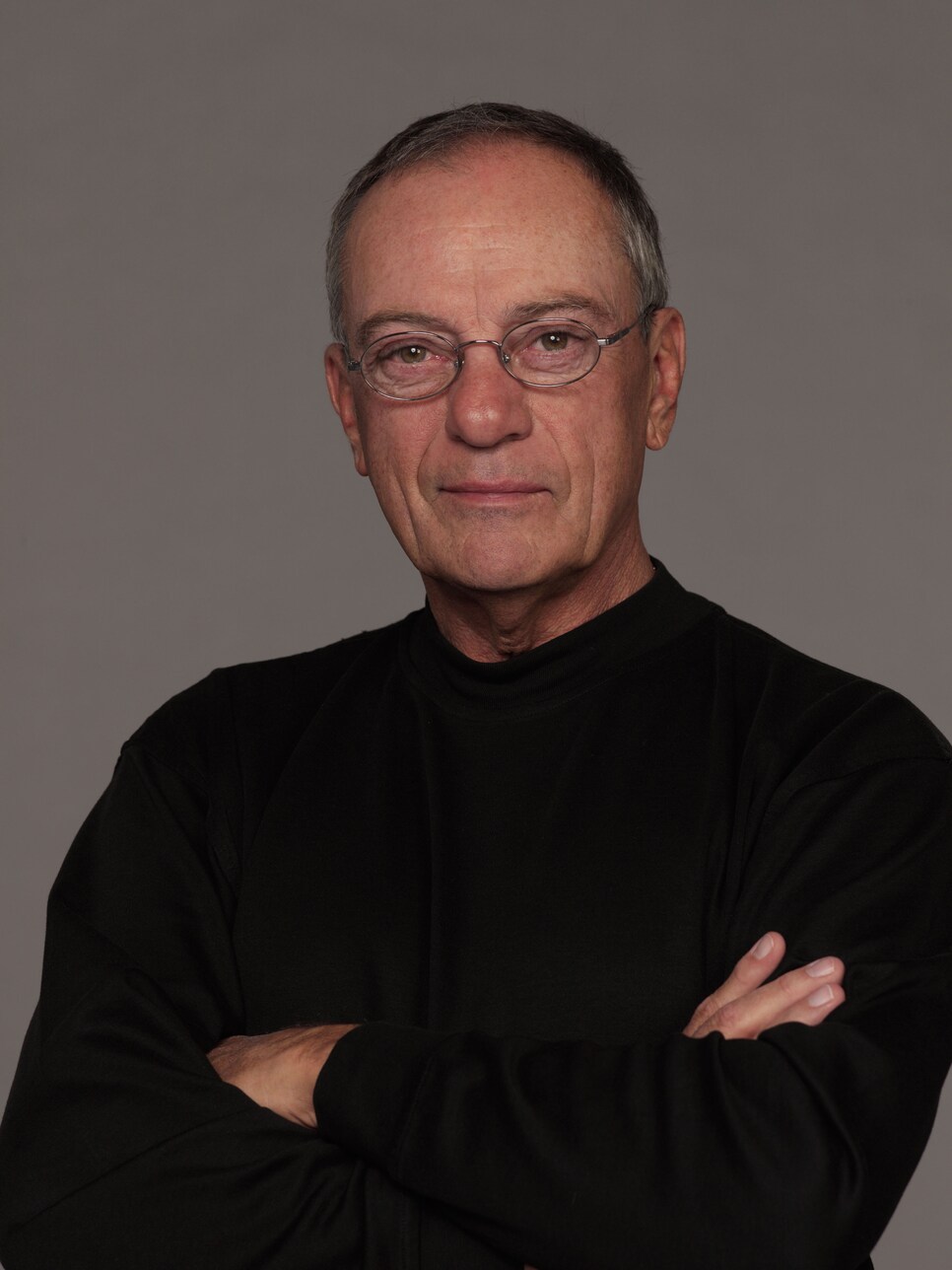 "The research is there and growing that something fundamental and physiologic and immunologic is happening, and this is more than anecdotal," said Dr. Fred Kass, head of oncology at the Ridley-Tree Cancer Center in California. "You see changes in recurrence risks and recurrence rates."
Of course, what Embley really found is largely what all golfers find eventually, whether healthy or recovering: That golf is as much a refuge as it is restorative.
"There are certainly times in recovery where every day you're one episode or incident away from quitting," he said. "If I felt like I was in control, whether I was or not, that would be doing something psychologically and proving that self-control to myself and more importantly to my wife, who said, 'You need to do the things that are important to you to survive this chemo.'
"It just gave me a context that was coherent, and it was sustainable."
Dr. Kass said golf is a natural fit for the particular challenges in cancer recovery, even beyond the physical. "The one thing about golf, maybe more than most activities, is it really promotes camaraderie and conversation," he said. "So you get both the exercise and kind of the support group structure."
An important element is that with the appeal of the game and its environment, the activity also encourages crucial intake of water and food to help deal with the debilitating effects of chemotherapy. Embley also believes very much in the mindfulness aspect and even meditational opportunities provided by golf. "Sometimes just getting out to a high point on the course and looking over the landscape is the best thing you can do," he said.
To say Embley's approach was a success for him personally might be putting it mildly, especially from a golf perspective. He was given a prognosis of 6-12 months back in 2015 and is still making the rounds today. And while he was an avid golfer prior to his diagnosis, in the 13 months of his own golf beats cancer program as he was undergoing chemotherapy, he made five holes-in-one.
Embley's efforts are to make Golf Beats Cancer a national program at the local level. The typical scenario is for a local course to start with a Golf Beats Cancer fundraiser tournament. The money raised from that tournament is then used to fund golf access for recovering local cancer patients, whether or not they had ever played golf before. Simply providing a means to walk the course might be a start. The specific program, which Embley calls "Links to More Good Days," would include clinics, and perhaps most important of all, a team of "golf buddies" from the course who pair up with patients in recovery to encourage activity when they might have retreated away from any social activity.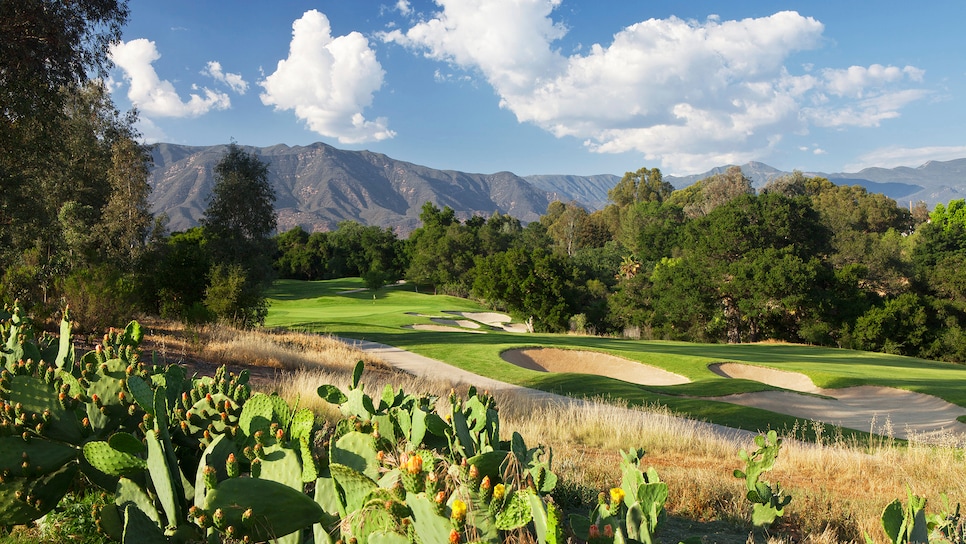 Aidan Bradley/Courtesy of Ojai Valley Inn & Spa
"I found it was really about developing a continuity of purpose," Embley said. "I think it's really freed up the cancer patient to be able to manage it in their way. But I certainly recognized that the things that were happening to me were because I had access to a private club and the social community that was already there.
"It became this beautiful algorithm between access and process and behaviors and social construct. It's very much about getting the local golf community involved in the recovery process."
While the window to get this year's inaugural event in California fully established is decidedly short, the ACS has been impressed with all the work Embley and his team already has done.
"They've basically become volunteers for the American Cancer Society," said Eric Knight, ACS senior development manager. "That's very unique, to literally have the fundraiser be about doing the very same thing it's raising the money for. And because they've done so much work on this, we really have a template with Golf Beats Cancer that's replicable."
Dr. Kass, who will be the keynote speaker at the June event, also believes the Golf Beats Cancer program is a chance to change some perceptions about golf. "As someone who's played golf since I was about eight years old, I'm excited for the game," he said. "I think it makes the sport seem so much more accessible because the program shows there are many ways to experience it.
"When I talk to my patients about playing golf, I try to redefine a completely different game. We just want to celebrate them being out there so they feel good even if they miss every three-foot putt."
Embley, 73, has developed the program so that it works whether the course is private, resort or even a muni. His cancer has returned, but it hasn't dimmed his enthusiasm.
"The cancer is back and it's pretty aggressive," he said. "But I find myself now in the middle of trying to shine a light on this idea while I still have the capacity to do so.
"I've never been more proud of anything. You can see it in the faces of people who are in the impact zone going through this program. It's really just about one more good day in that cycle. If you can pull just one more good day out of that cycle, you're a hero."