How golf brought the Arizona Diamondbacks closer together
The Arizona Diamondbacks finished second in the National League West standings in 2013, but in 2014, they're already jumped out to a huge lead over the rest of Major League Baseball when it comes to team camaraderie.
On Wednesday, four of Arizona's players showed up at the Waste Management Phoenix Open to support teammate Aaron Hill, who was playing in the pro-Am. How could you spot the quartet? Easy. They were the ones walking around TPC Scottsdale holding up Fatheads with the likeness of their beloved second baseman.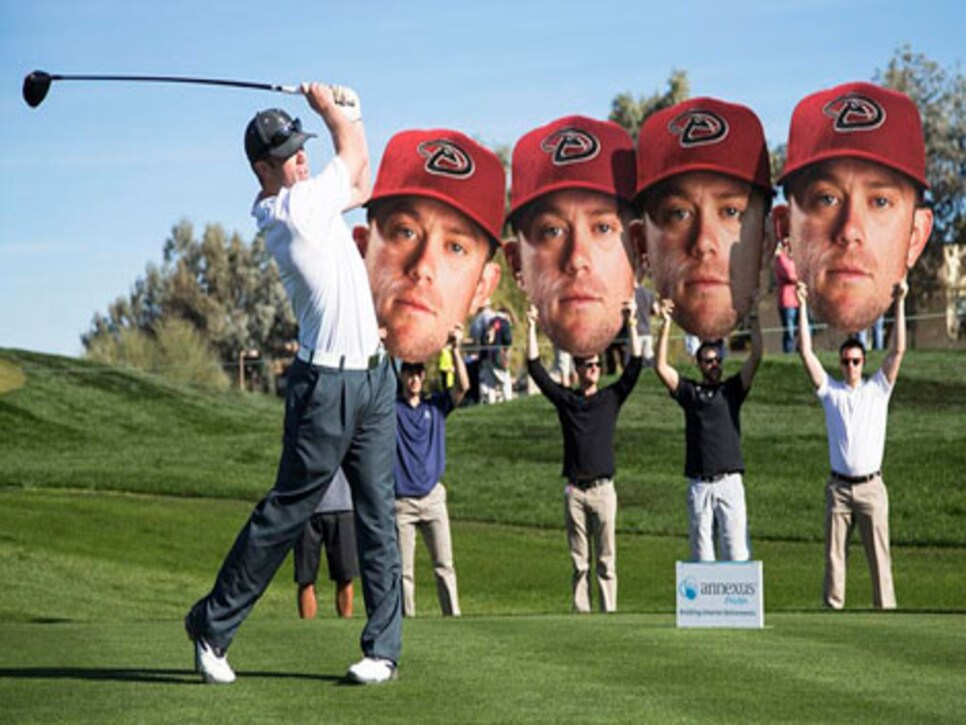 Charles Brewer, Eric Chavez, Josh Collmenter and Patrick Corbin were the Diamondbacks in Hill's cheering section. Hill, a two-time Silver Slugger award winner, showed off his pop by driving a golf ball through one of the oversized heads. Billy Horschel, one of Hill's playing partners, got in on the fun by doing the same. Here's the video: